Over the weekend Nazi stickers of swastikas, SS lightning bolts, and white supremacist stickers reading "Kiss My White Ass" and advocating against interracial relationships popped up in the Deerfield Hills and Soaring Eagles neighborhoods in Southeast Colorado Springs.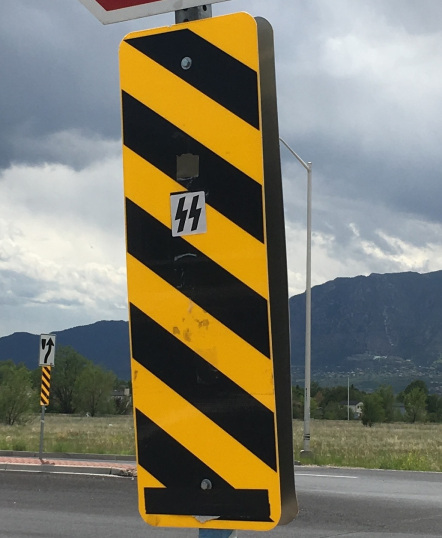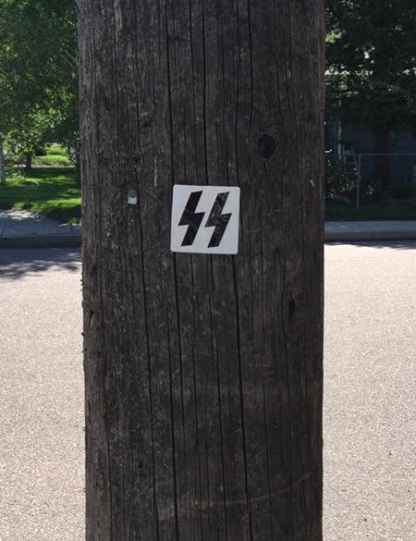 The SS lightning bolts were the emblem of the Nazi Schutzstaffel(SS). The SS functioned similarly to the American FBI, monitoring, surveilling, and policing Nazi German society. The SS were also in charge of the concentration and extermination camps during the war.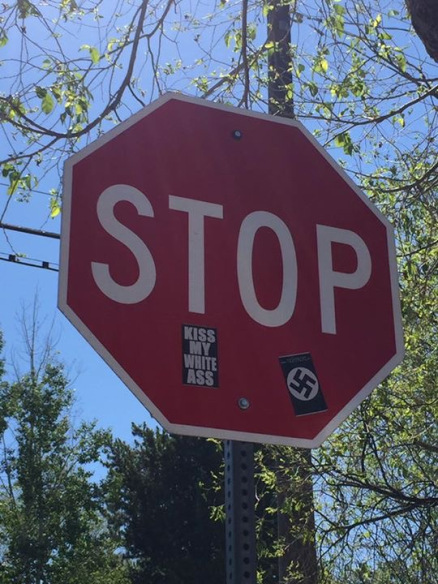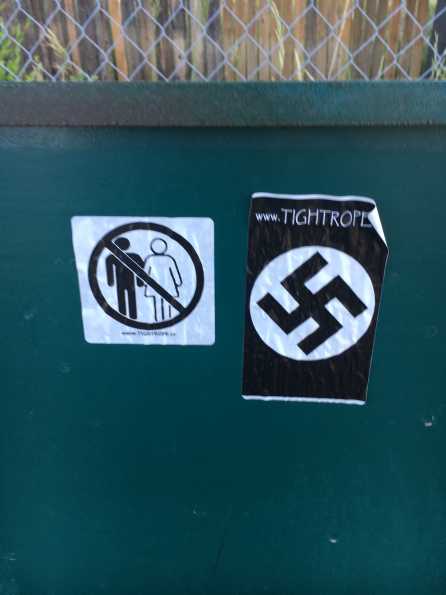 It's probably a coincidence that this graffiti appeared in the neighborhood of an avowed white supremacist, right? If you notice any racist, white supremacist, or Nazi graffiti in your area, contact us and we'll clean it up.