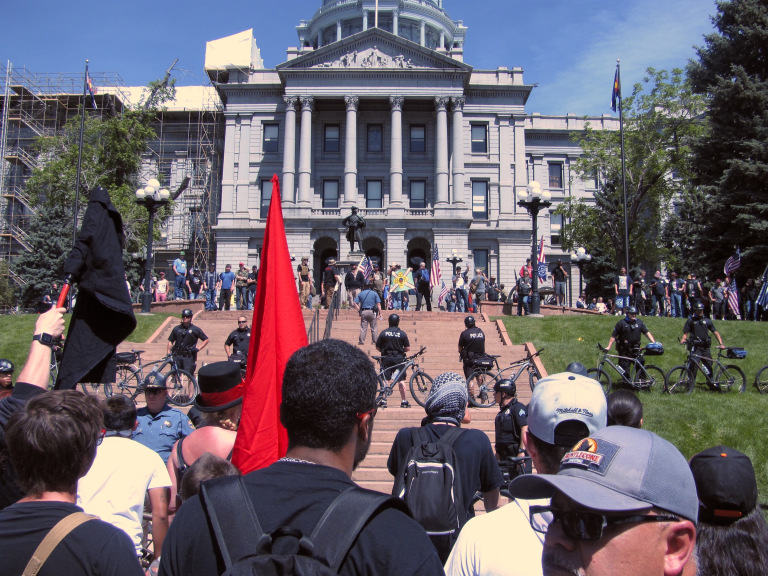 Denver's "March Against Sharia" was hot as fuck. Next time we're going with mesh bloc. The protest itself was about what we've come to expect from these freedom loving, small government-advocating, tough guy types: they spend about an hour shouting at leftists behind multiple lines of law enforcement, get bored, and then end their rally early, and go home escorted by phalanxes of cops. Their rally didn't seem particularly substantive, which again is about what we expected.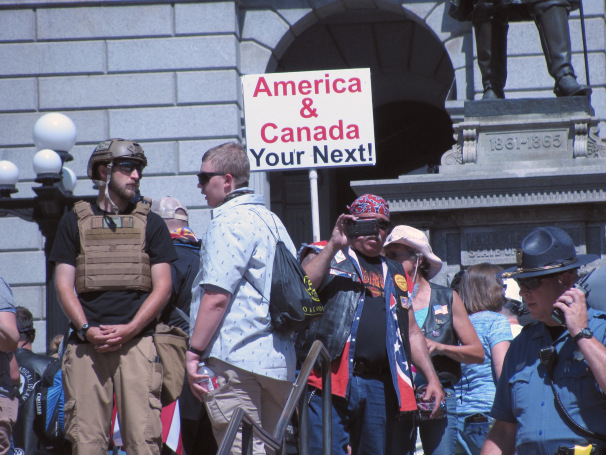 We did see some familiar faces.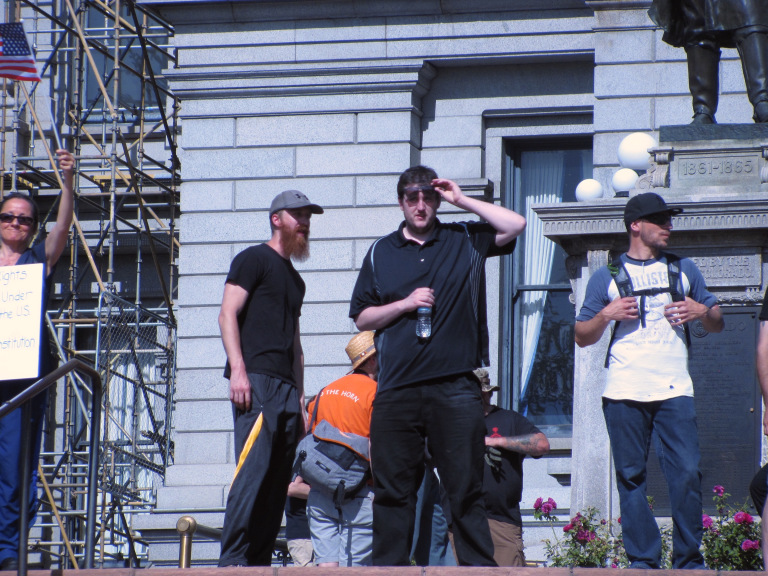 Things finally got interesting when the Nazis showed up.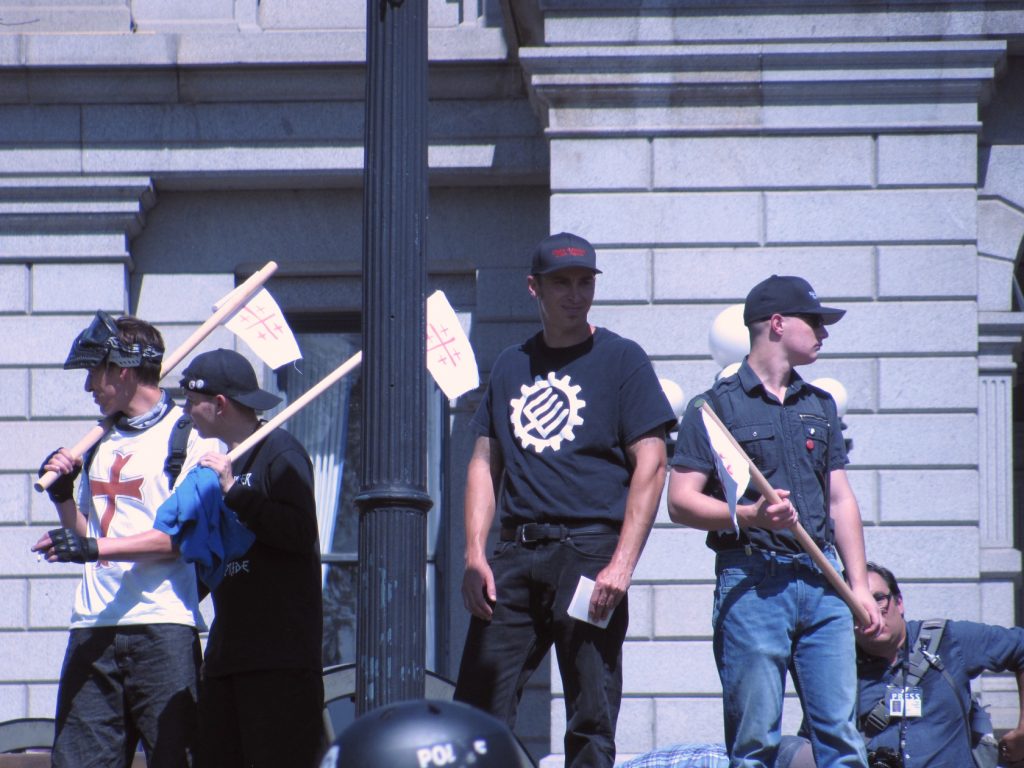 Planer and the Denver Nazis are now stumping for Matthew Heimbach's Traditionalist Workers Party.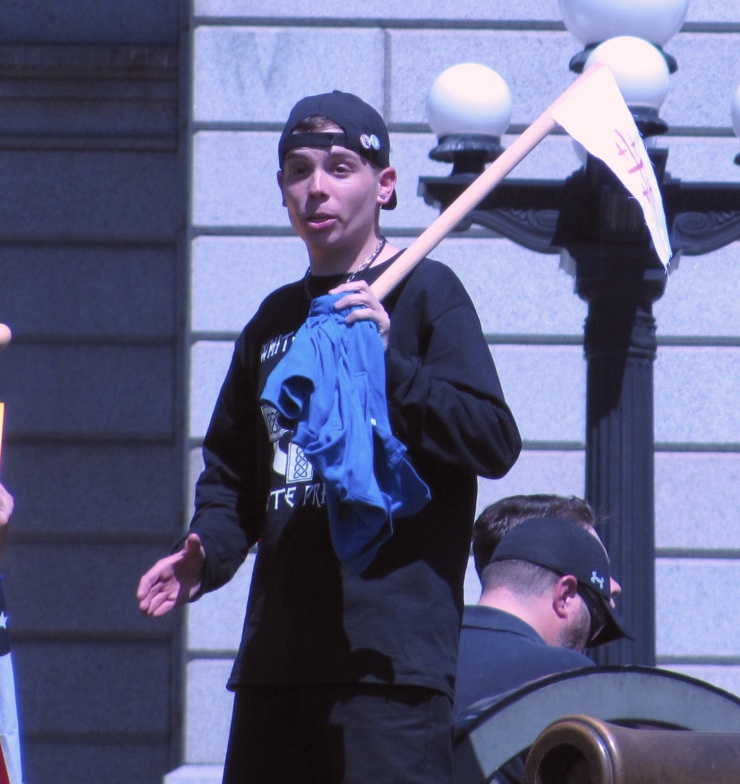 The Alt-Right has grudgingly begun to attempt to distance itself, ever so slightly, from the Nazis of the far-right, and Planer, Yeakel, and the child soldiers were asked to leave. We met up with them afterwards.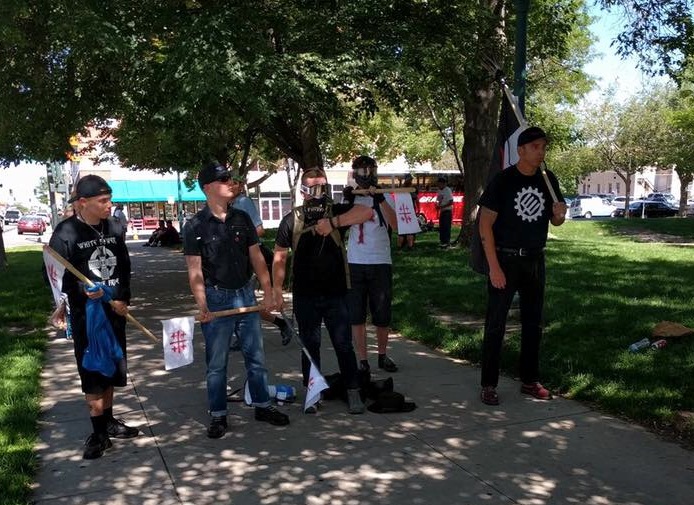 After the Nazis were forced to vacate we stood around in the heat and shouted down the patriots until they got bored and decided to leave early. We wanted to give them a proper send off, but the cops didn't want us to have a constructive dialogue with the biker and soldier LARPers.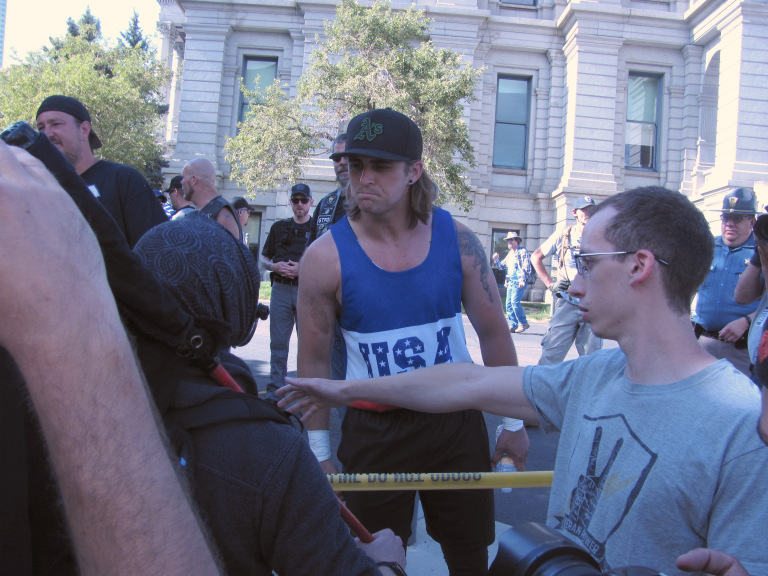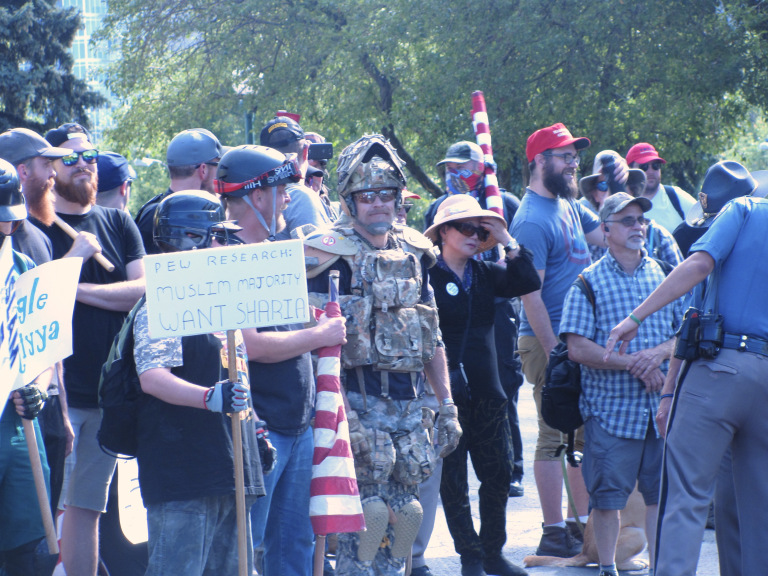 Eventually the riot cops kettled us all in the park and allowed the walking joke that is the alt-right to leave unmolested. Four comrades were arrested, and Denver Anarchist Black Cross is taking donations for legal fees.