The massive discord leaks from Unicorn Riot have provided a treasure trove of information, and led to the identification of numerous members of Identity Evropa. The chats have revealed exactly the kind of racist vitriol you would expect, but it is disarming to see it consolidated in one place. It's like seeing a live-action demonstration of how institutional racism works. We've already seen reports of Identity Evropa members who are in the military or the healthcare field.
Here are some of the accounts that identify themselves as being public school teachers.
If you are a teacher concerned about white nationalism in your classroom, here is a resource.
Pat – MA
Pat, presumably from Massachusetts, is a high school teacher and a basketball and baseball coach.







Themistocles
"Themistocles" is a teacher from New Jersey. He is proud of his Greek heritage. He puts up a lot of Identity Evropa propaganda with "Scrummy" and "Pic Boy."







Undercover Academic – IL
Undercover Academic is a history teacher from Illinois.
UPDATE 4/19/2019 – "Undercover Academic-IL" is Kevin Pummill of Pekin High School in Pekin, Il.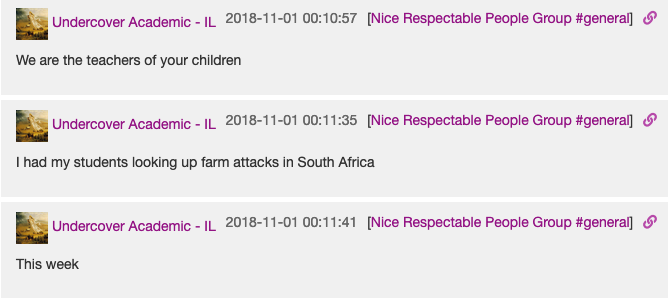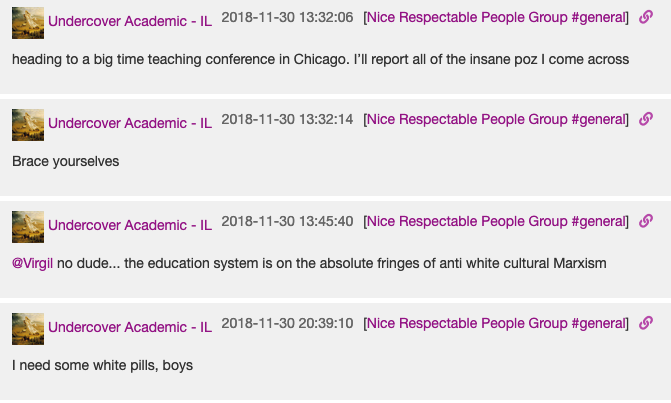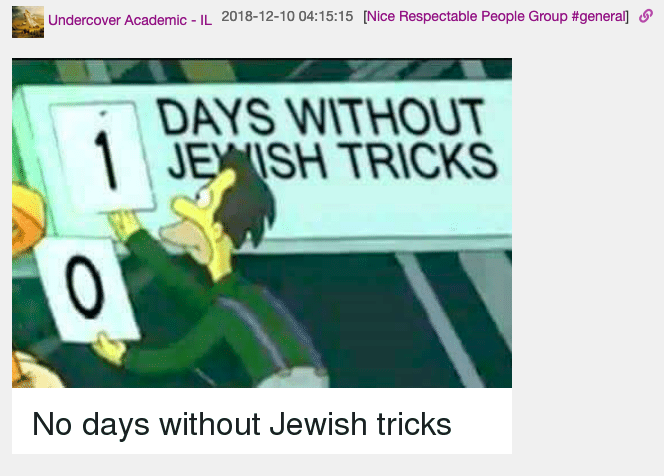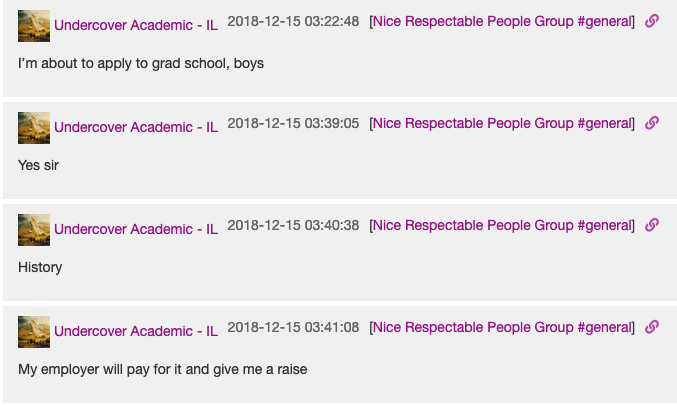 Stephen – TX
"Stephen" from Texas is a Japanese Teacher.
UPDATE 3/4/2019 – "Stephen" is Stephen Arnquist, a Japanese teacher at Skyline High School in Dallas, Texas. He is currently suspended.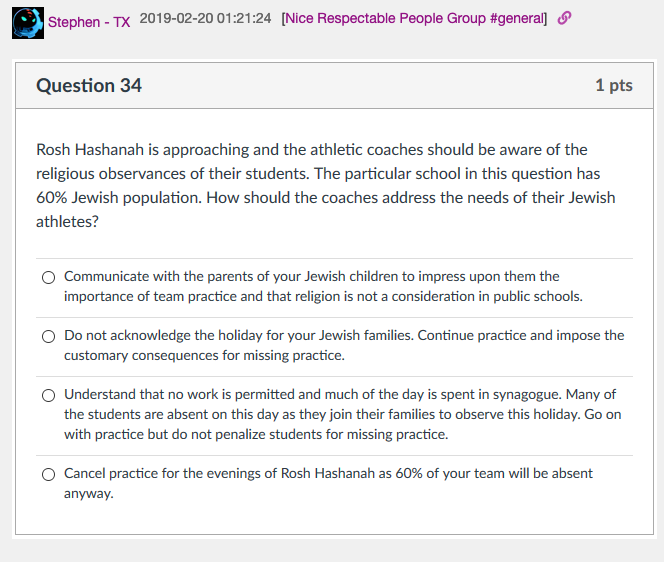 I guess it's safe to say these guys aren't #redfored.