Cody Greathouse is a neo-Nazi in Colorado Springs who serves as the Outreach Leader at The Jesus Church, and does landscaping at Kingdom Tree & Landscape LLC. Cody has a history of sexual battery, robbery, animal abuse, and assault.
UPDATE: Cody Greathouse is no longer featured on the Jesus Church's website, though they did not respond to us as to why he was removed.
The Jesus Church has recruited violent neo-Nazi Cody Greathouse as their Outreach Leader, in part to recruit other Nazis into the church.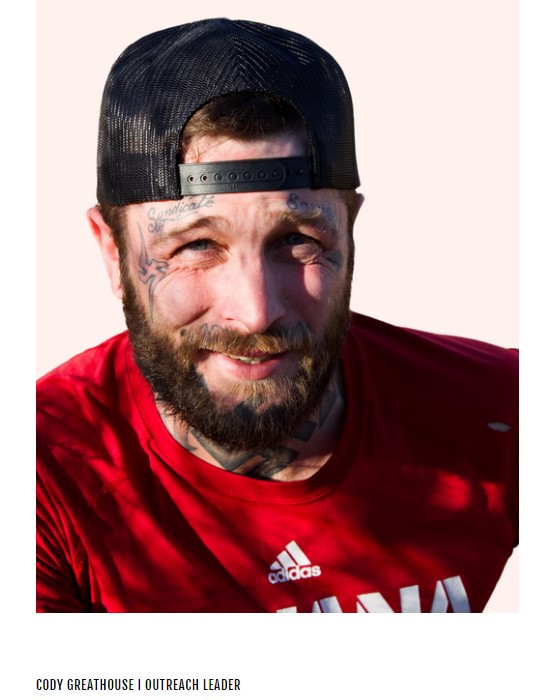 Cody has three swastika tattoos on his face (one on each check and on on his chin) as well as a large swastika on his neck. The neck swastika tattoo is in the center of a tattoo that wraps around his neck reading "NAZI."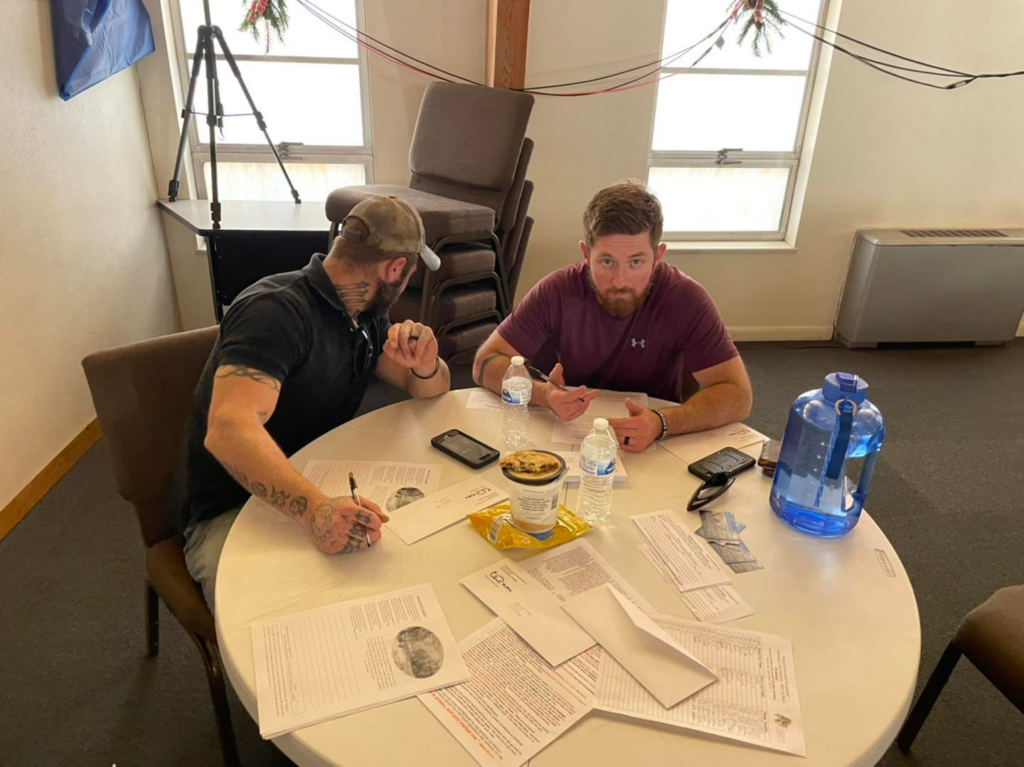 Cody Greathouse has a long history of violence from his time in Indiana, as Hoosier Anti-Racist Movement reported in 2019.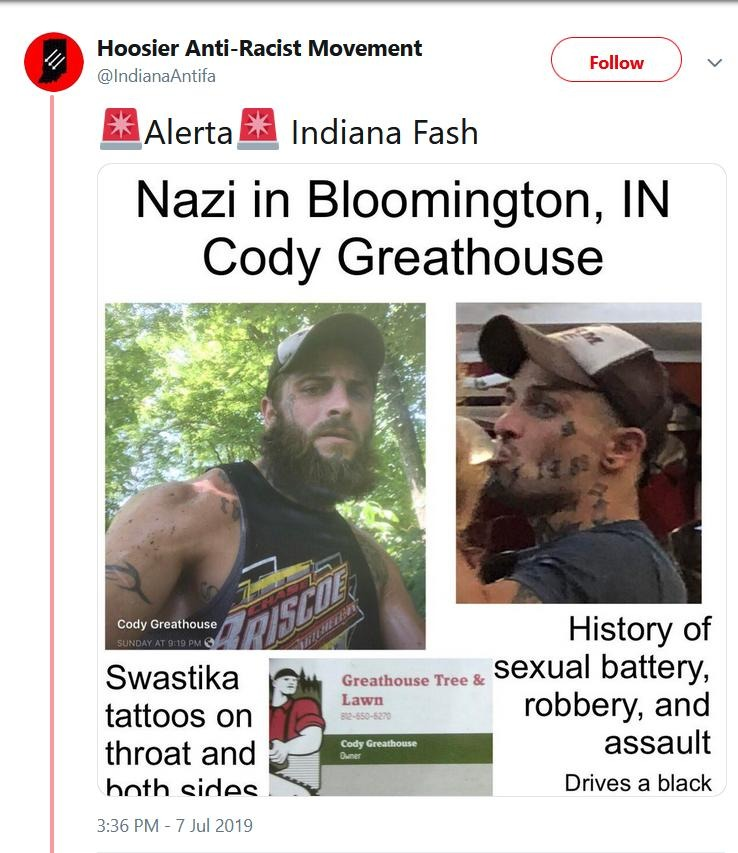 The Jesus Church uses Cody to recruit other Nazis into the church, a recruitment tactic that reminds us of the Christian church's, (especially the German Evangelical Church) complicity in the rise of the Third Reich.
Cody Greathouse does landscaping around Colorado Springs with Jesus Chuch Pastor Ian Cornish as Kingdom Tree & Landscape LLC.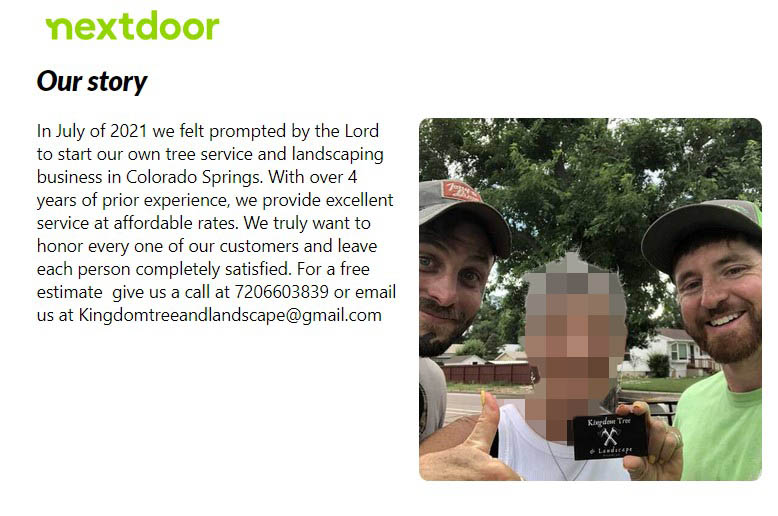 Reviews can be left for Kingdom Tree & Landscaping LLC on Facebook: https://www.facebook.com/profile.php?id=100065351769721
Cody Greathouse, like all white supremacists, is a threat to our community. If you have any information about Cody, you can send it to us at CoSpringsAntifa@protonmail.com