In previous posts we've looked at some of the leaders of the Colorado Against ANTIFA/Communism group, which impotently conspired to thwart the red menace that is the immortal science of Marxism-Leninism. Today we'll take a look at the founder of the group, Josh Miller.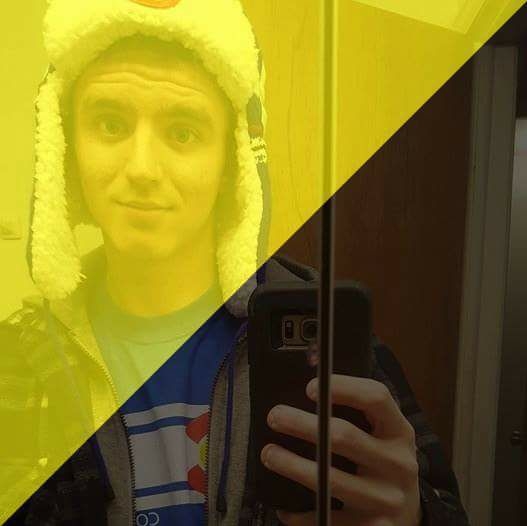 Miller started the Ancap FB group, but from the beginning he wanted it to be a coalition. Witch hunts just aren't fun by yourself, right?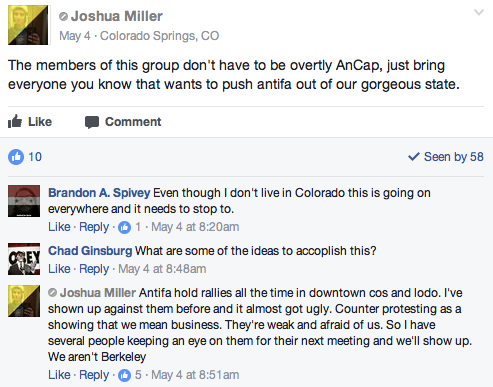 Miller is able to stoke the fires of useful idiots like Meyers with hyperbolic rhetoric.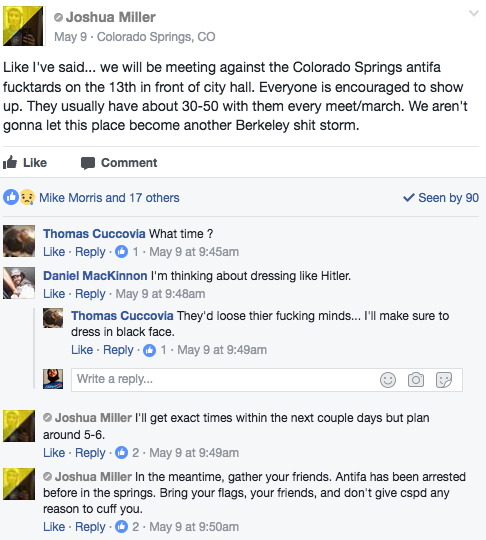 Miller's claims about not instigating violence (in a Facebook group predicated on instigating violence) are frequently contradicted by his own statements.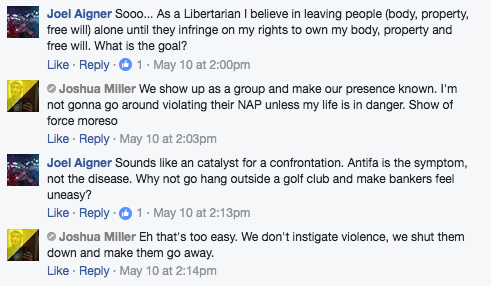 Again, some Ancaps question Miller's motives and embrace the sanctity of the NAP.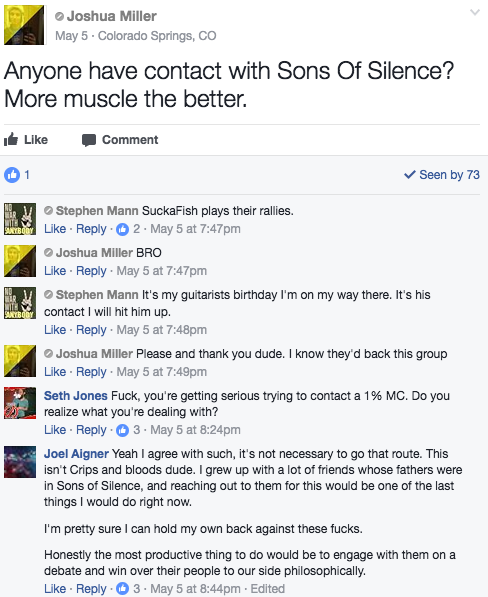 This, of course, isn't a new thing in this group. Antifa and communists are such a huge threat that these idiots will consider working with any extremist organization, as long as it is right-wing extremism.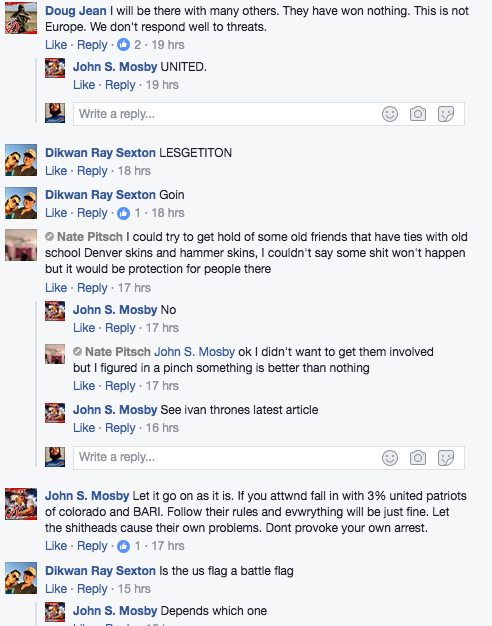 To be fair to Josh Miller, he decided to jump ship a week before the June 10th event. Realizing that this reactionary group he created to fight antifa and communism was attracting and galvanizing nationalists, racists, and violent people who were a threat to the community (you know, THE *EXACT* SHIT WE'VE BEEN TRYING TO WARN Y'ALL ABOUT THIS WHOLE DAMN TIME), he decided to call it quits.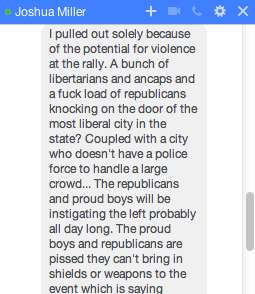 Of course, the walking "My Dad's A Lawyer" Memes who are the Proud Boys helped cement Josh's decision.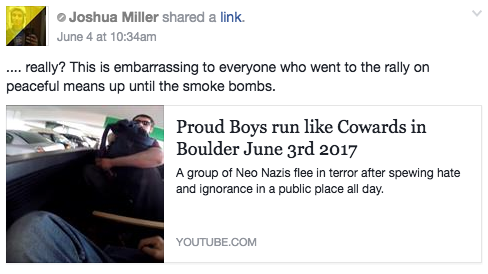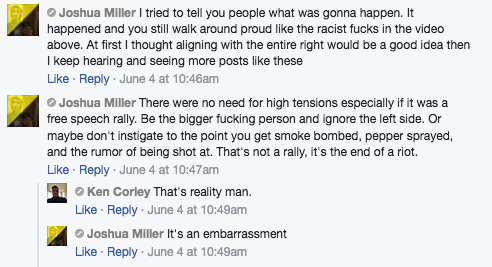 Life comes at you fast, Josh. If only someone had told you that the Alt-Right was made up of the worst elements of American society. You saw it for yourself first hand, and hopefully you remember that before you try to make any more Facebook groups.