Content Warning: This post contains racist, homophobic, anti-Semitic, and ableist slurs.
Richard "Ricky" Golgart Jr. (19) is a Sophomore at the University of Nevada – Reno (UNR) where he is an Officer of the right-libertarian group Young Americans for Liberty as well as a member of the white supremacist organization Identity Evropa (IE) aka American Identity Movement (AmIM). Richard is a registered Republican.
The Face of White Supremacy to Come

Ricky's Reddit (archive), sep7agon (Star Wars Fan forum), and Twitter (archive) accounts feature a number of gems that reflect well on the optics focused Identity Evropa/AmIM.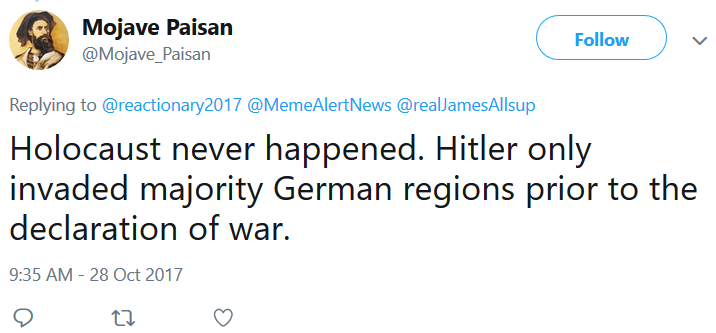 Ricky also frequently posts about the debunked Pizzagate conspiracy theory.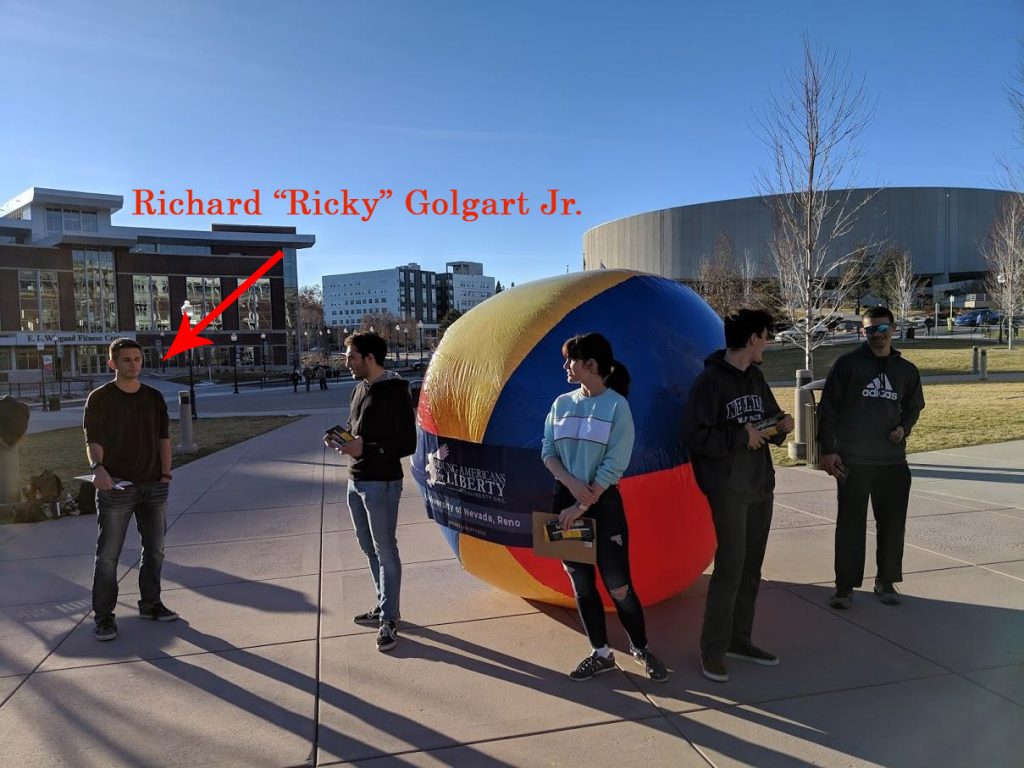 And of course, he's a gamer: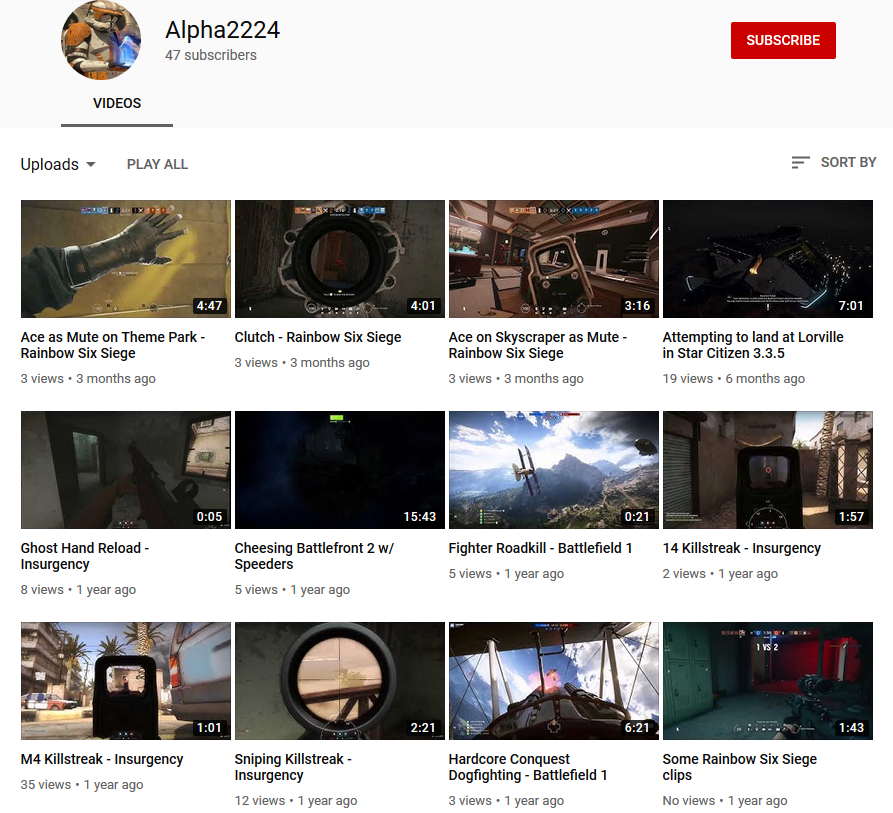 Richard recently changed his Twitter handle to @Fremont1844 (Web Archive/Screenshot Archive) where he retweets racists memes and interacts with AmIM leader Patrick Casey.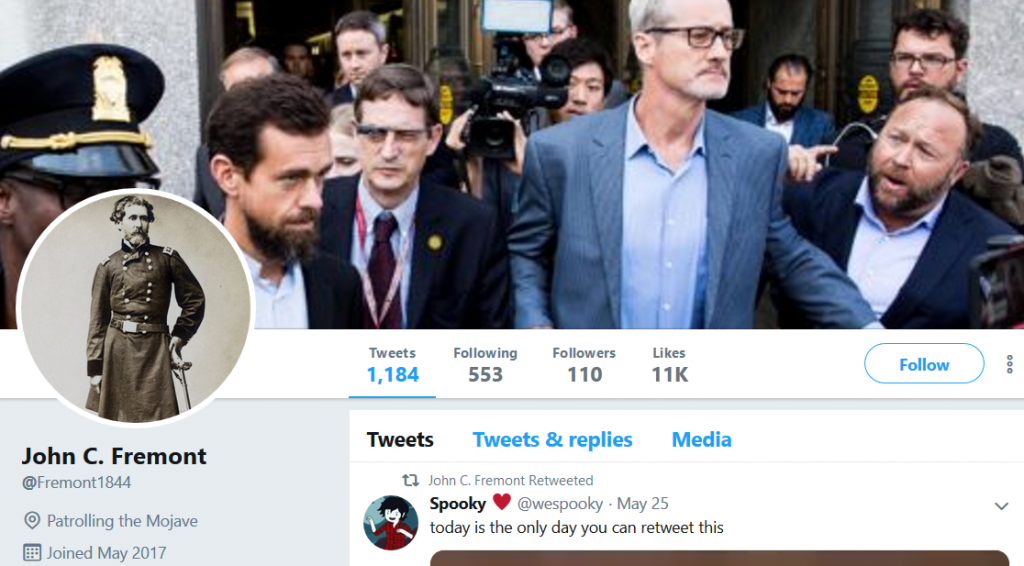 On Gab, Richard still goes by his old handle @Mohave_Paisan (Web Archive/Following Archive) and follows The American Nazi Party, Richard Spencer, and Daily Stormer Founder Andrew Anglin.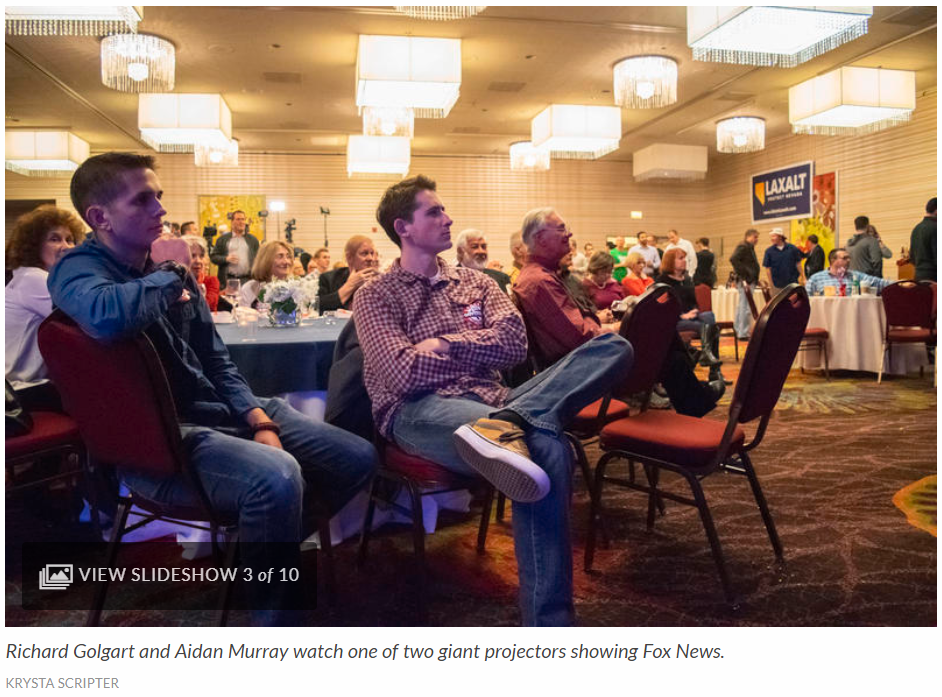 Much like AmIM member Riley Grisar, Richard shared a Google Drive folder of fascist folk songs by Byron De La Vandal with his fellow neo-Nazi's.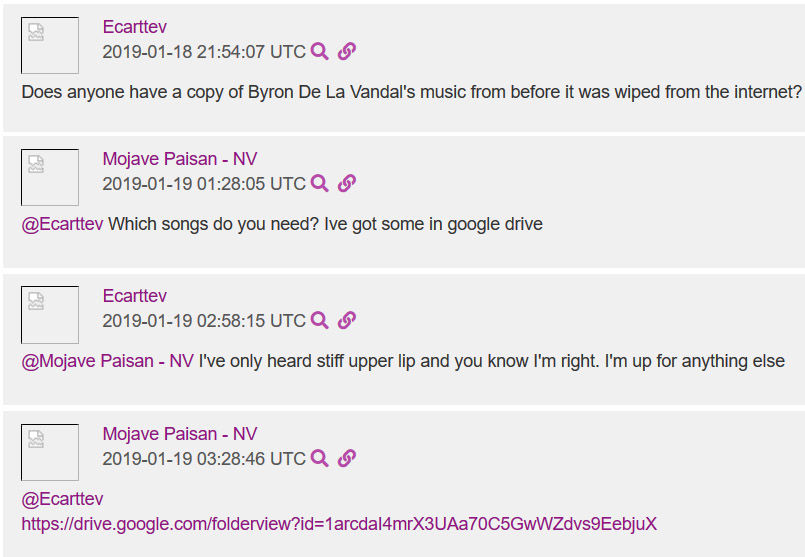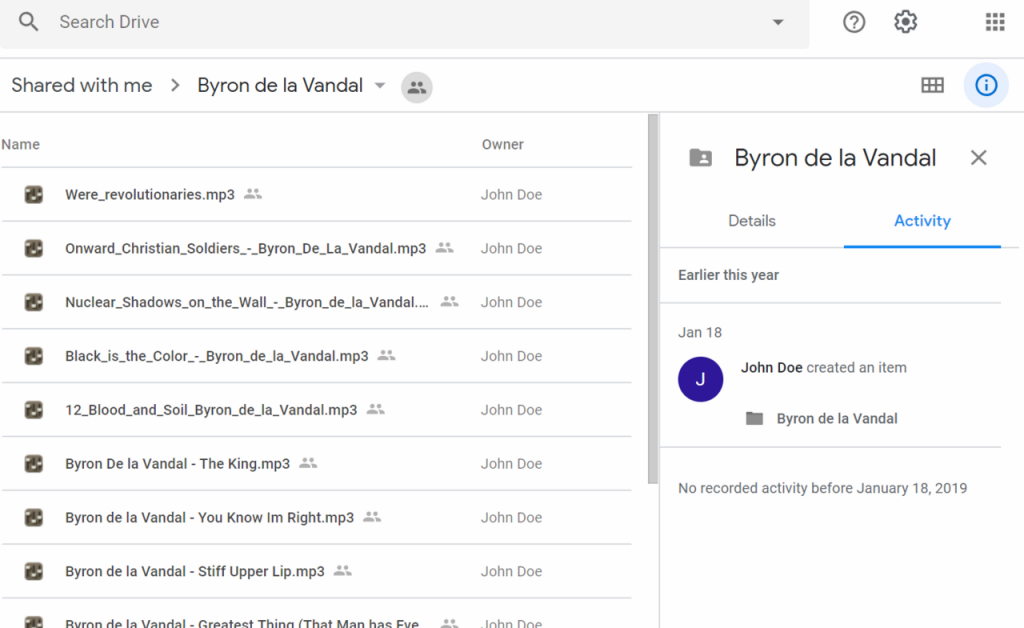 Also, Ricky's dad is a cop (Archive).
Activism
Ricky Golgart Jr. plastered neo-Nazi propaganda along the Truckee River, at the University of Nevada, Reno, and at the Nevada Supreme Court.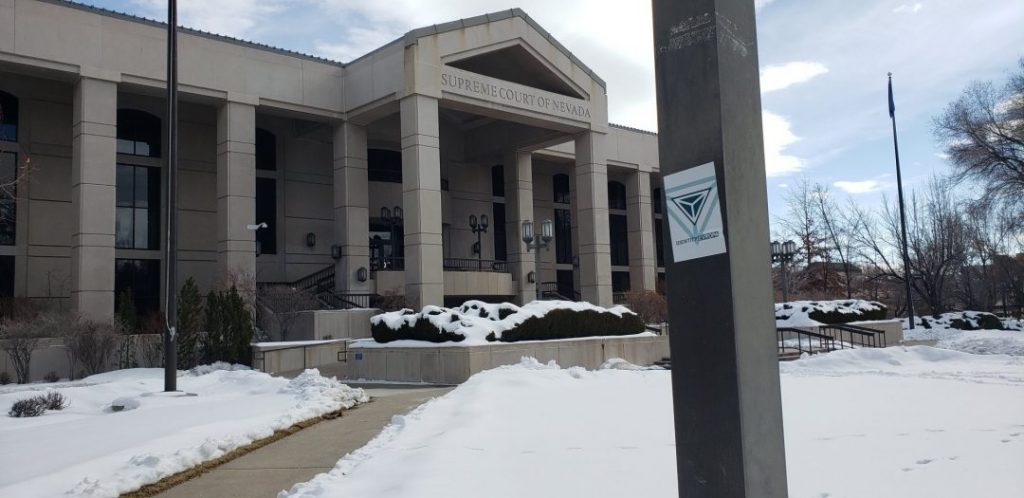 Identifying Richard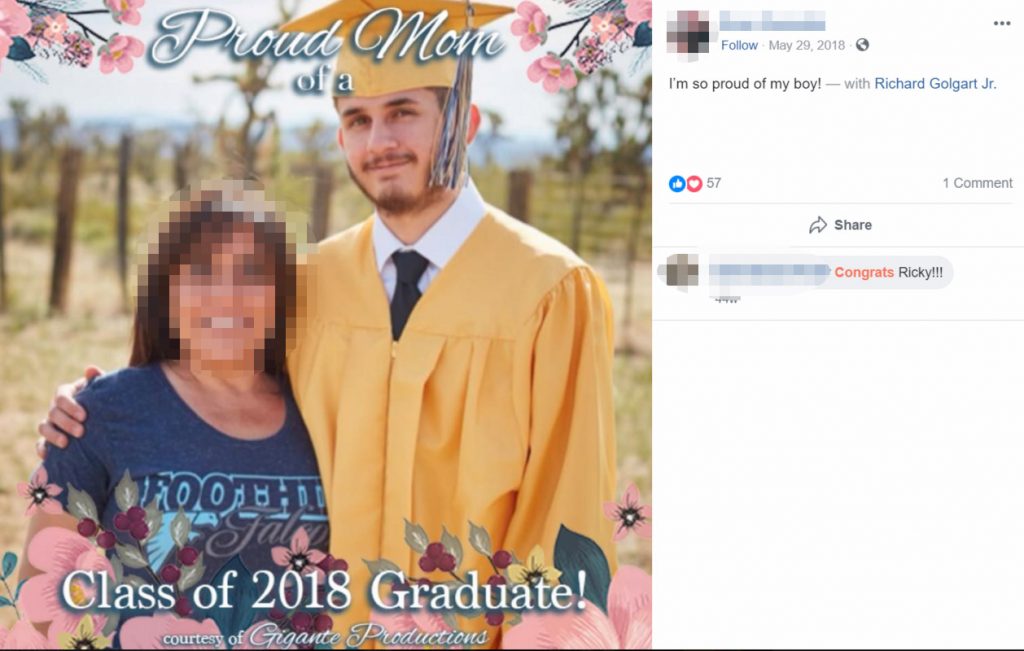 Ricky frequently posted about his airsoft guns and birdwatching on his Reddit account /u/alpha2224.

Digging through Facebook, we were able to find a "Richard" with photos of himself holding a King Arms P90 and a VegaForce Company SCAR-L, along with dozens of photos of birds taken at the Desert National Wildlife Refuge in Las Vegas, Nevada.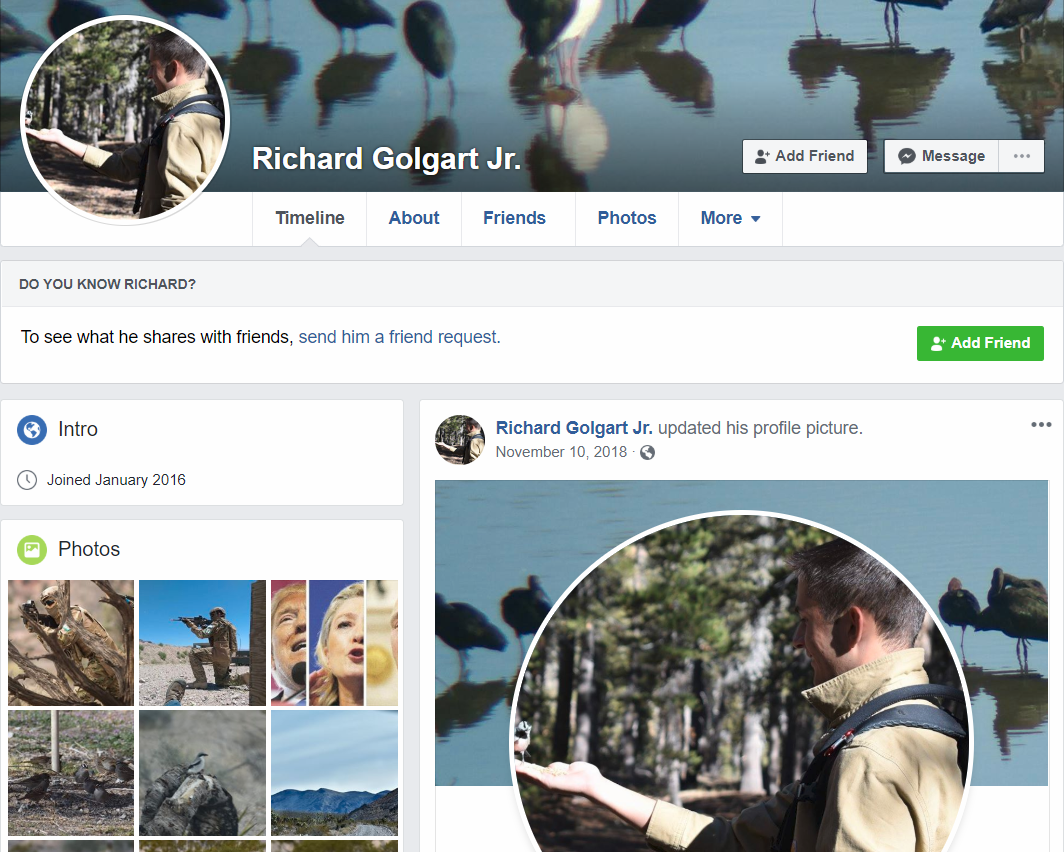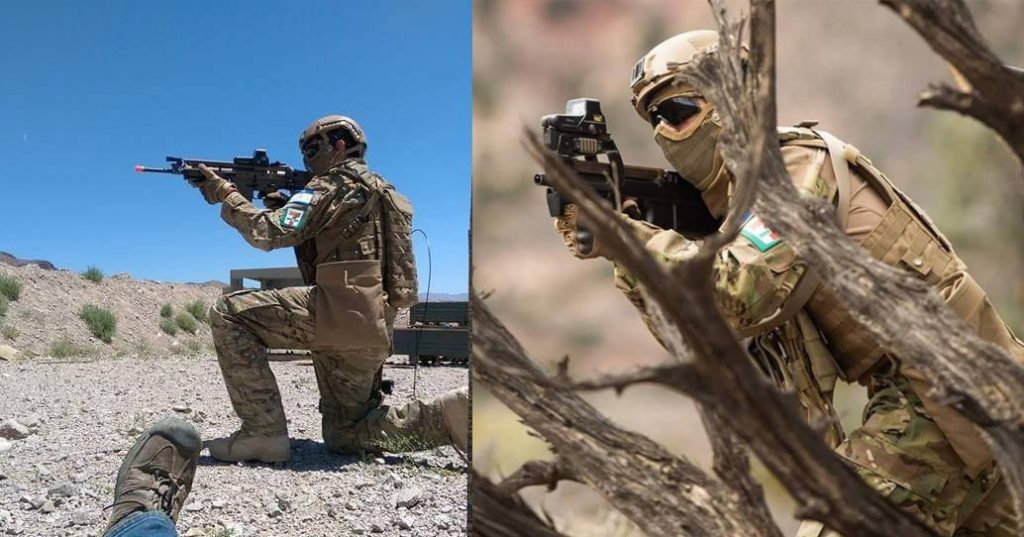 Ricky keeps meticulous track of his bird watching ventures on his eBird account. (Archive)
UNR and White Supremacy
The University of Nevada – Reno is no stranger to white supremacy. in 2017, 30,000 people signed a petition to expel Peter Cvjetanovic, an Identity Evropa member who chanted "Jews will not replace us" at the deadly Unite The Right Rally in Charlottesville, which former Identity Evropa leader Nathan Damigo helped organize.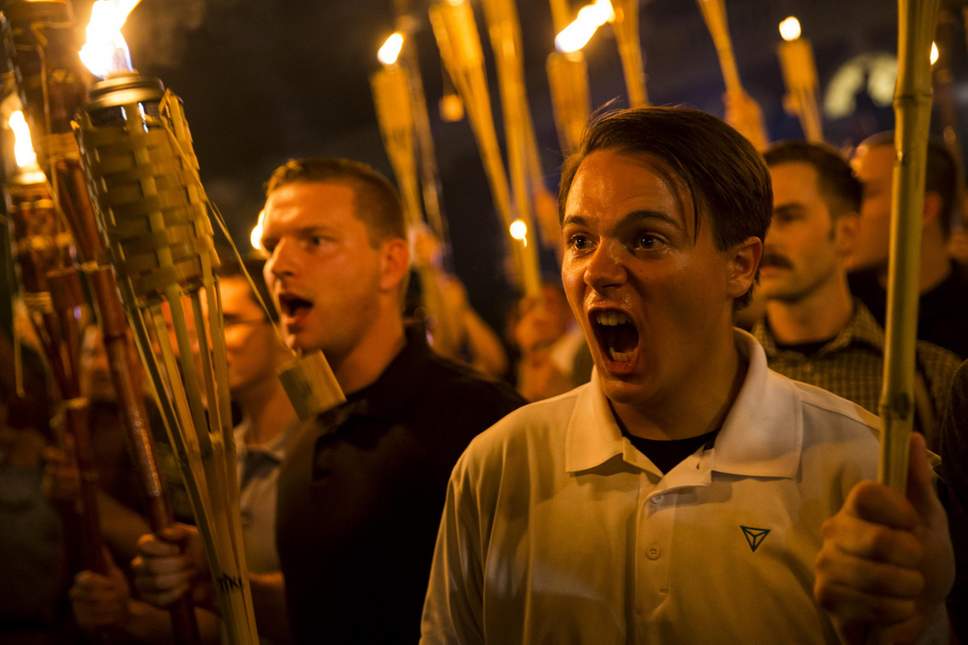 The office of the dean of students at UNR can be reached here: kimberlythomas@unr.edu
If you have any other information about Richard Golgart Jr., please send them through our Contact form.
Archive of Reactionary Posts
Anti-Semitism


Racism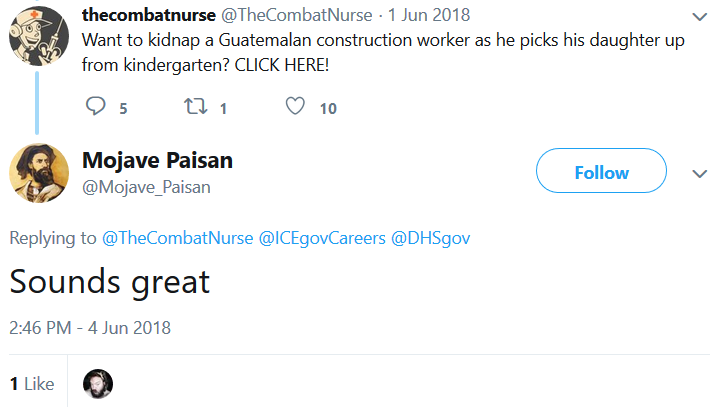 Ableism

Fascism

Homophobia