Riley Grisar, the disgraced leader of TPUSA's University of Nevada, Las Vegas Chapter, is also a member of the white supremacist organization American Identity Movement (AmIM, formerly known as Identity Evropa). Leaks from AmIM's chat server have confirmed Grisar's involvement in the hate group. Riley Grisar's address, phone number, and party affiliation can be found here.
In viral video, leader of #LasVegas chapter of Turning Point USA seen giving Alt-Right "OK" sign while friend screams, "We're gonna run the world! White Power! Fuck N*****s!" Was seen giving same hand sign at recent "Build the Wall" rally. CW: Racial Slurs https://t.co/f0IwuCWAsR pic.twitter.com/qcQIFTzk8i

— It's Going Down (@IGD_News) May 10, 2019
A short film about a Kurdish communist killing an American soldier posted by the Global Entrepreneurship Experience, a minor from the Lee Business School at University of Nevada, Las Vegas (UNLV) credits and stars Riley Grisar.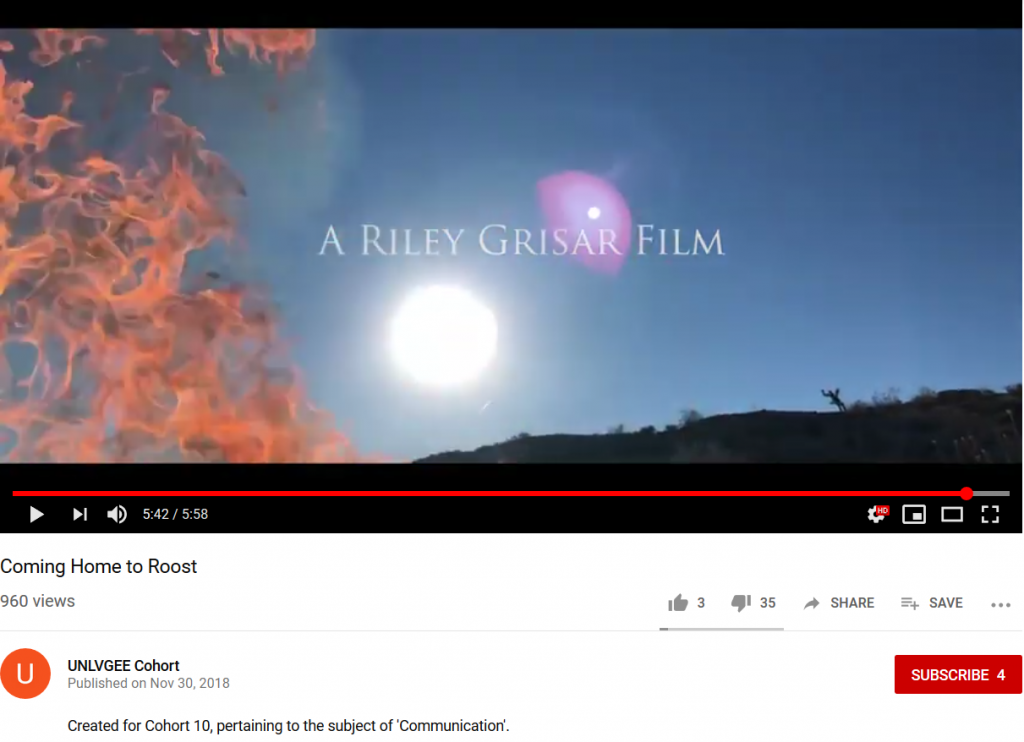 The sole visible comment  on the video is by an account called "Bashar Al Assad", the name of the Syrian dictator adored by the alt-right.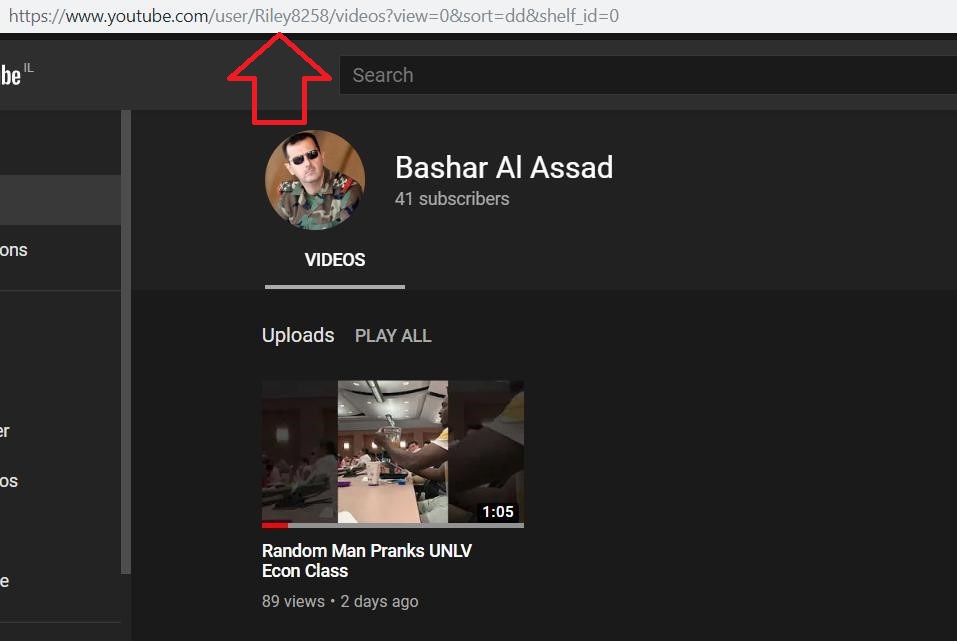 The username and location associated with Riley's YouTube persona matches up with a screenshot published by Unicorn Riot from inside AmIM's Mattermost Chat Server.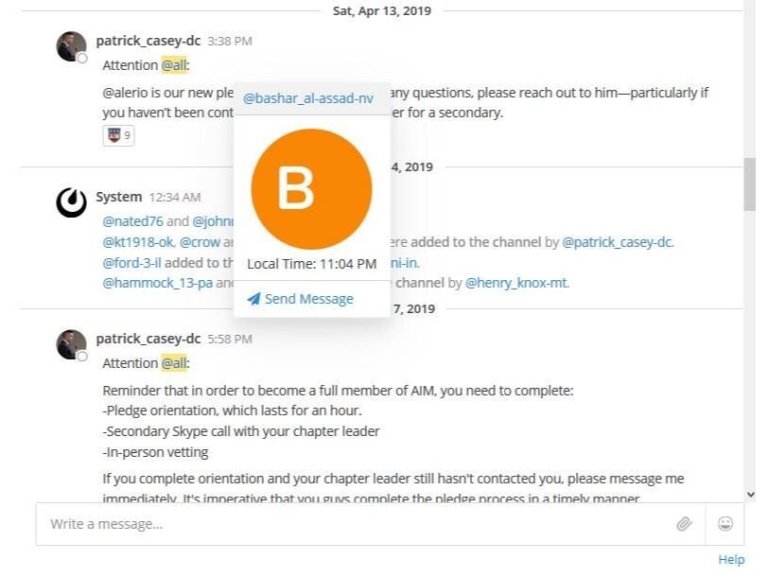 Turning Point USA had been defending Grisar's use of the white power "okay" sign and his chapter's "Build The Wall" demonstration in their newspaper up until his racist words went viral. Grisar's "Build The Wall" demonstration at UNLV was almost identical to actions put on by AmIM.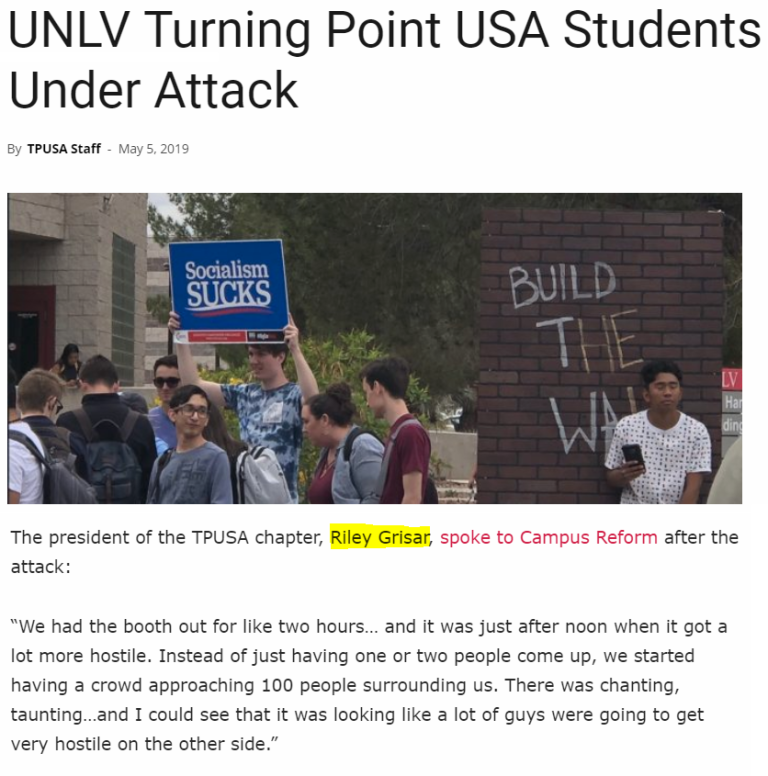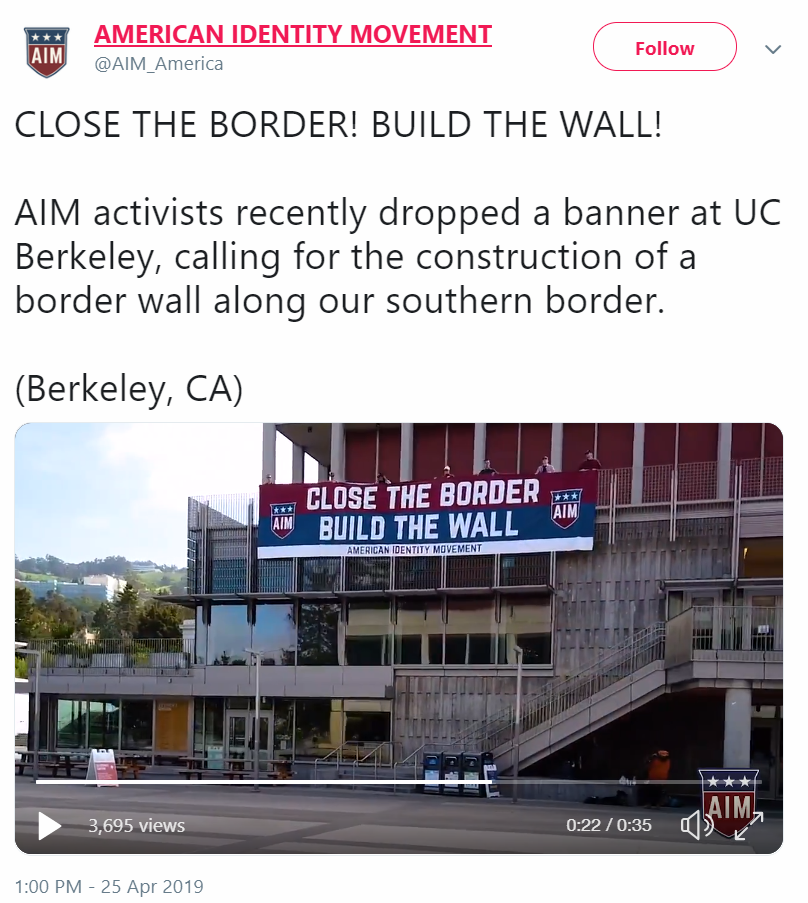 TPUSA released a public statement disavowing Grisar's words two weeks after he was kicked out of his fraternity, Alpha Sigma Phi, because of this video. This incident adds to a long list of racist scandals that have followed Charlie Kirk and his right-wing student organization for years. In 2017, former TPUSA National Field Director Crystal Canton sent another TPUSA employee racist texts that read: "I HATE BLACK PEOPLE. Like fuck them all . . . I hate blacks. End of story." Crystal Canton was fired and replaced by Shialee Grooman who frequently tweeted out racist and homophobic slurs.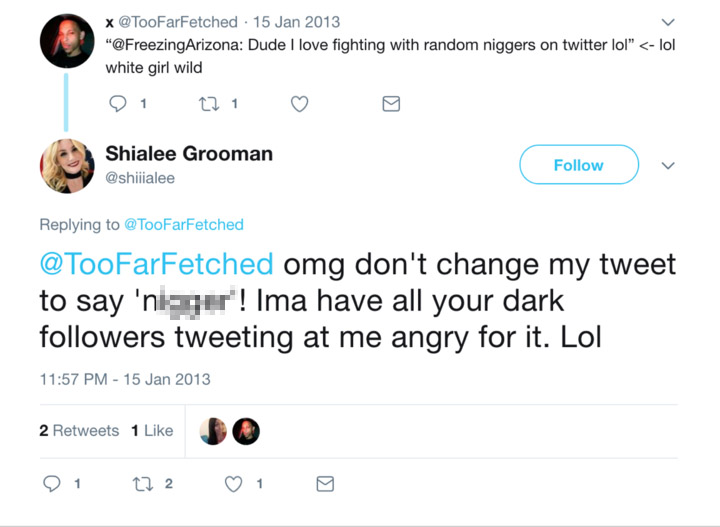 This past March, white supremacist propagandist and AmIM ally Nicholas Fuentes was invited to speak by Iowa State University's TPUSA chapter where he lectured students about the "economic destiny" of different races, claiming that "the economic destiny of African-Americans in the country is no different than Africans anywhere else in the world; it is poverty!" In December 2018, then-Communications Director for TPUSA Candace Owens infamously faulted Adolf Hitler not for fascist ethnic cleansing, but for having the audacity to do fascist ethnic cleansing outside of his own country: "[I]f Hitler just wanted to make Germany great and have things run well, OK, fine. The problem is that he wanted — he had dreams outside of Germany." These are just a few of examples of racism and bigotry within TPUSA, Media Matters has a comprehensive and up-to-date catalog here.
Riley Grisar's dual carding in a full-on white fascist organization like AmIM, and a MAGA conservative group like TPUSA comes as no surprise as leaked Identity Evropa communications show concerted attempts to take power in Turning Point chapters. TPUSA's right-wing anti-immigrant, anti-queer, and Islamophobic platform make it nearly impossible to inoculate themselves from fascists as they agree on far more than they disagree. As long as TPUSA remains a force of the American right, fascists will be there.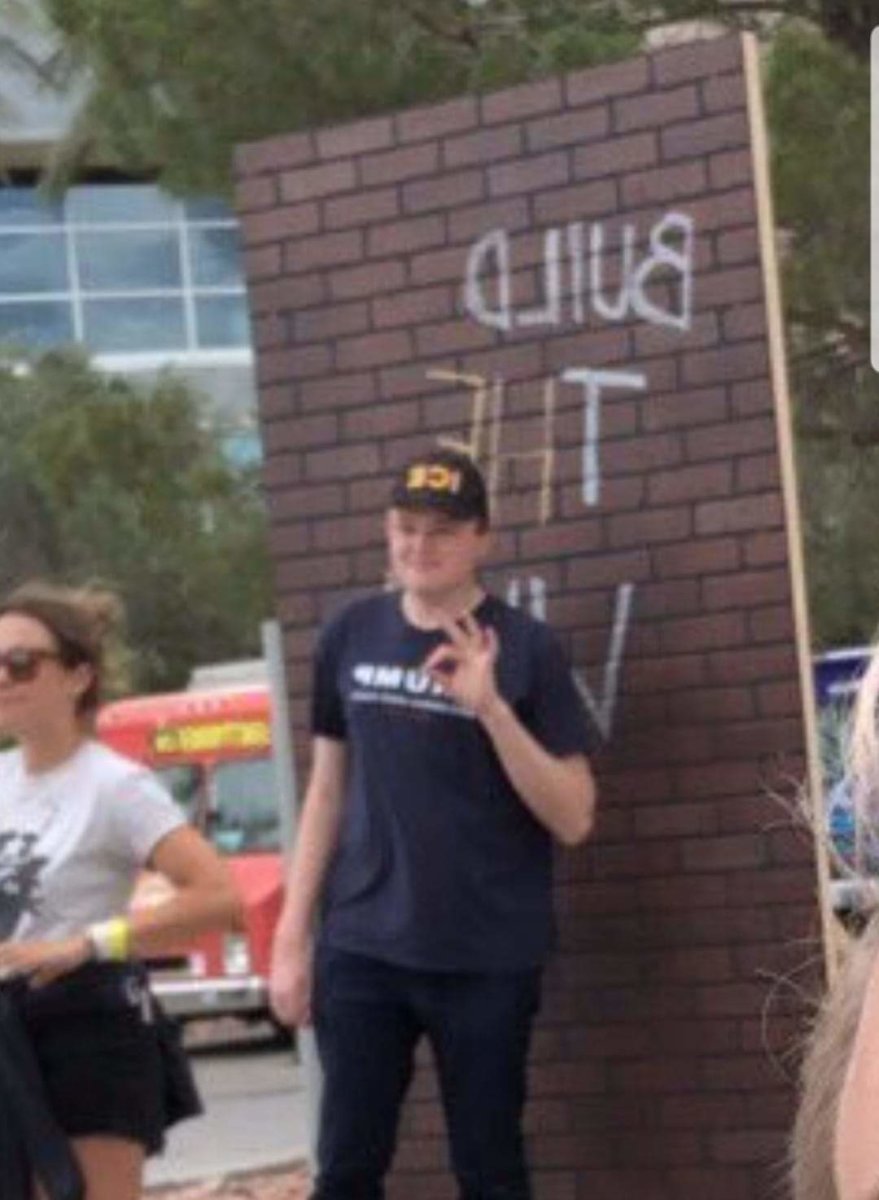 Riley Grisar's address, phone number, and party affiliation can be found here. (Archive)
Riley is a student at the University of Nevada – Las Vegas where Identity Evropa has distributed white supremacist propaganda in the past.  The email for UNLV's Office of Student Conduct is officeofstudentconduct@unlv.edu and their phone number is 702-895-2308.
If you have any additional information about to Riley Grisar, you can submit it anonymously on our Contact Form.