Neo-Nazis Ed Lif and Jamie Rae Henry Are Grifting COVID-19 Mutual Aid Projects
Edward Wayne Lif & Jamie Rae Henry are neo-Nazis and members of the white supremacist organization Soldiers of Odin, who organized a racist protest against a mosque in Northglenn. Ed and Jamie are currently trying to scam mutual aid projects across the country who are responding to the their communities' needs during the COVID-19 pandemic.
Additional information about them can be found here.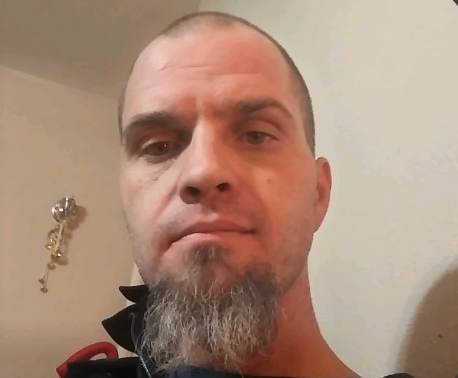 Do not provide assistance to the following names or emails:
Edward Wayne Lif (legal name)
Wayne E Henry / Edneck the Redneck (Facebook)
Nikalos Nelson (Alias)
Nelson Whitwell (Alias)
Eddy Lif (Venmo)
@ENJ4EVER (Venmo)
@Jamie-Henry-40 (Venmo)
@Jamie-HenryNelson (Venmo)
@wayne61 (Venmo)
Eddie Nelson
DeadHenry
EdNeckz
Eddie the Peace of Shit
https://www.paypal.me/SOOmidwestregion
Edneckz@outlook.com
Tbagzzz881@outlook.com
poopenjoy@gmail.com
Jamierae1115@outlook.com
Deadhenry1955@gmail.com
edneckz@outlook.com
Edlif88@gmail.com
14ed88

@gmail.com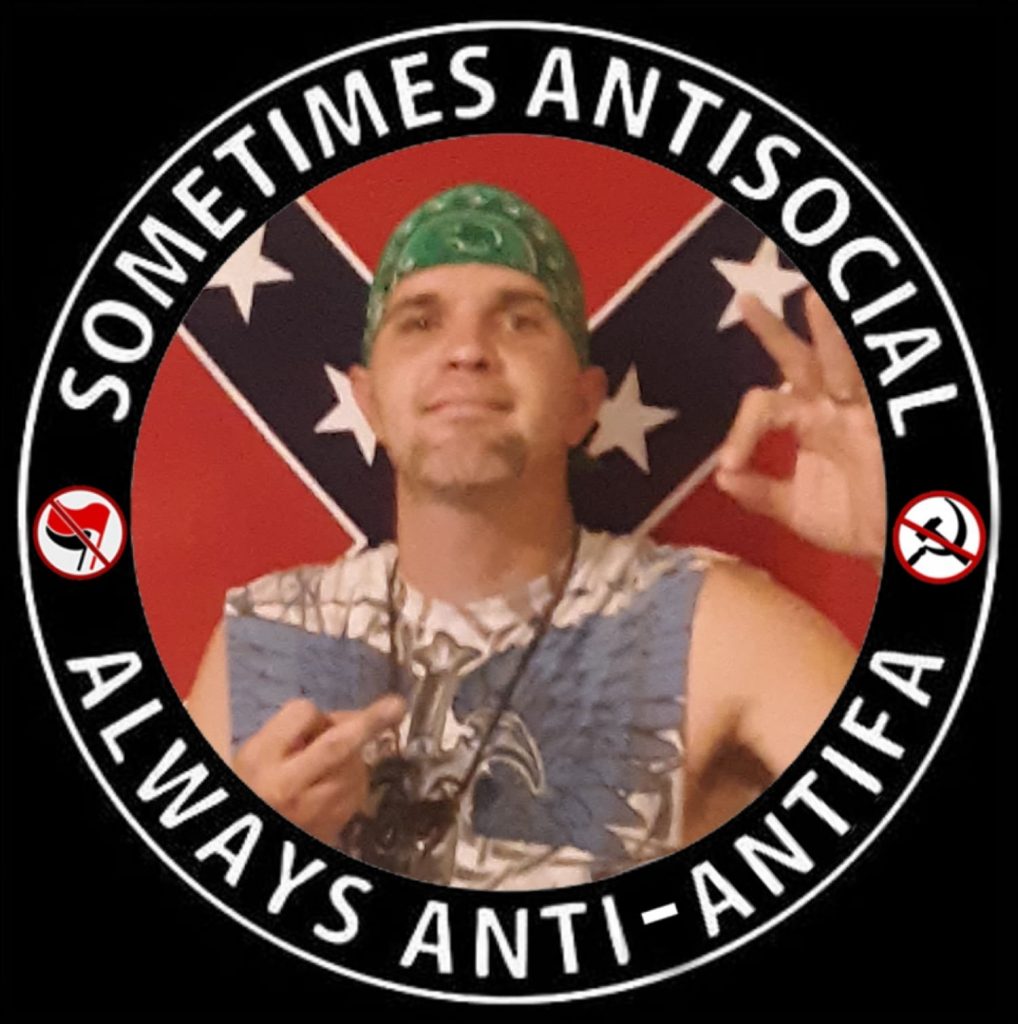 Ladies and Gentlemen, allow us introduce a local fascist loser, Edward Wayne Lif. Edneck the Redneck lives in Commerce City, Colorado with his wife Jamie Rae Henry. Given the totally normal nature of their existence, it comes as absolutely no surprise that during a time of worldwide crisis and pandemic they would be spending their free time trolling mutual aid collectives across the country. Let's just take a peek into who these assholes really are, shall we?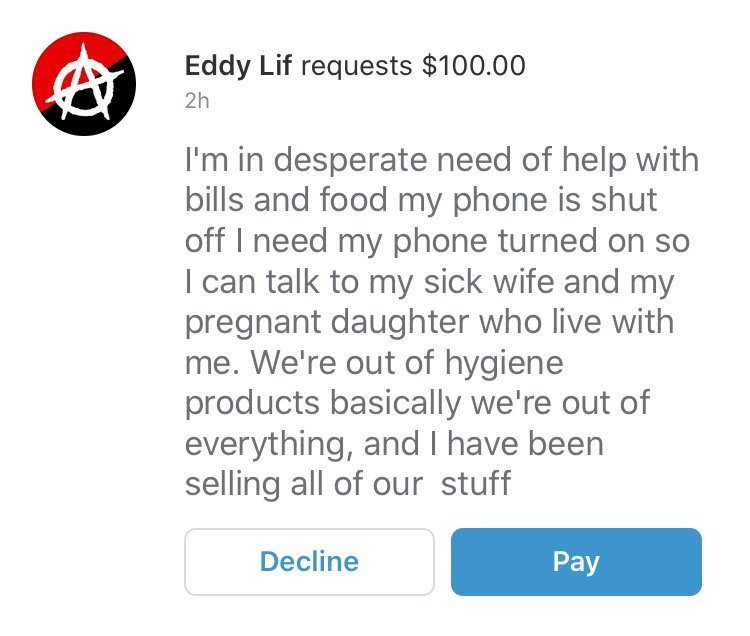 Lif has been requesting assistance from leftist mutual aid projects across the country, using a profile adorned with anarchy symbols, marking him as an ostensible fellow traveler in leftist struggles. When confronted and told he would not be receiving assistance, his wife, Jamie Rae Henry Nelson, threatened to call the police.
From the targets we've been able to identify, Lif appears to be using the list of COVID-19 Mutual Aid Projects assembled by It's Going Down.
However, Lif is actually a neo-Nazi, using the online handles "14ed88" and "edlif88." He is also known as Wayne E Henry aka Eddy Lif aka Eddie Nelson aka Edneck the Redneck aka DeadHenry aka Ed Neckz aka Eddie the Peace of Shit. "14" is alphanumeric code for the "14 Words" devised by far-right leader David Lane– "We must secure the existence of our people and a future for white children." "88" is code for "HH"– "Heil Hitler."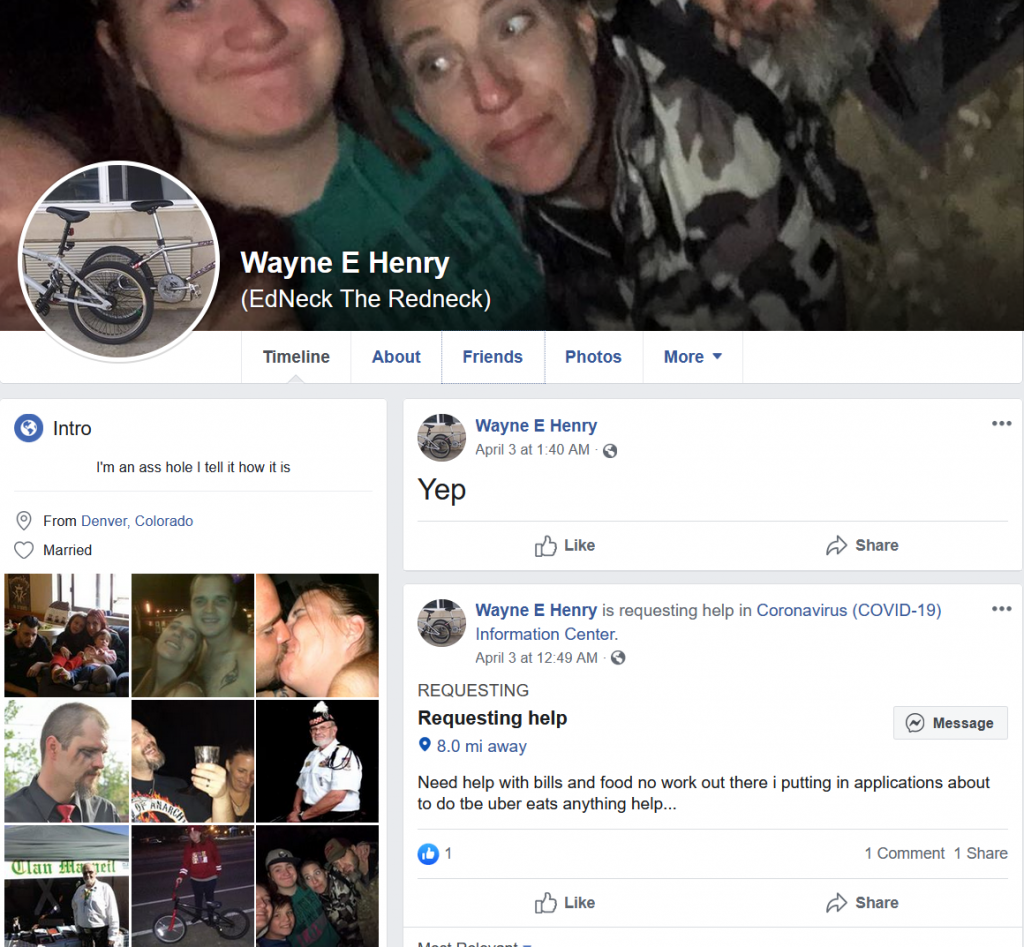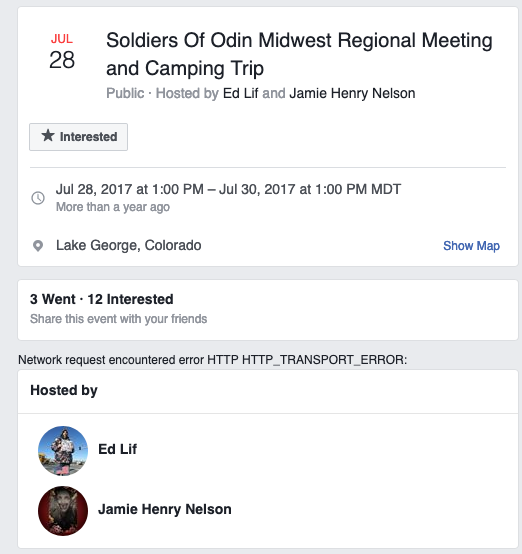 He and his wife, Jamie Rae Henry, are the former heads of the Denver chapter of the Soldiers of Odin, an anti-Muslim, anti-immigrant hate group. Lif and Henry hosted a potluck for prospective members in 2016, and organized the hate group's Midwest Regional camping trip that same year.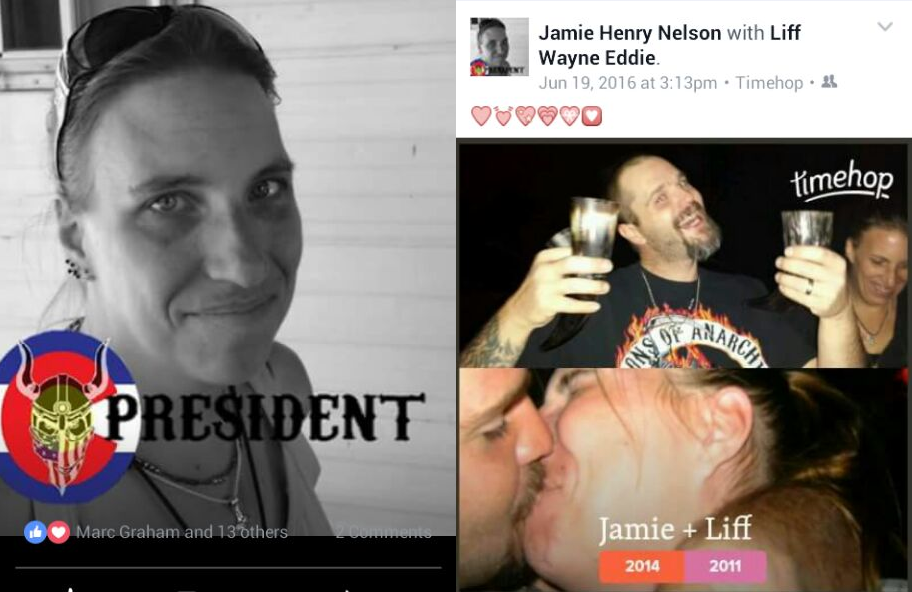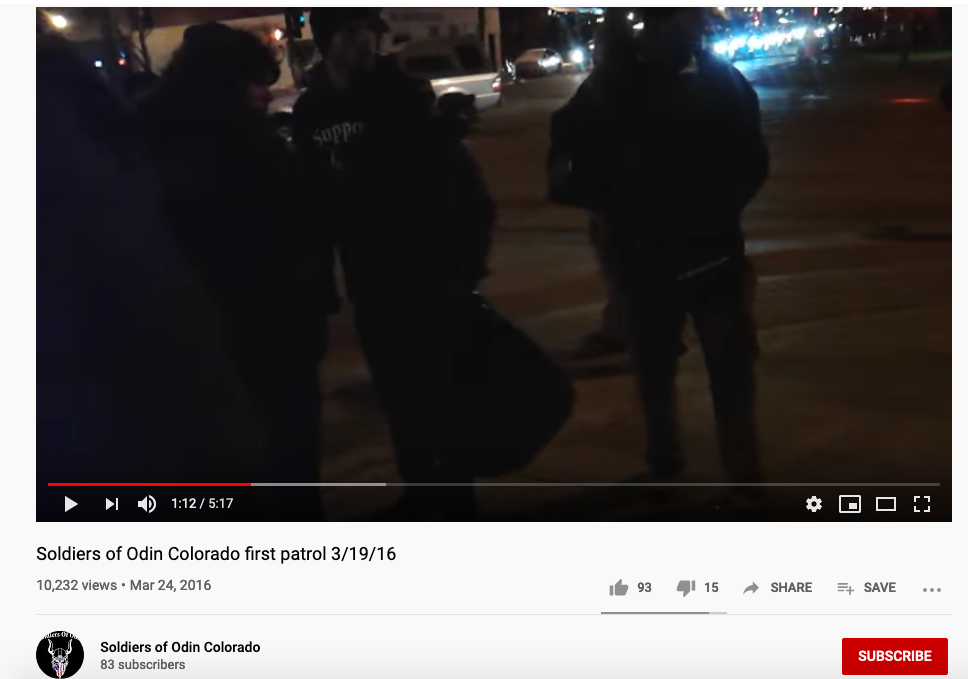 As Denver chapter heads, they organized vigilante patrols through the streets of LoDo, as seen on their YouTube channel.
In June 2016, they organized a protest outside a Northglenn mosque, claiming that the place of worship was harboring Islamic terrorists.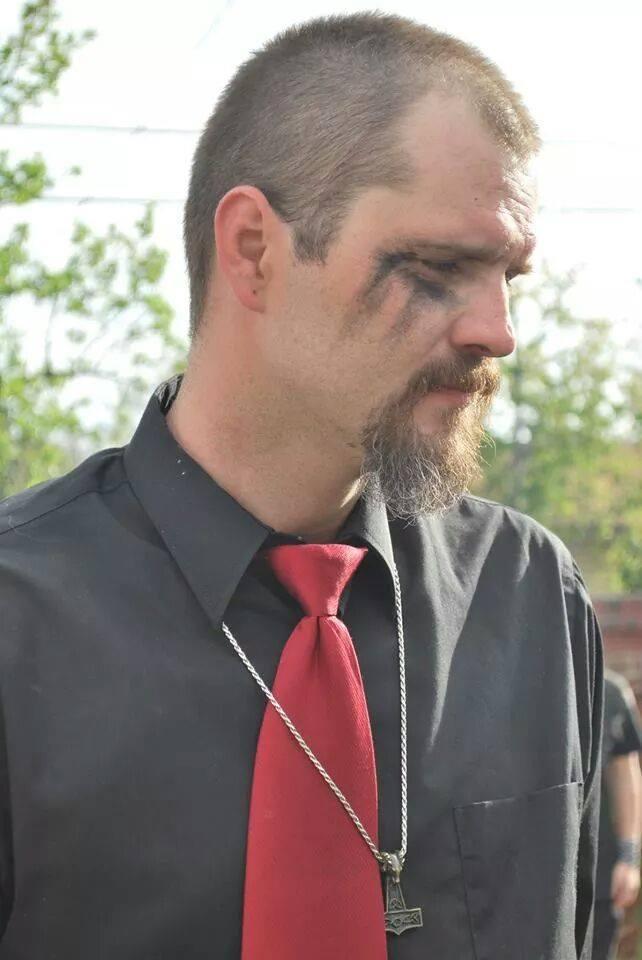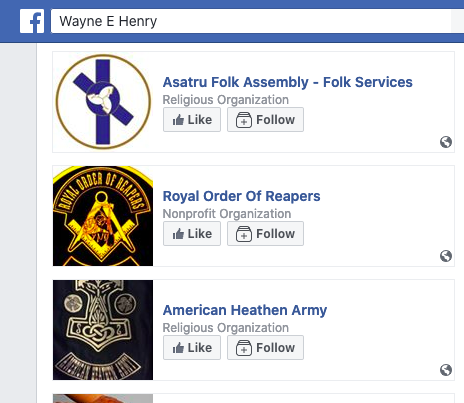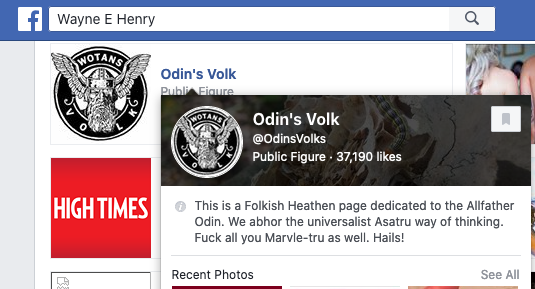 Recently, they have become adherents of the Asatru Folk Assembly, a racist neo-pagan group that believes that only white people may worship Scandinavian gods. The Asatru Folk Assembly has been disavowed by anti-racist neo-pagan groups like Heathens Against Hate.
On Facebook, Lif uses the display name "Wayne E Henry," and his wife uses "Jamie Henry Nelson." It seems that when they aren't sadclown organizing their neo-Nazi friends, they prefer to troll mutual aid networks in an attempt to line their pockets.
If Eddy Lif and Jamie Rae Henry Nelson reach out to you or your group requesting, do not provide them with any support. They are neo-Nazis attempting to capitalize on a global crisis.
Ignore any emails from the list of addresses found at the top of this post. If you are contacted by them via Facebook, immediately block their profiles, Wayne E Henry and Jamie Henry Nelson. If you are contacted by Eddy Lif on Venmo, block him.