Scott Alan Gudmundsen is a former cop living in Loveland, Colorado who was arrested on June 11, 2020 for holding two roofing workers at gunpoint, accusing them of being "Antifa."
Additional information about Scott Gudmundsen can be found here
Scott Gudmundsen held up a black man and his co-worker while they were in company uniform for the roofing company they work for because he believed them to be "Antifa guys" on June 11, 2020.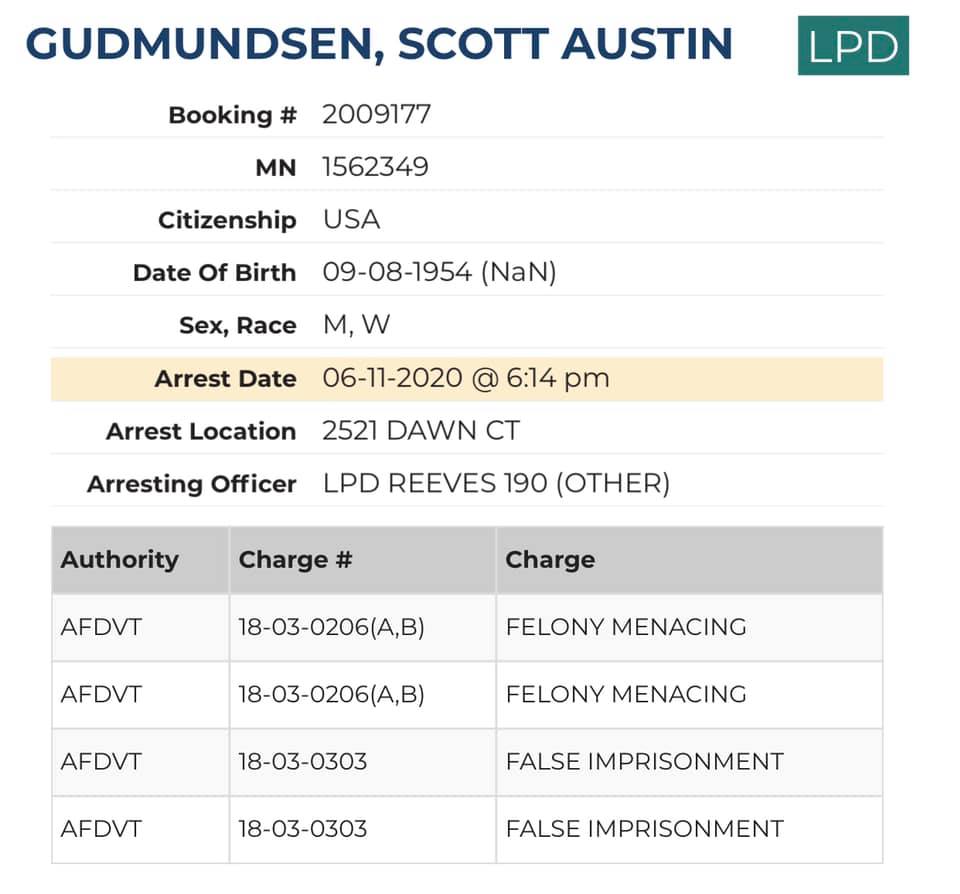 You can read the 9 News article to get the full details on the arrest at 9News.
Shaffer said that Gudmundsen called police, said there were two "Antifa guys" in the neighborhood and that, "I am going out there to confront them." Gudmundsen told police in the call he was armed and wearing tactical gear, Shaffer said.

A second person also called police around the same time and said a man in fatigues was holding two people on the ground at gunpoint in the street.
A @CSUFootball player was among a group of people held at gunpoint in Lovelandhttps://t.co/31LMWK0P24#9sports #CSURams

— 9NEWS Sports Denver (@9NEWSSports) June 13, 2020
This comes after President Trump has called for 'Antifa' to be labeled a terrorist organization after a wave of uprisings against white supremacist police terror in the wake of George Floyd's lynching by Minneapolis PD.
The United States of America will be designating ANTIFA as a Terrorist Organization.

— Donald J. Trump (@realDonaldTrump) May 31, 2020
Trump has even accused a 75 year old man in Buffalo who was attacked by police as being "an ANTIFA provocateur."
Buffalo protester shoved by Police could be an ANTIFA provocateur. 75 year old Martin Gugino was pushed away after appearing to scan police communications in order to black out the equipment. @OANN I watched, he fell harder than was pushed. Was aiming scanner. Could be a set up?

— Donald J. Trump (@realDonaldTrump) June 9, 2020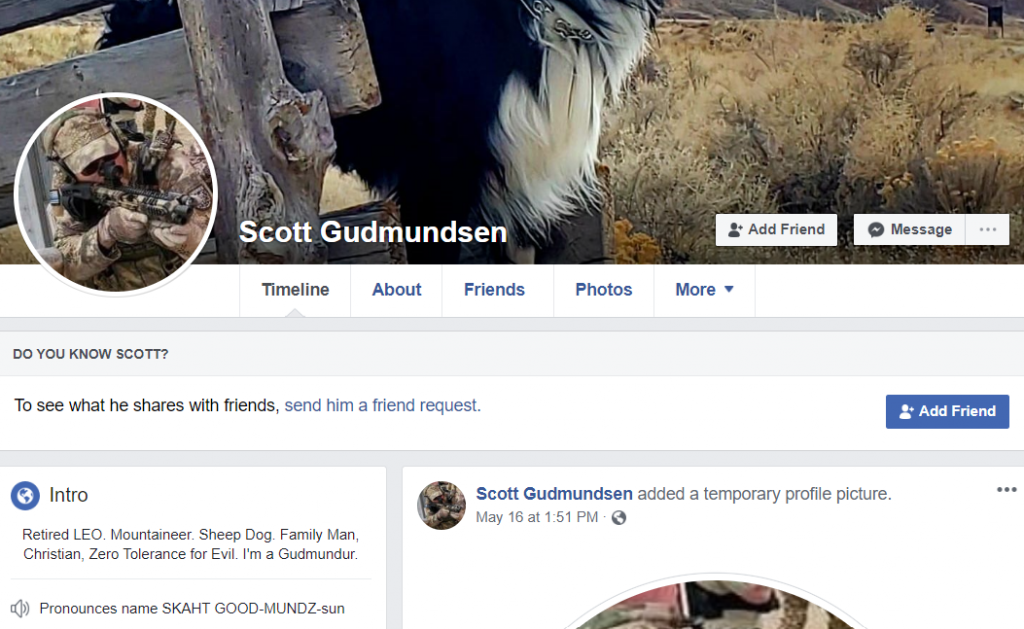 Scott describes himself as a "Retired LEO" on Facebook and has a photo of himself in uniform on his profile.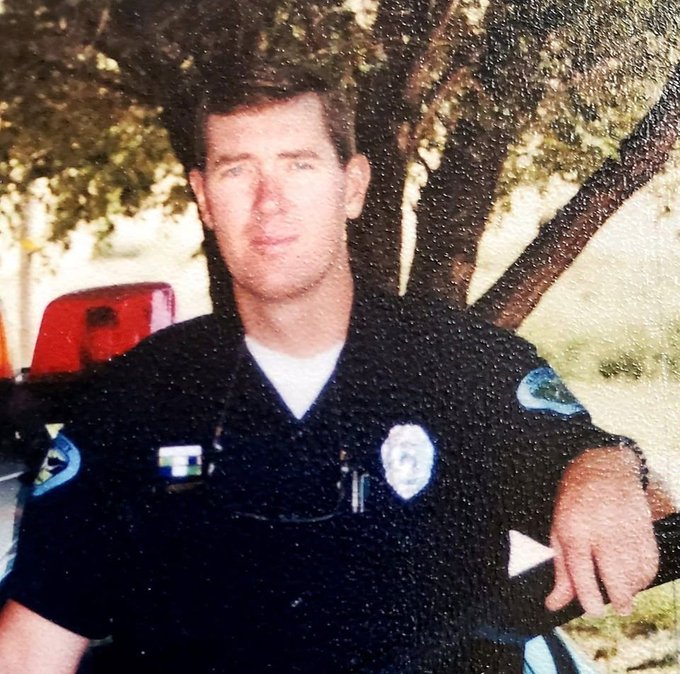 The weapon Scott is wielding in his profile photo appears to be a pistol carbine, which he reportedly used to imprison the two roofing workers.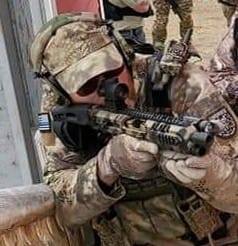 Gudmundsen was armed with two weapons, Shaffer told 9Wants to Know: A Glock pistol, and a second Glock pistol that had been converted into a longer weapon that looked like a carbine rifle.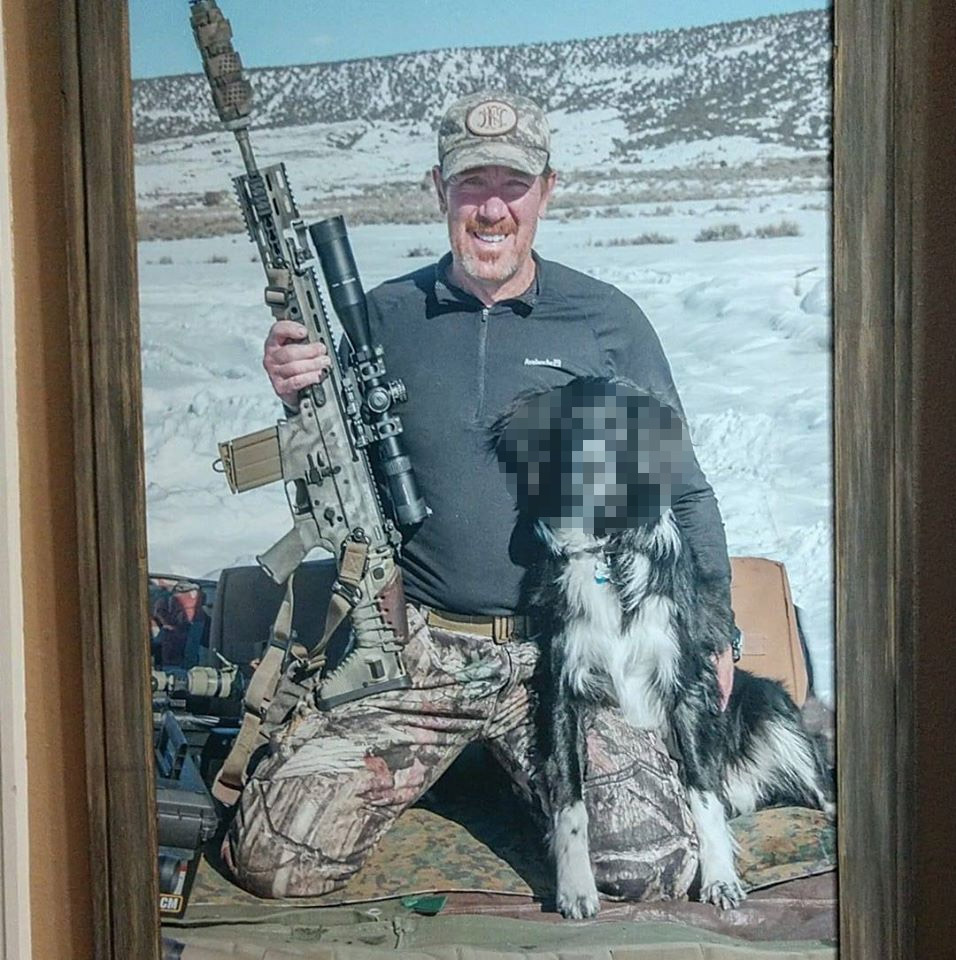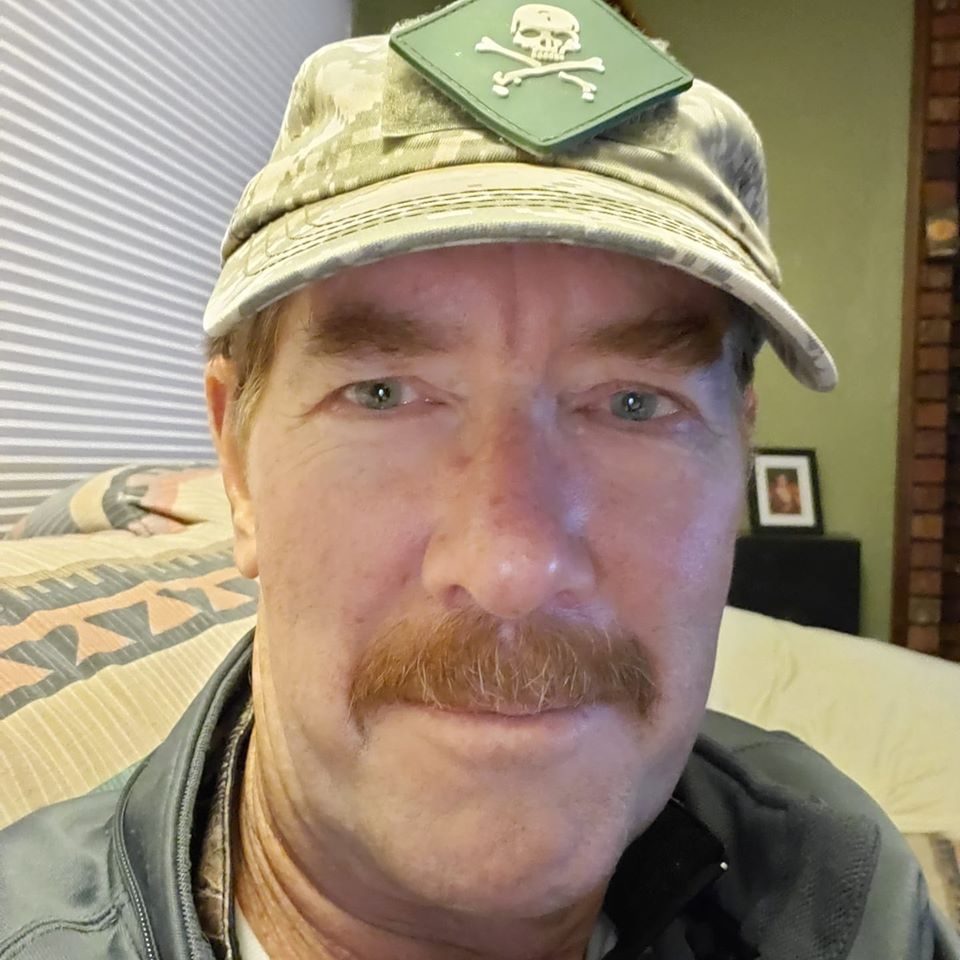 Scott is a member of the "Soldiers of Valhalla" Shooting Club in Utah.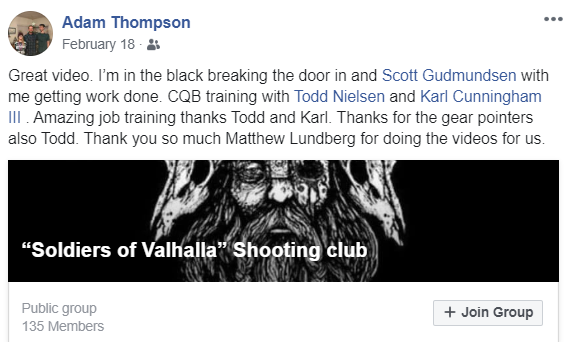 Soldiers of Valhalla apparently conduct fire arm trainings with local police departments such as Wendover Police Department.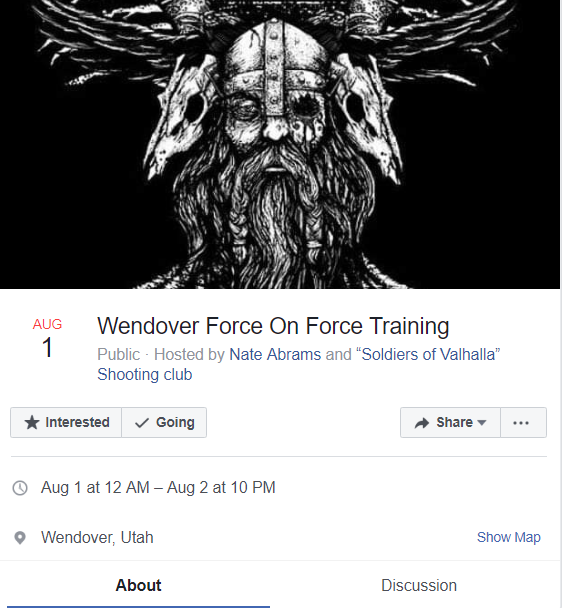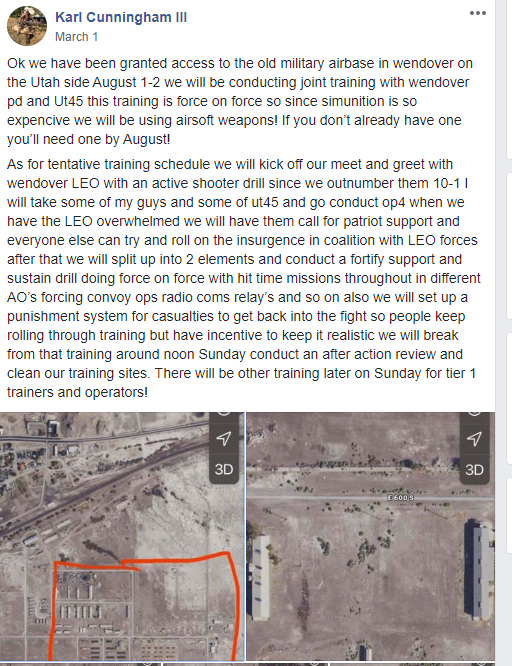 Soldiers of Valhalla shooting club's logo features a Valknut, an ancient norse symbol used almost exclusively by white supremacist Heathens these days
.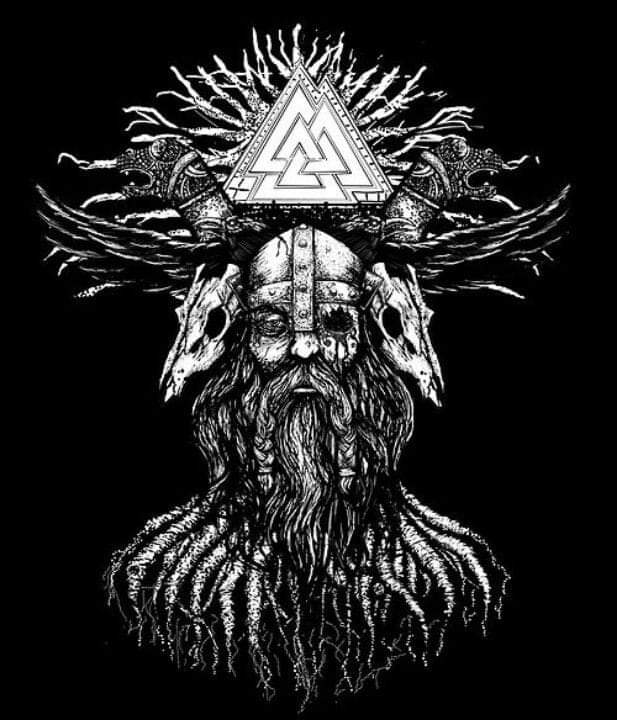 Like Father, Like Son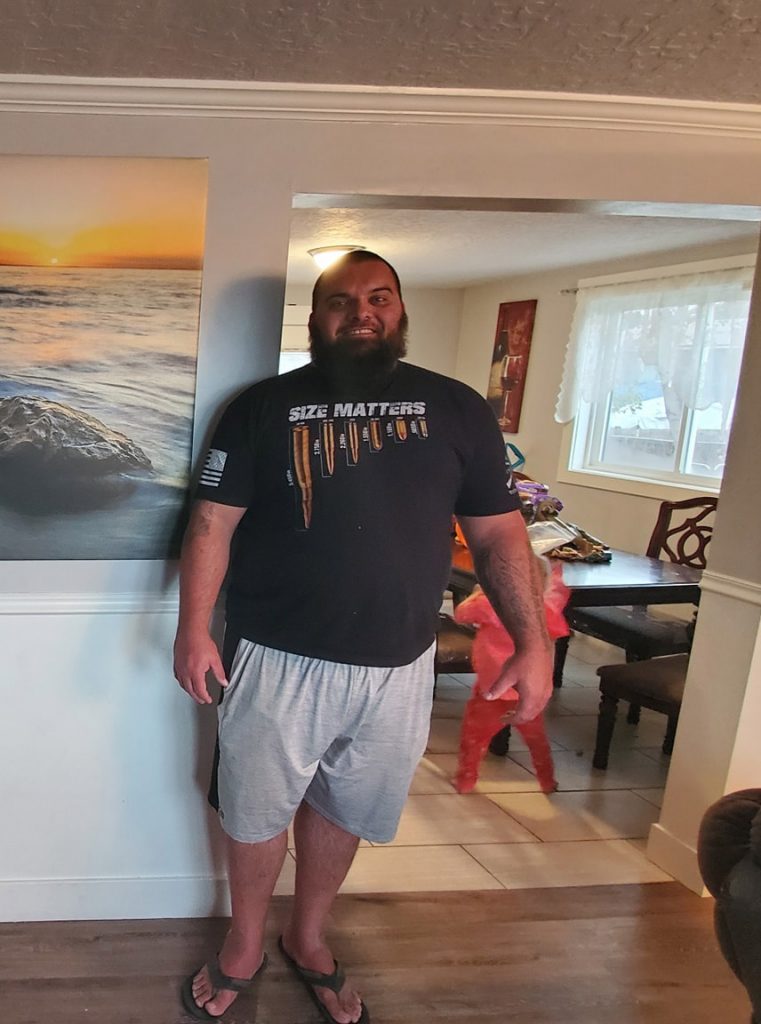 One of Scott's son's, Tyler Gudmundsen, appears to be a member of the Three Percenters, a far right-wing militia movement. Members and affiliates of the Three Percenters have attempted and committed a number of terrorist attacks, such as the bombing of a Minnesota mosque and a planned car bombing in Oklahoma City. Three Percenters also provided security for white nationalists at the 2017 'Unite the Right' rally in Virginia. Locally, Three Percenters have been performing armed patrols of Black Lives Matter protests in Colorado Springs, resulting in a number of black protesters being forced out of the march.
The liberals in Colorado Springs put white supremacist 3%ers in charge of security at today's so-called protest…

Y'all are so scared of "antifa" you'll work with white supremacists.

Scratch a liberal and a fascist bleeds. pic.twitter.com/0oCMQzbeH7

— Colorado Springs Anti-Fascists (@COSAntiFascists) June 7, 2020
Tyler laser engraves Three Percenter, pro-police, and pro-Trump symbols onto keychains, fire arms, and coins.