Update: 2/10/2022 Sciulli was a member of the Pennsylvania National Guard, not the U.S. Army, as per Huffington Post's reporting.
This report was contributed by an anonymous anti-fascist who infiltrated Patriot Front.

Andrew "AJ" Sciulli (27) lives in Bel Air, Maryland and is a member of the youth based neo-Nazi organization Patriot Front as well as a gunner in the US Army. Andrew is responsible for vandalizing a Black Lives Matter bill board in Pennsylvania with a white supremacist banner. He also follows a number of alt-right Facebook pages and has posted racist content on social media.
Andrew Sciulli is a relative newcomer to Patriot Front's NW9 (Network 9) chapter (comprised of DC, Maryland, Virginia, and West Virginia), having likely joined in 2020. He is an active participant in NW9's secret Telegram group, an informal, unregulated chat channel that exists aside the official PF Rocket Chat channels, which are heavily monitored by Thomas Rousseau and restricted by a bevy of strictly enforced rules. The unmonitored PF Telegram channels are more revelatory of members' racist, fascist, and generally loathsome personalities and beliefs.
On the NW9 Telegram chat, "The Cubefederacy" (named after a childish group inside joke), Washington DC-area PF members freely exchange racist memes, indulge in tedious Nazi irony, repeat arcane inside jokes ad nauseum, and generally constantly talk while saying very little of substance.
In late August/early September 2020, Sciulli, who uses the Telegram handle Golden Fleece (@GoldenFleece21), posted a message that he was renting a room in his home and was looking for roommates. I DMed him on Telegram to state that I had a friend looking for a place in the Bel Air area.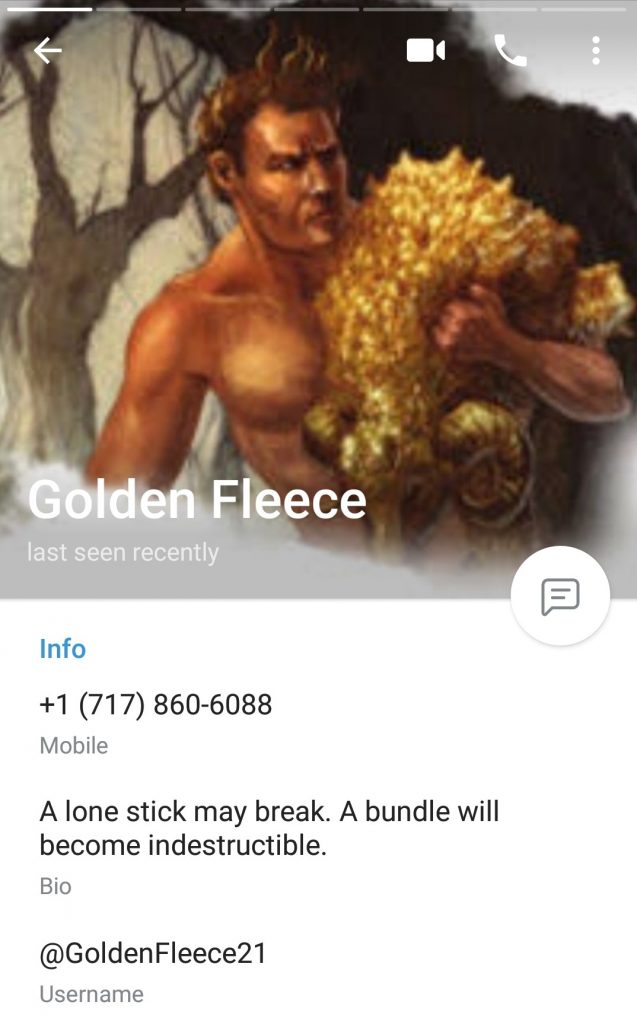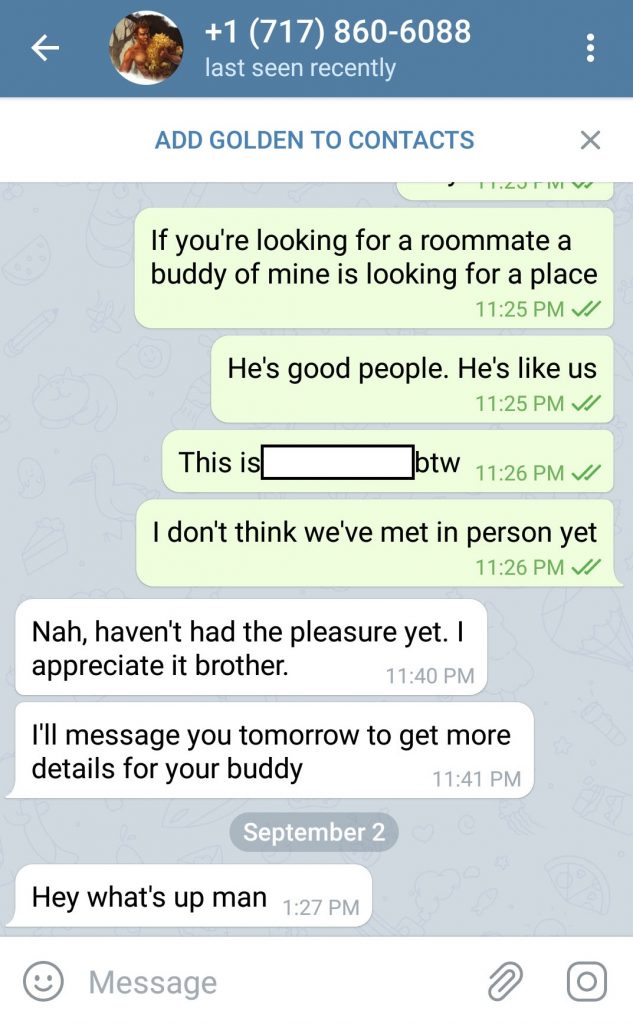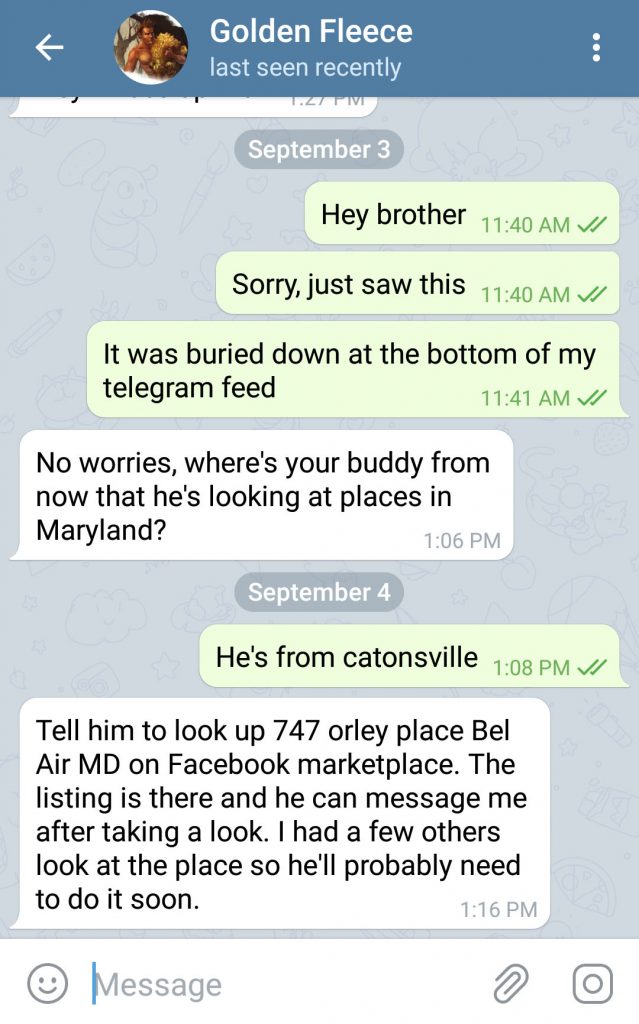 Sciulli then instructed me to look up the address 747 Orley Place (a Bel Air, MD residence) on Facebook Marketplace, where he posted his housing ad: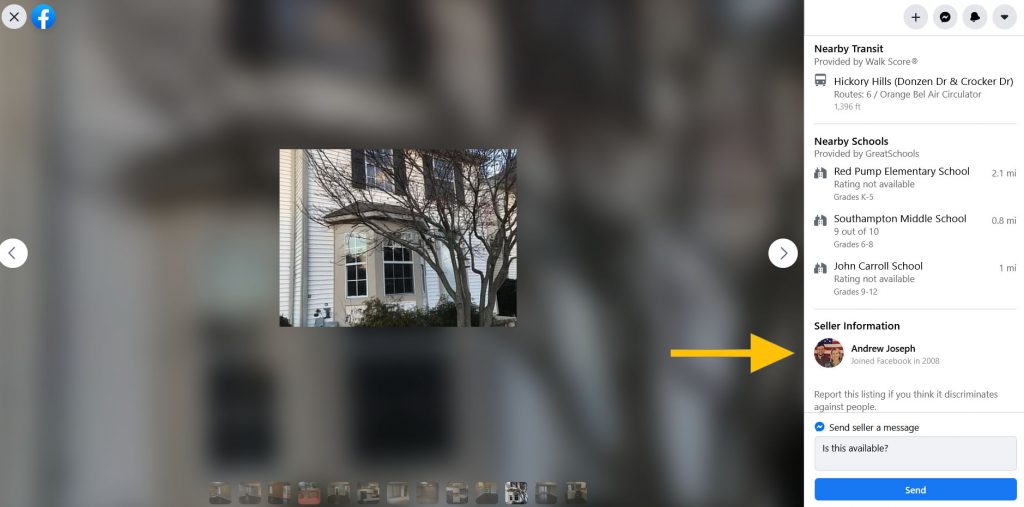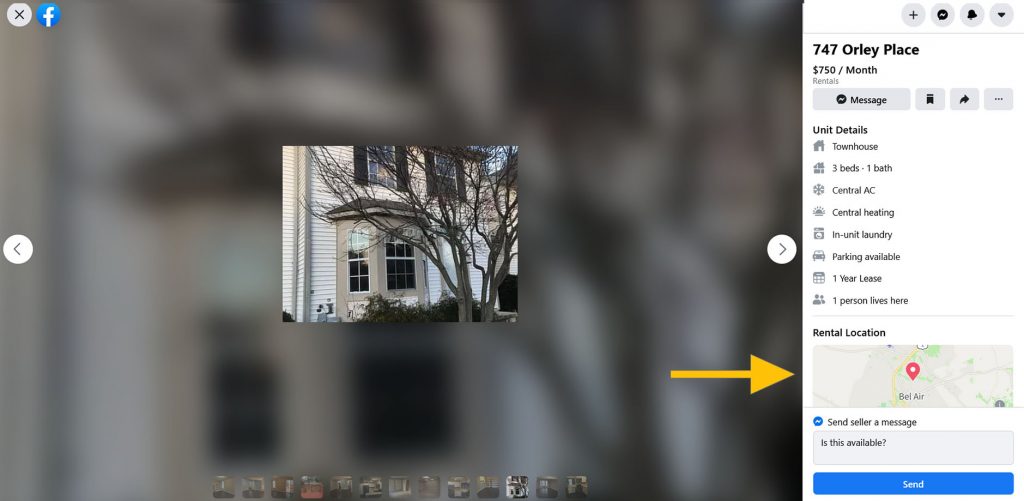 The Facebook Marketplace ad listed the address of the property as well as photographs. The seller was recorded as "Andrew Joseph."
"Andrew Joseph" is, of course, a pseudonym, and a rather lazy one. Sciulli presumably altered his name but neglected to change the Facebook permalink for his profile, which remained the name one that he used to initially sign up for Facebook: Andrew Sciulli, his real name. ("Johnson" may be his middle name as he seems to go by AJ as well as Andrew.)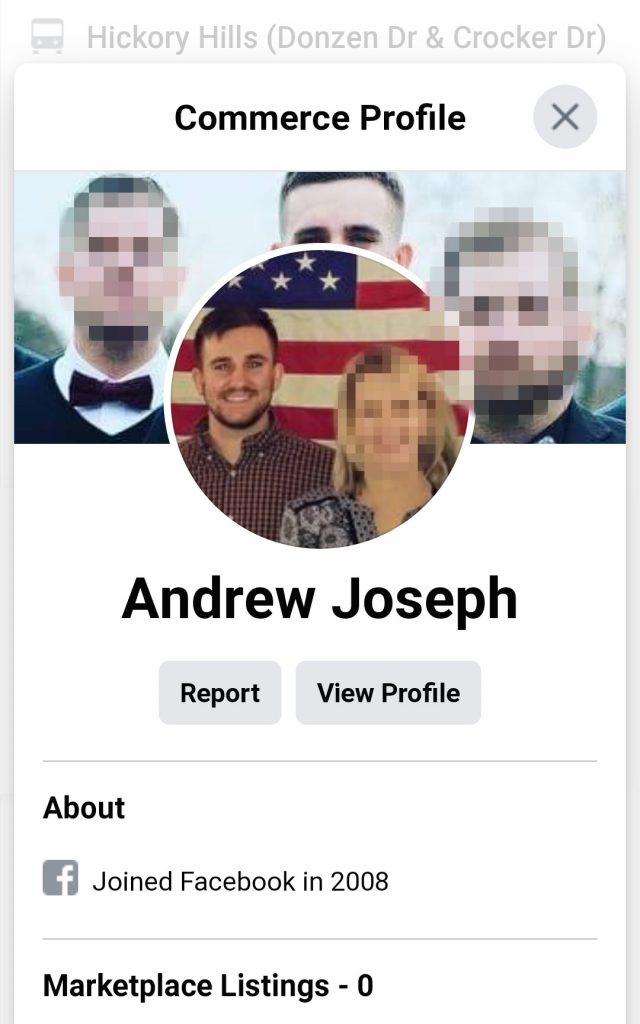 On Facebook, Andrew likes a number of alt-right and neo-Nazi pages like How the West Dies II: Kali Yuga, Neighborhood Nationalist, and Stone Toss.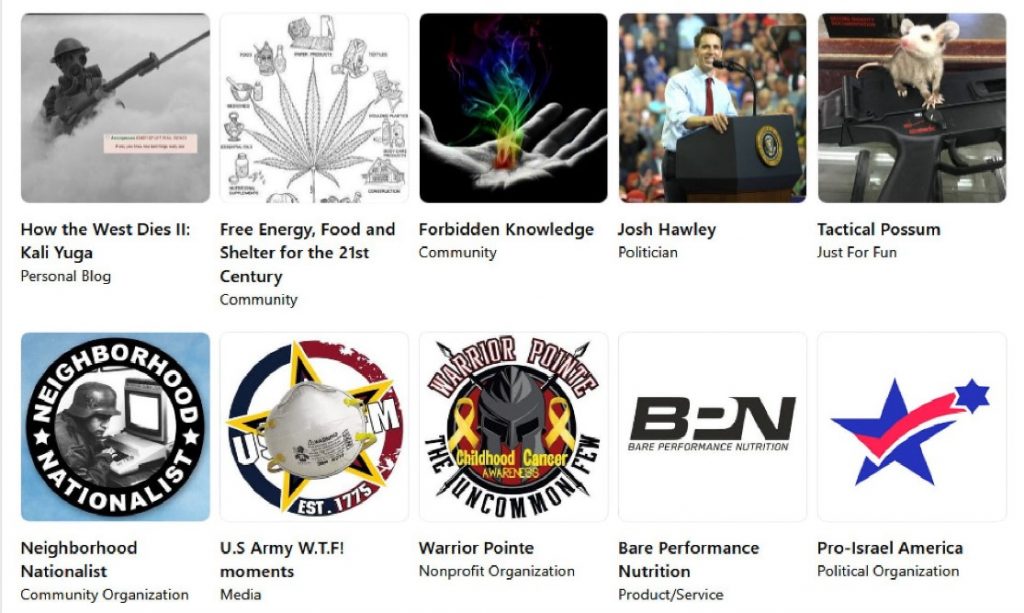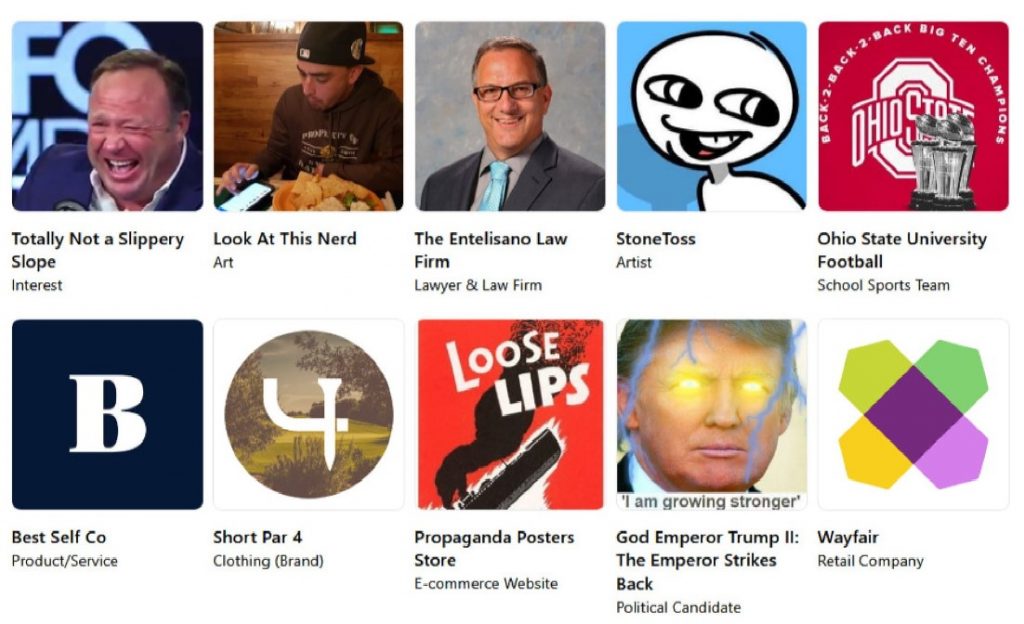 From there, it was easy to piece together a portrait of his family life in Maryland.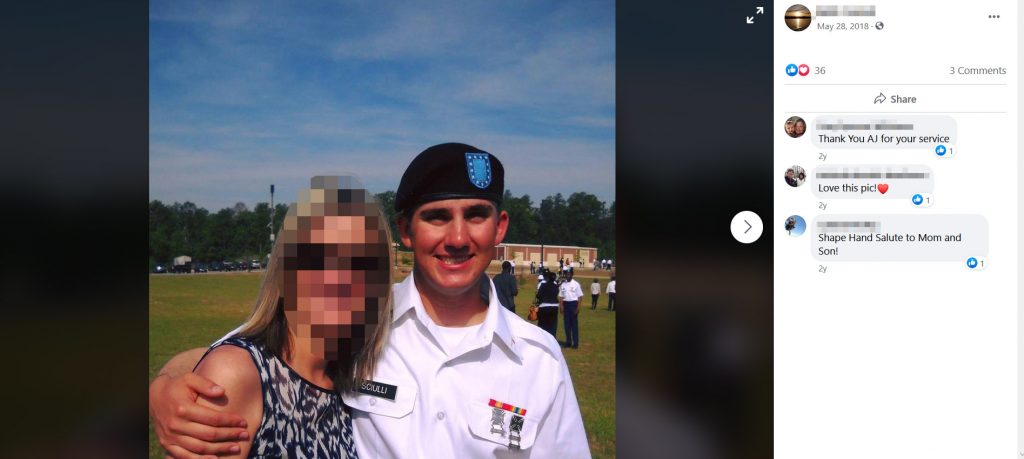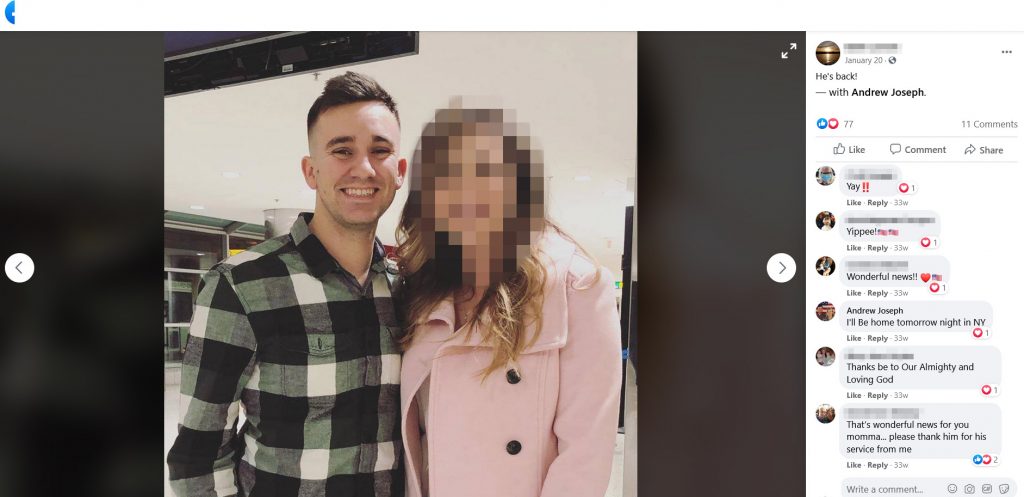 The photos depicting Sciulli in uniform and the posts in which a Facebook friend "thanks him for his service" corroborate Sciulli's communications in the Telegram chat, in which he implies he is active duty military. On Sept. 11, 2020, he stated "Me and William are just known as the fascist guys at my unit. Nobody gives a shit" – which, if true, says a lot about the military's dedication to purging Nazis from its ranks.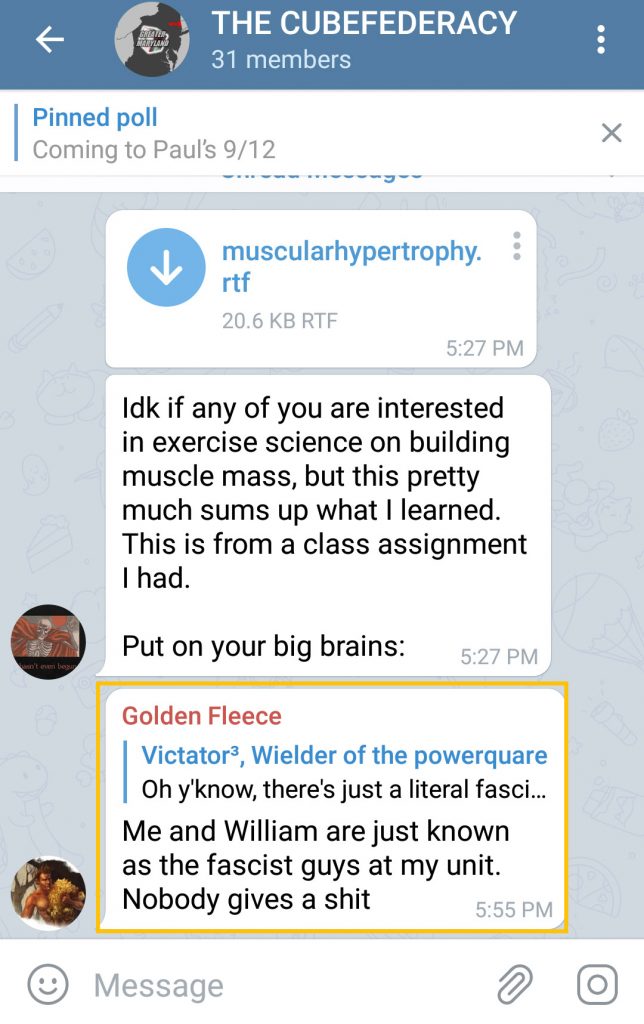 On Instagram, Andrew confirms that he is in the Army and that he is indeed a racist.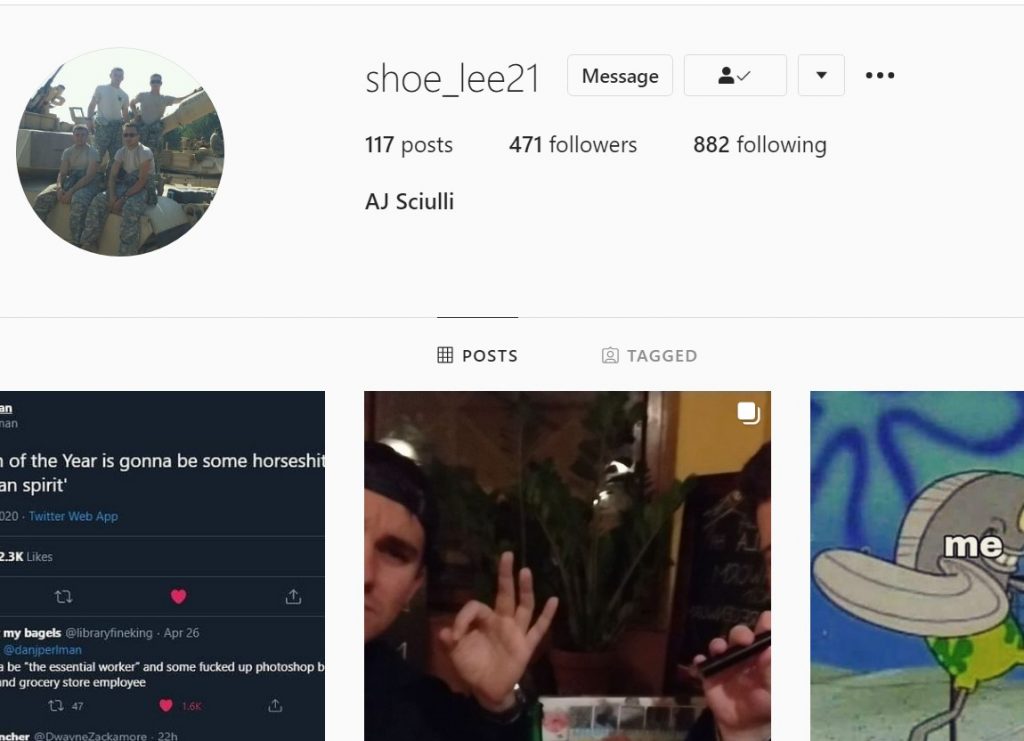 Here is Andrew posting a photo from his trip to the Wolf's Lair Nazi museum, which he describes as "sacred ground." AJ's shirt reads "Revolt Against The Modern World", which is the title of a book by Italian fascist Julius Evola, an influential thinker within Patriot Front and the broader alt-right.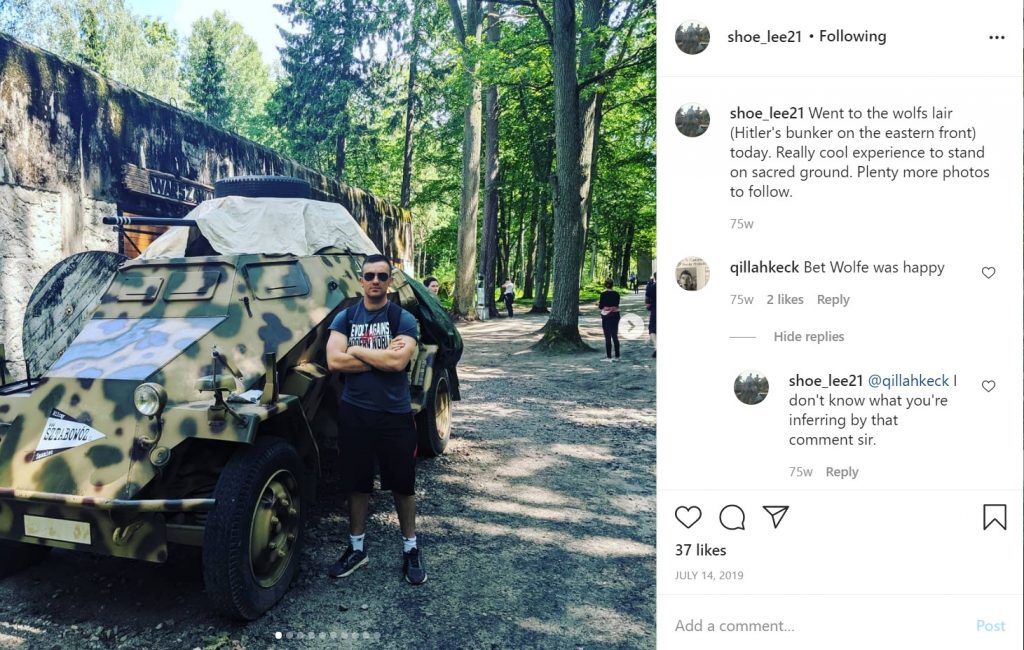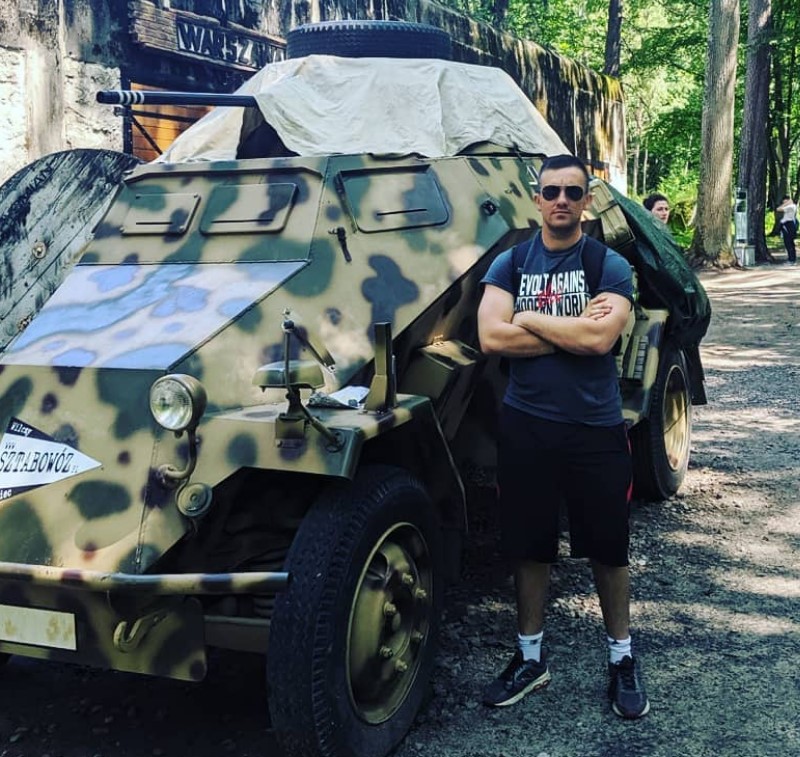 Unsurprisingly, Andrew has a post on his Instagram about executing an Indigenous person,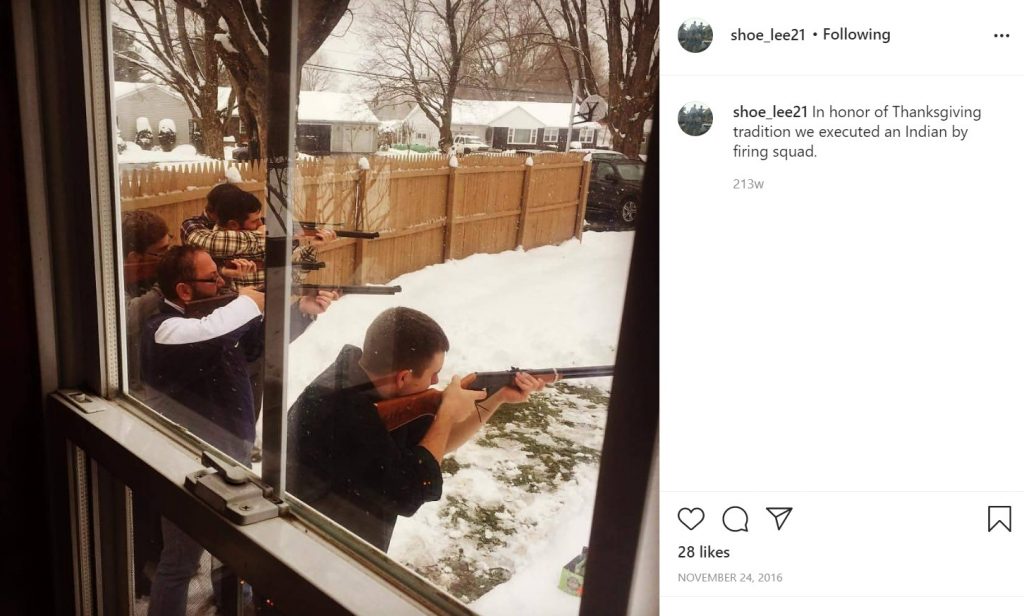 Andrew's Instagram also features many photos of Andrew in and around US Army tanks.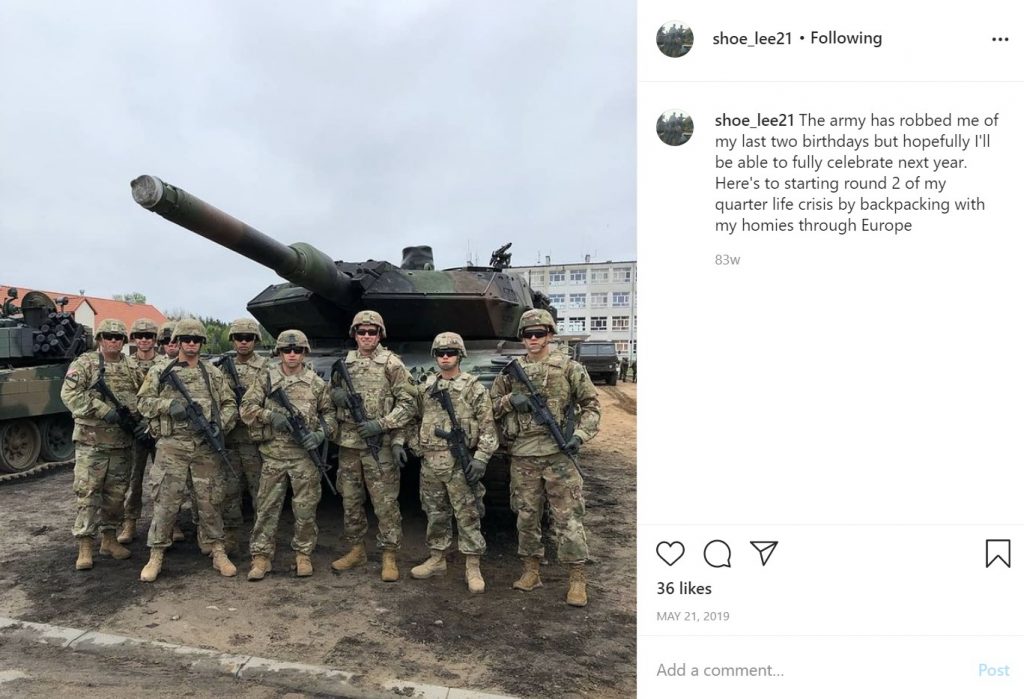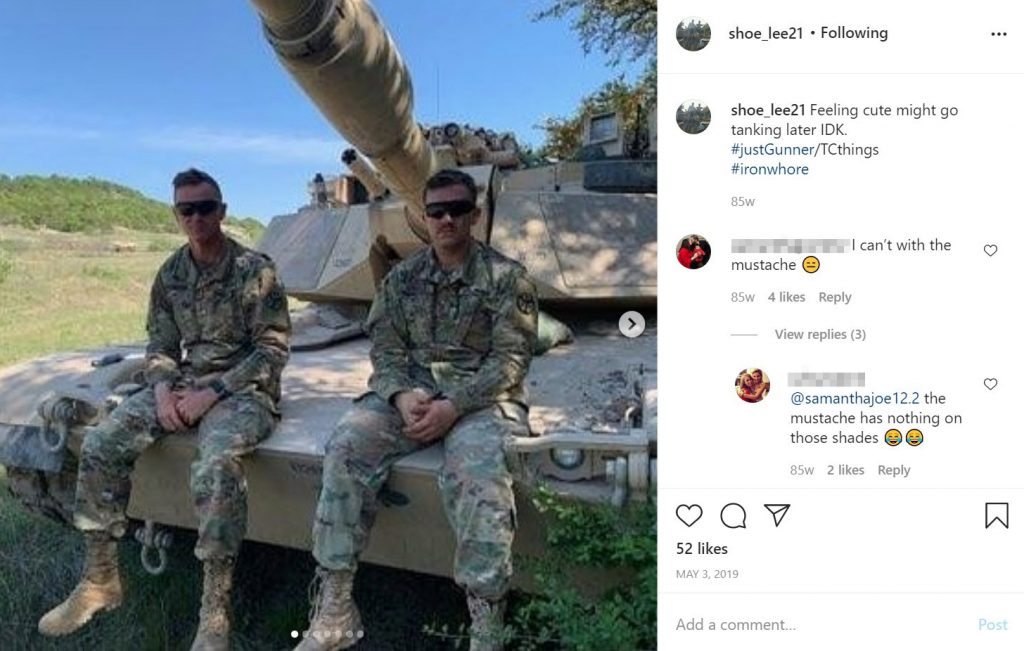 Sciulli, by his own admission, had a critical role in a high-profile, and likely illegal, PF action in which a Black Lives Matter billboard in Pennsylvania was covered by a PF banner.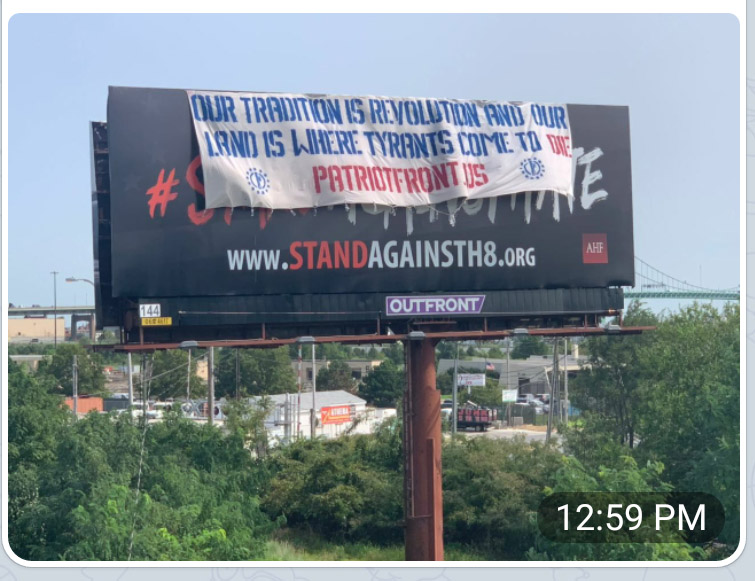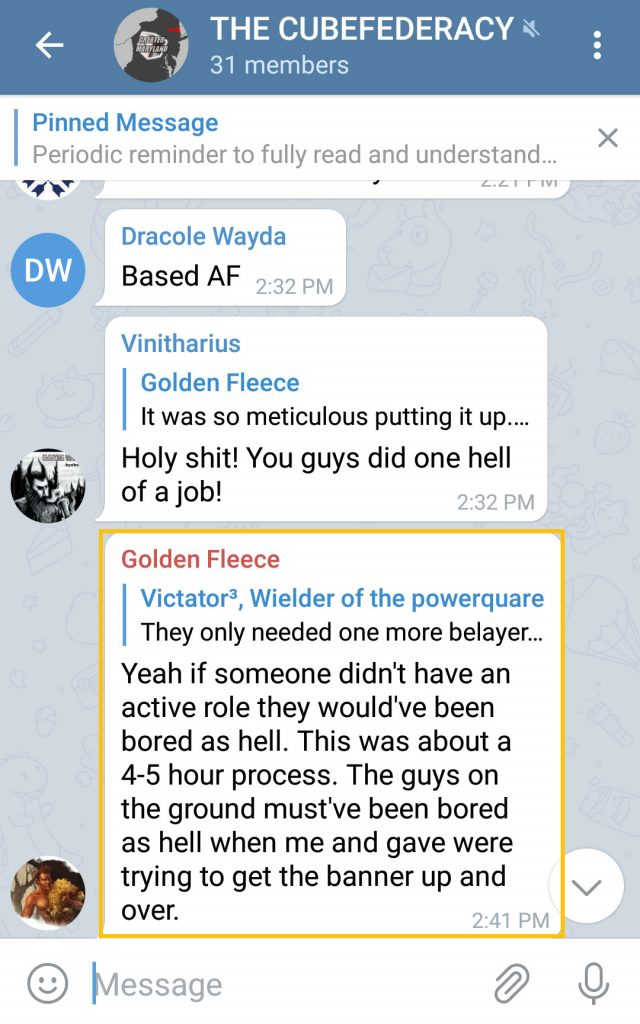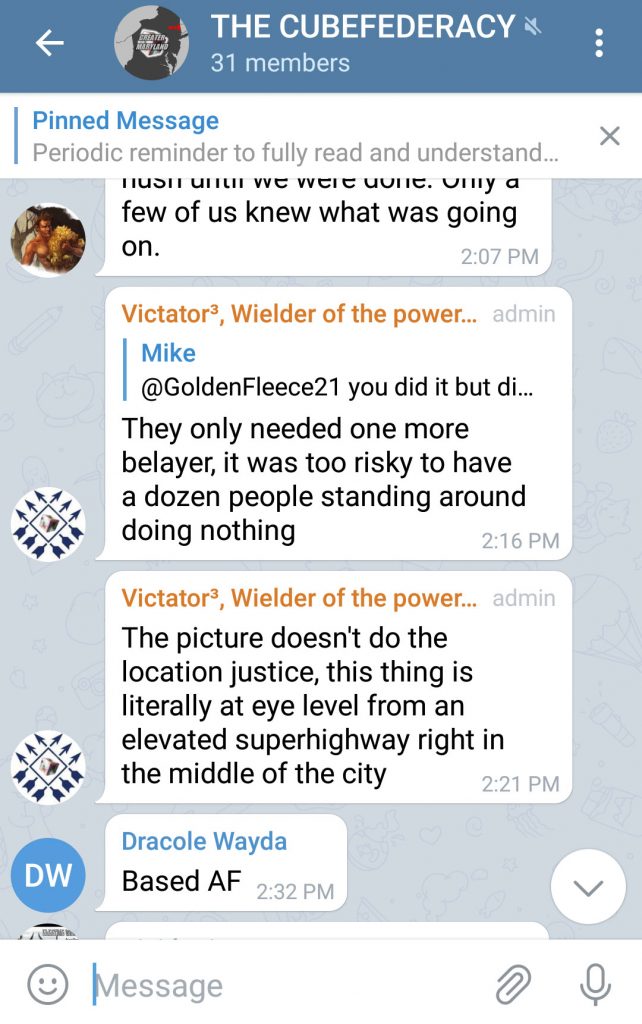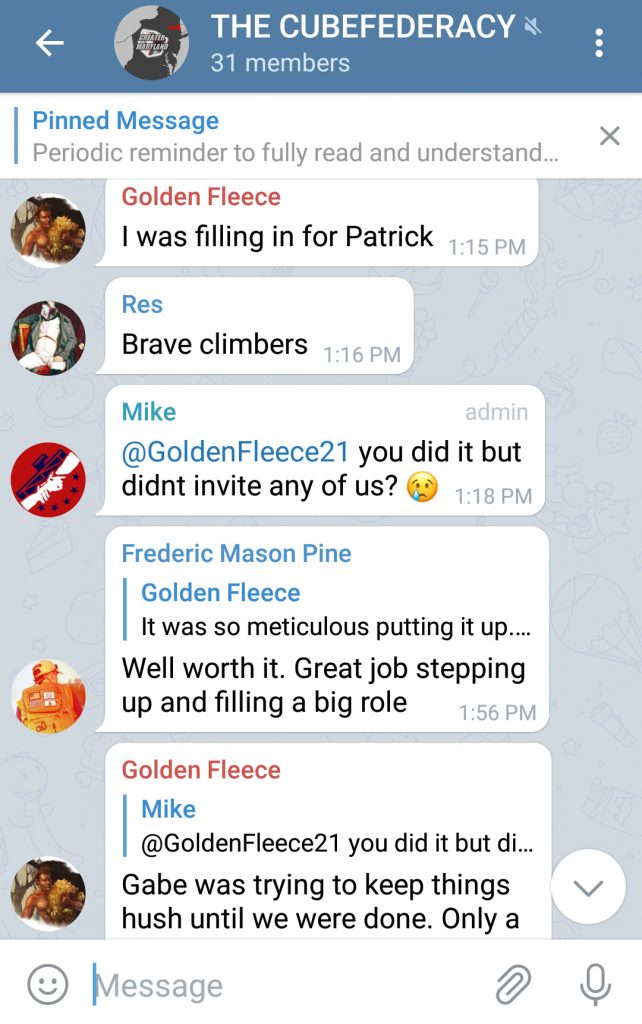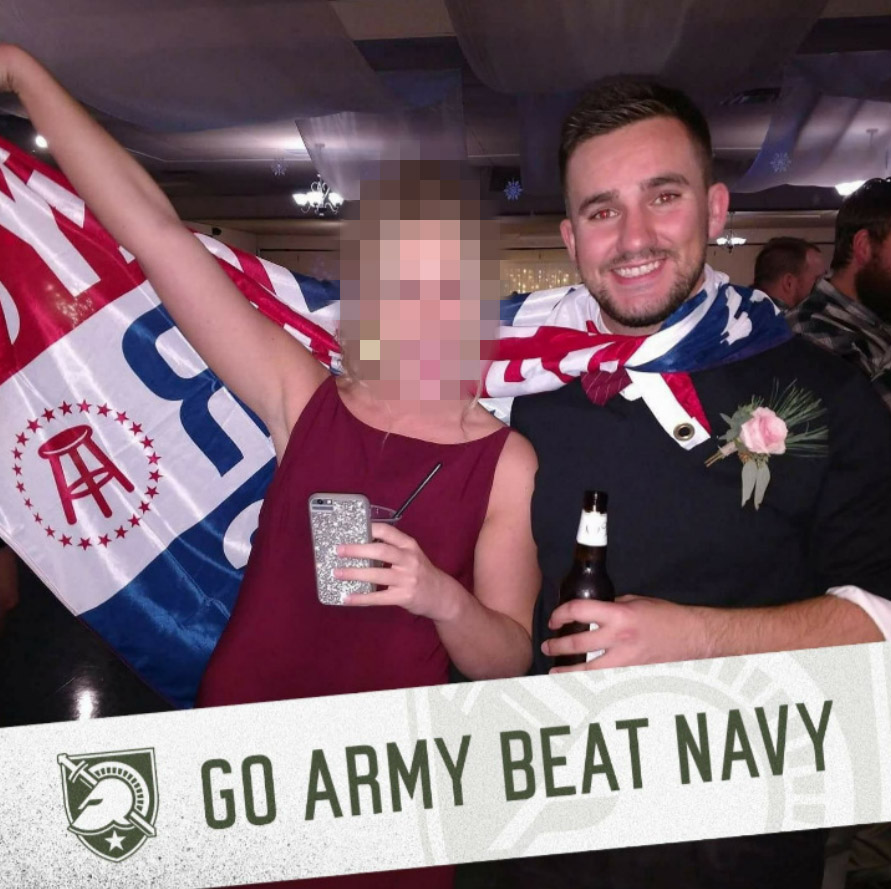 Andrew "AJ" Sciulli is just one more Patriot Front and US military member exposed by anti-fascists across the country. No matter how good their operational security is, we will find them, expose them, and out organize them.