Samantha Humphries, 34, is a frequent member of far-right and openly fascist demonstrations, groups, and coalitions such as the Proud Boys, Anonymous Denver, Defend Denver, and the Goyim Defense League. Samantha works at Brown's Greenhouse in Arvada and uses the alias Mikayla Tȟóksape in public. Samantha has attended a number of Stop The Steal protests in Washington DC, including the most recent on January 6th where the United States Capitol building was stormed.
UPDATE: 2/28/2022
Samantha is now living on a boat with her flat-earther white rapper boyfriend in Stuart, Florida.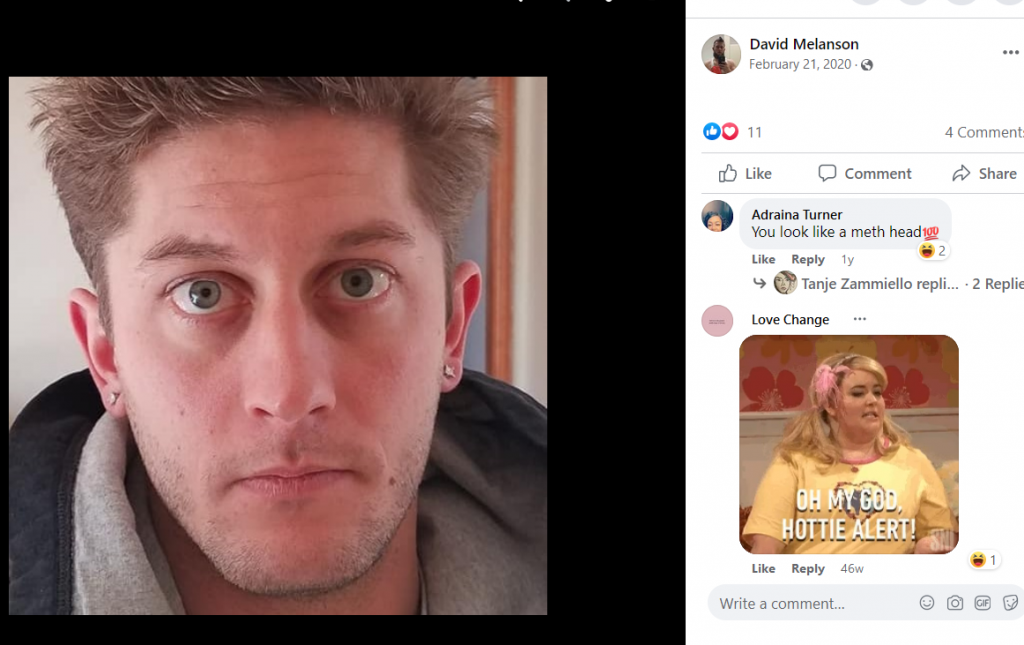 Capitol Siege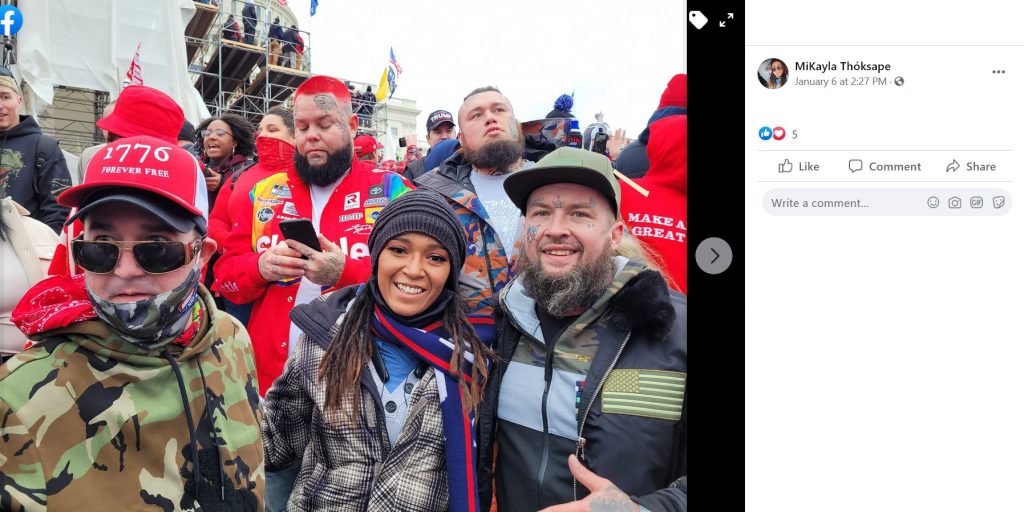 On January 6th, Samantha Humphries posted several photos and videos to her Facebook from the Washington DC Trump Rally as it turned into a siege of the Capitol Building. It does not appear that Samantha entered the building, though she was certainly part of the crowd that pushed up to the Capitol that provided support for the people who did break in. Below is one of several videos Samantha posted to her Facebook on January 6th:
Samantha even got close to the infamous Q Shaman (Jake Angeli), who is now facing federal charges for breaking into the Capitol Building. After the riot, Samantha took to Facebook to defend Jake from accusations that he is an Antifa agent-provocateur.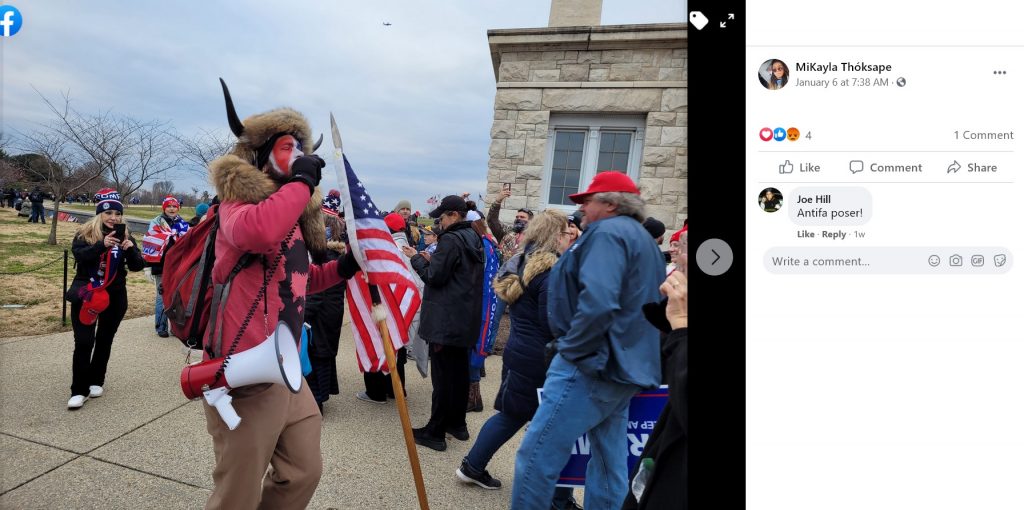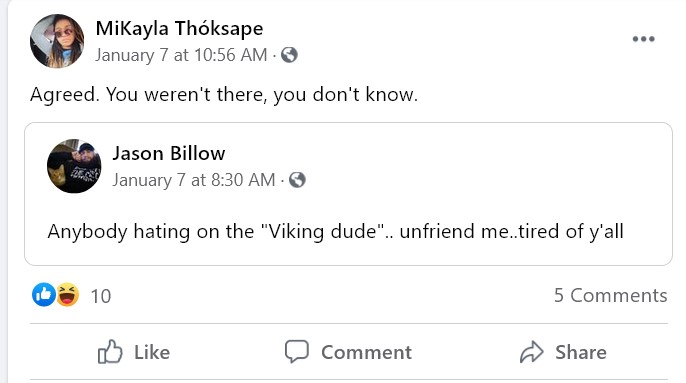 The comment section of Samantha's siege live streams are unsurprisingly toxic. Vincent Bertinelli, a neo-Nazi living in Aurora who Samantha knows well, stopped by to leave anti-Semitic comments: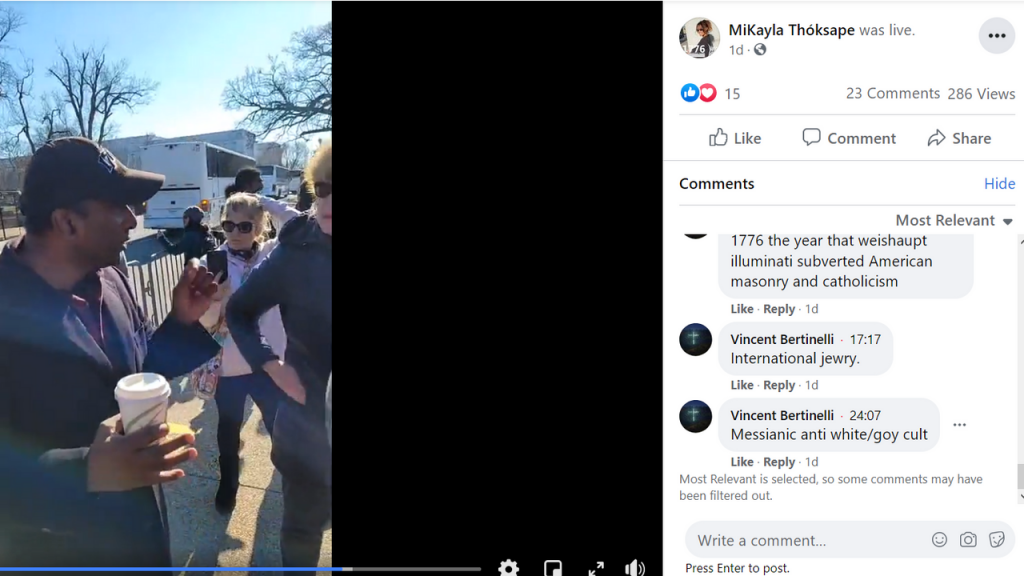 Vincent is a core member of the neo-Nazi group the Goyim Defense League and is a longtime associate of Samantha Humphries. The two regularly share space at far-right protests.
Samantha's Nazi Ties
Here is Samantha at an anti-LGBTQIA+ protest outside of Mile High Comics on August 25, 2019. Pictured next to her is Vincent Bertinelli, and United Skinhead Nation member Lucas Martin.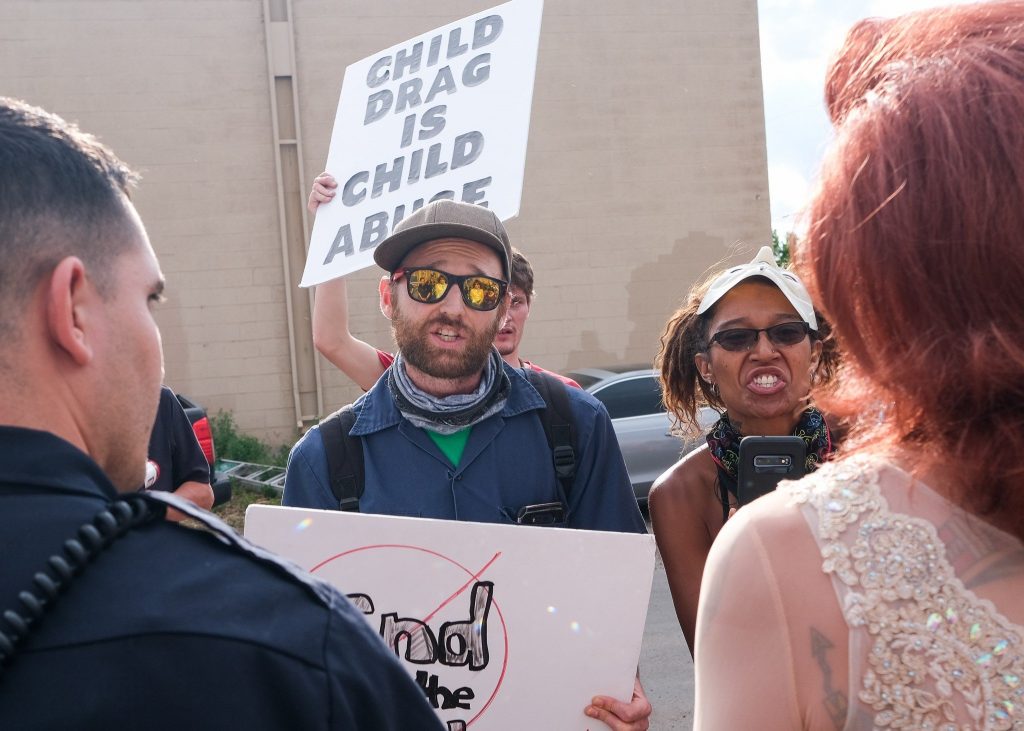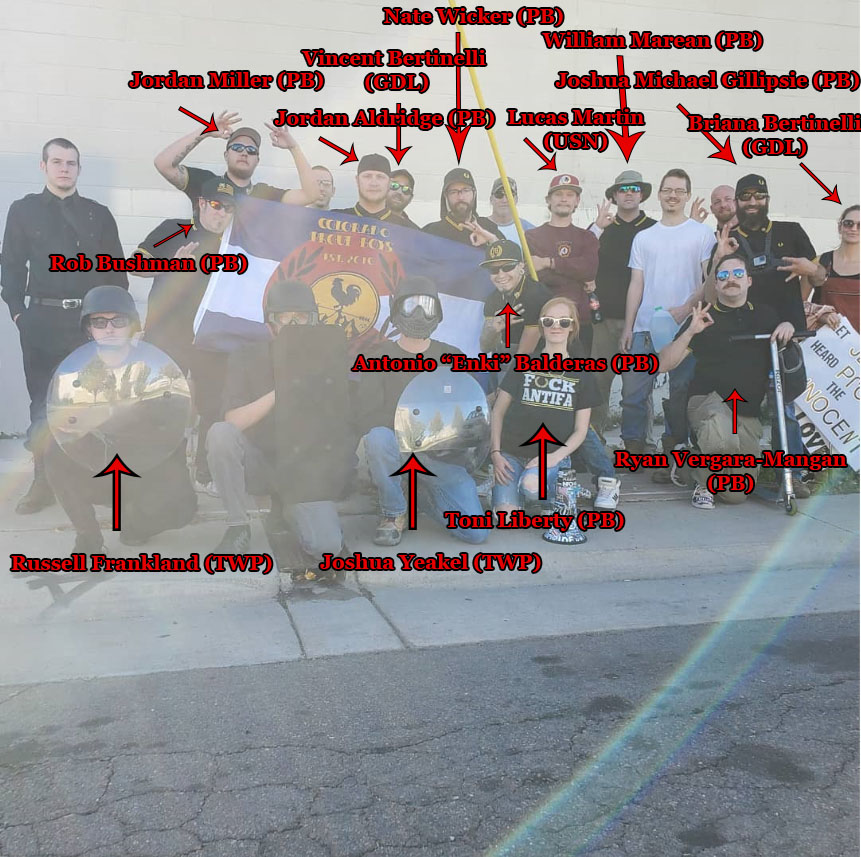 Samantha posted a flyer on her Facebook promoting this event the day of: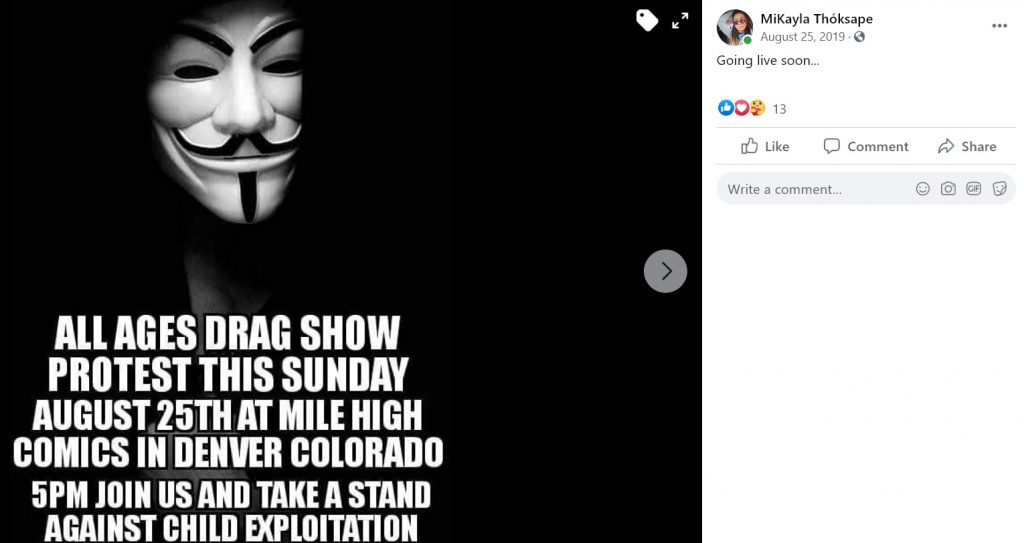 An alternate version of the flyer was shared three days prior by Steve Hildebran, a neo-Nazi in Colorado Springs who is an associate of Samantha's and one of the organizers of the Mile High Comics protest: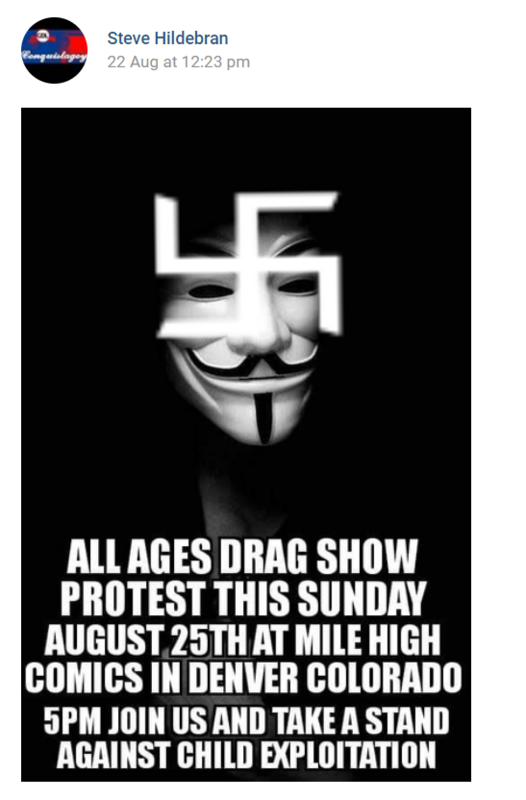 Here is Samantha with Steve Hildebran at an anti-vax and anti-abortion protest in March of 2019: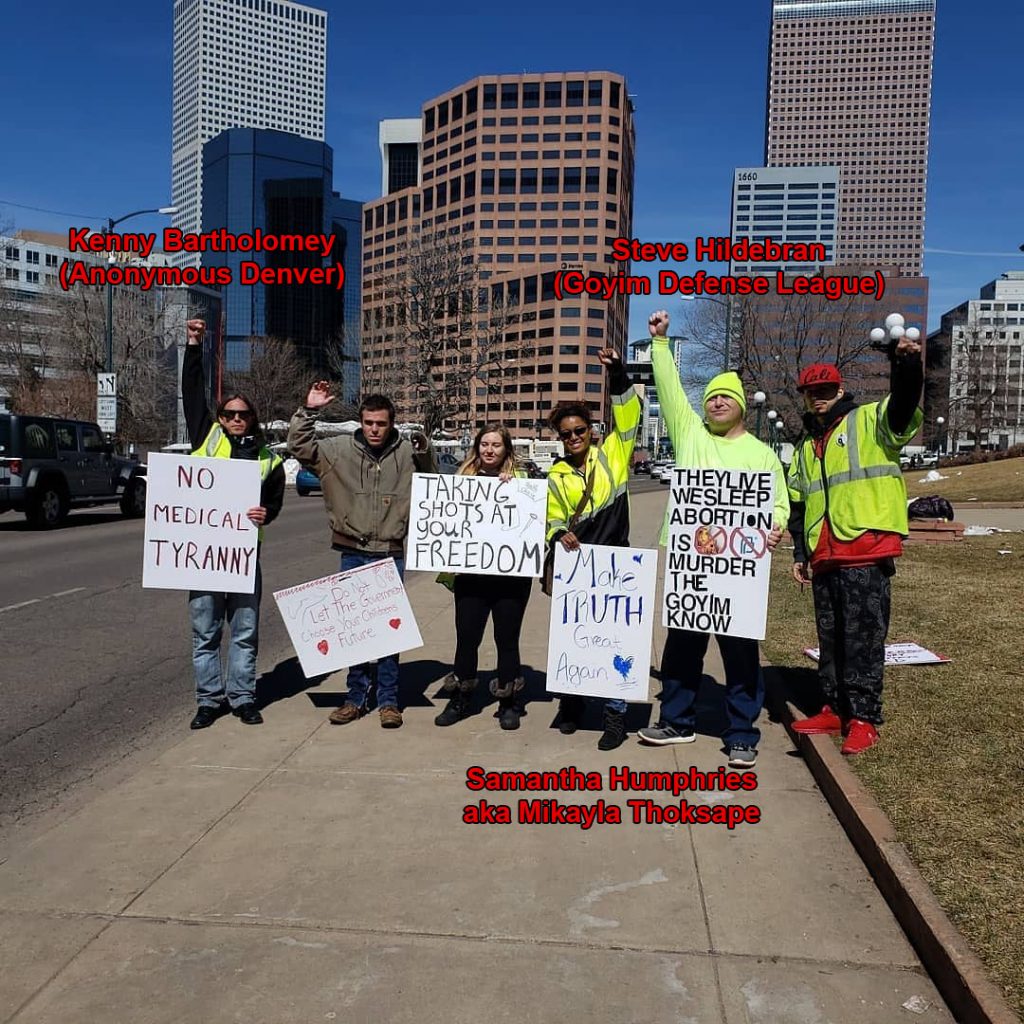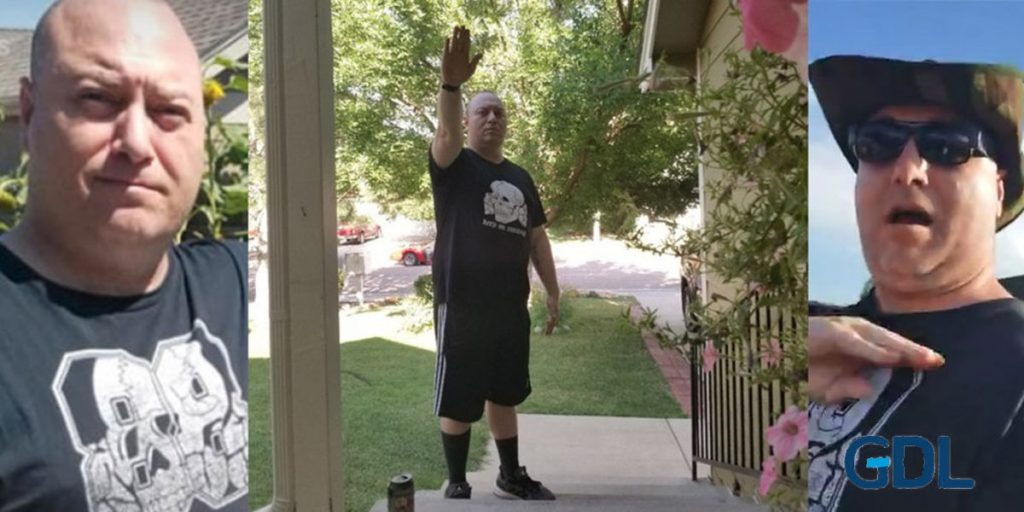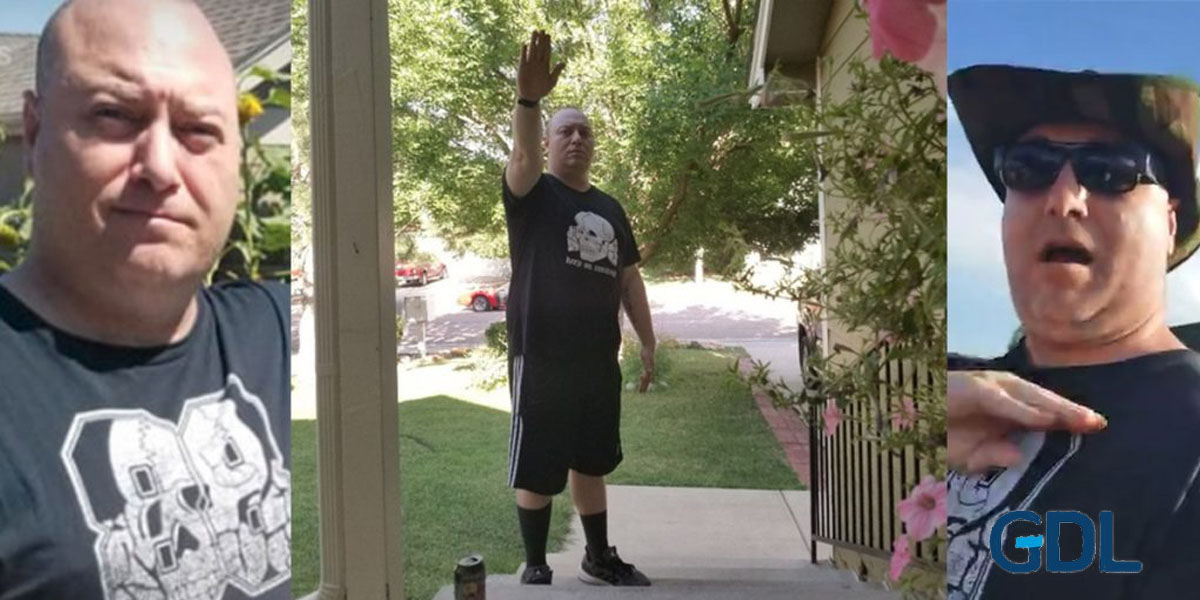 Samantha likes the Goyim Defense League so much she even bought one of their shirts. This one in particular features a Star of David and suggests that all recent major mass shootings are actually Jewish hoaxes.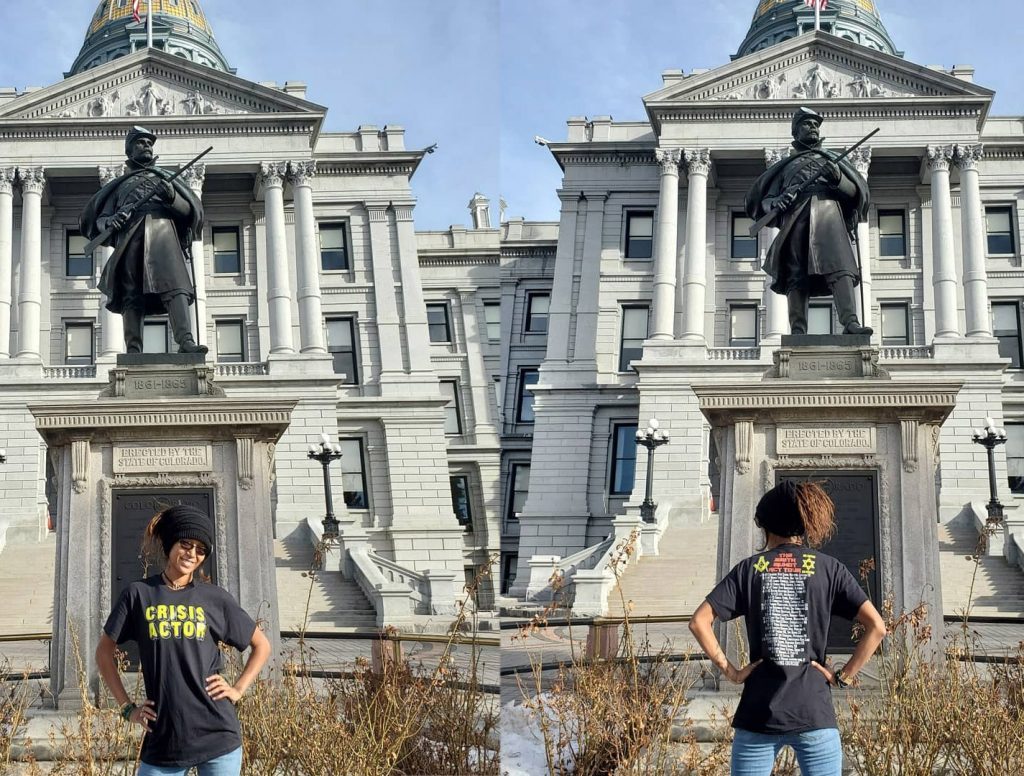 The Goyim Defense League wore these same "Crisis Actor" shirts on the 2019 "Colorado Name The Nose" tour in which they drive around Colorado in a van covered in anti-Semitic hate speech, harassed Jewish people, and handed out Holocaust denial flyers.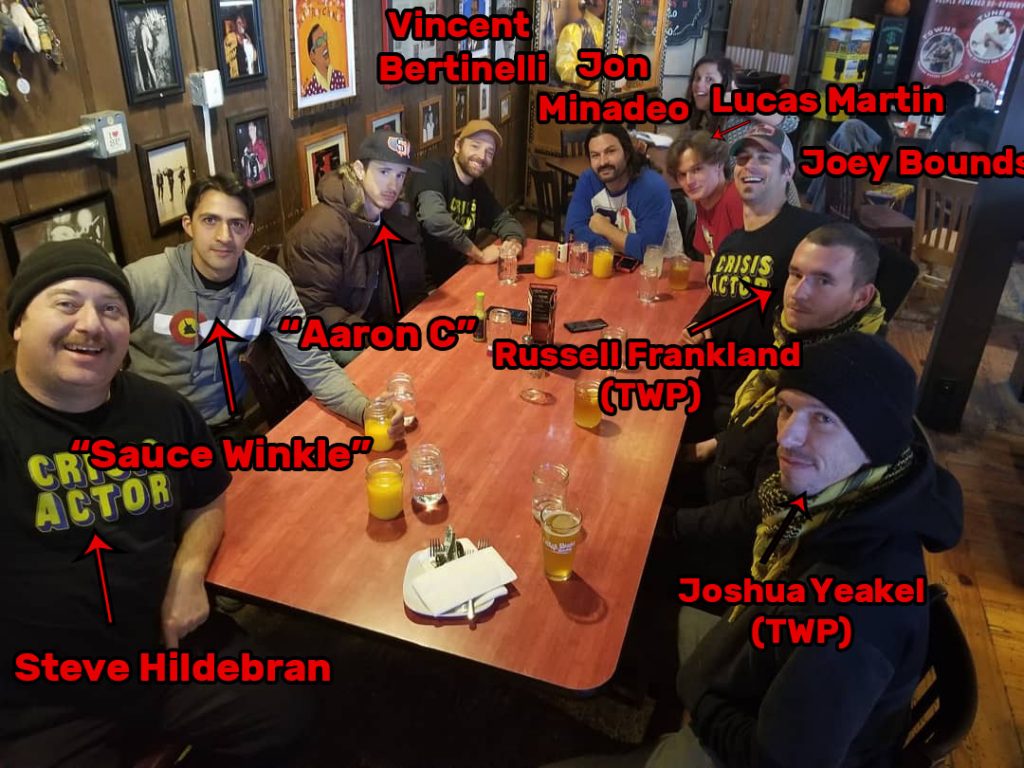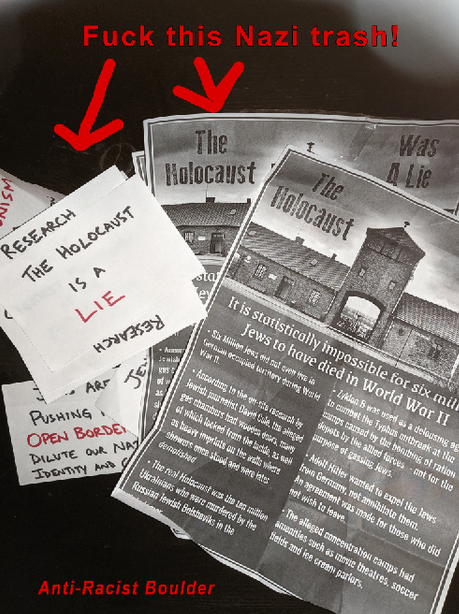 Samantha also has ties to Defend Denver (formerly known as Colorado Traditionalist Worker Party (TWP)), has actively promoted the group on social media, and stood shoulder to shoulder with them at anti-LGBTQIA+ protests.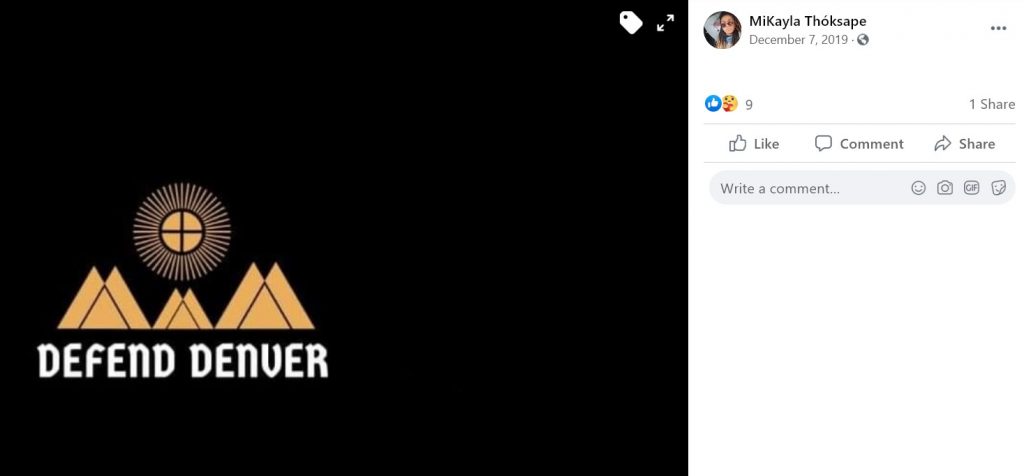 Samantha took some very helpful group photos at the September 29th, 2019 Mile High Comics protest. This was a confluence of Proud Boys, Anonymous Denver, and Goyim Defense League members.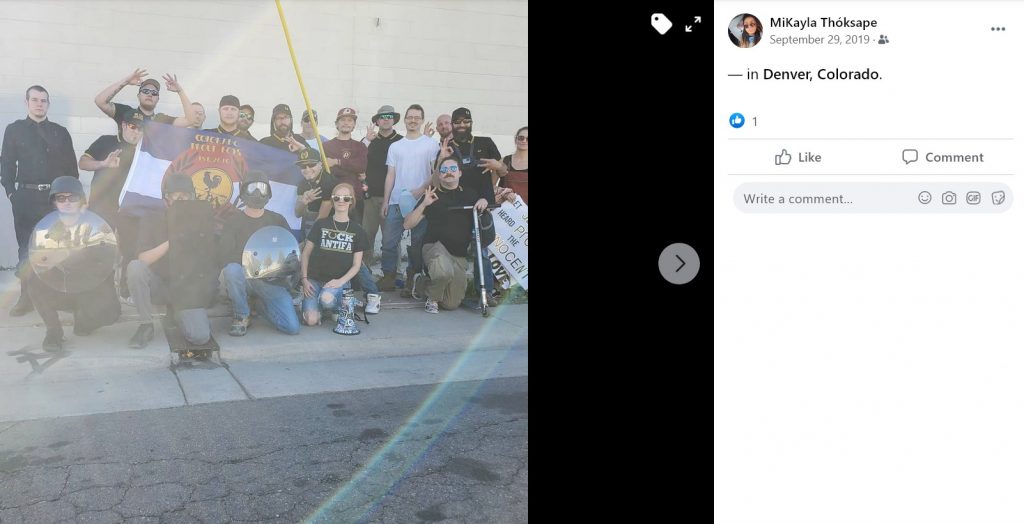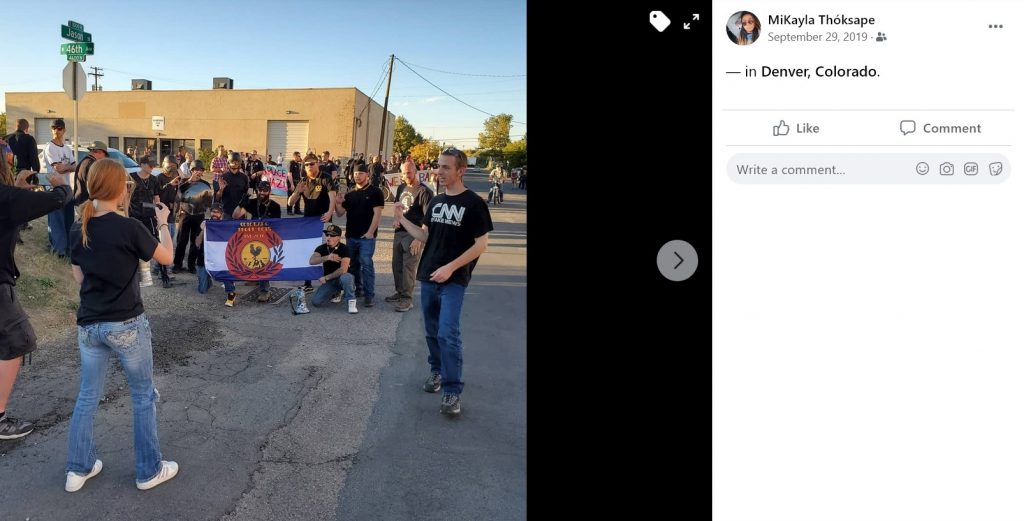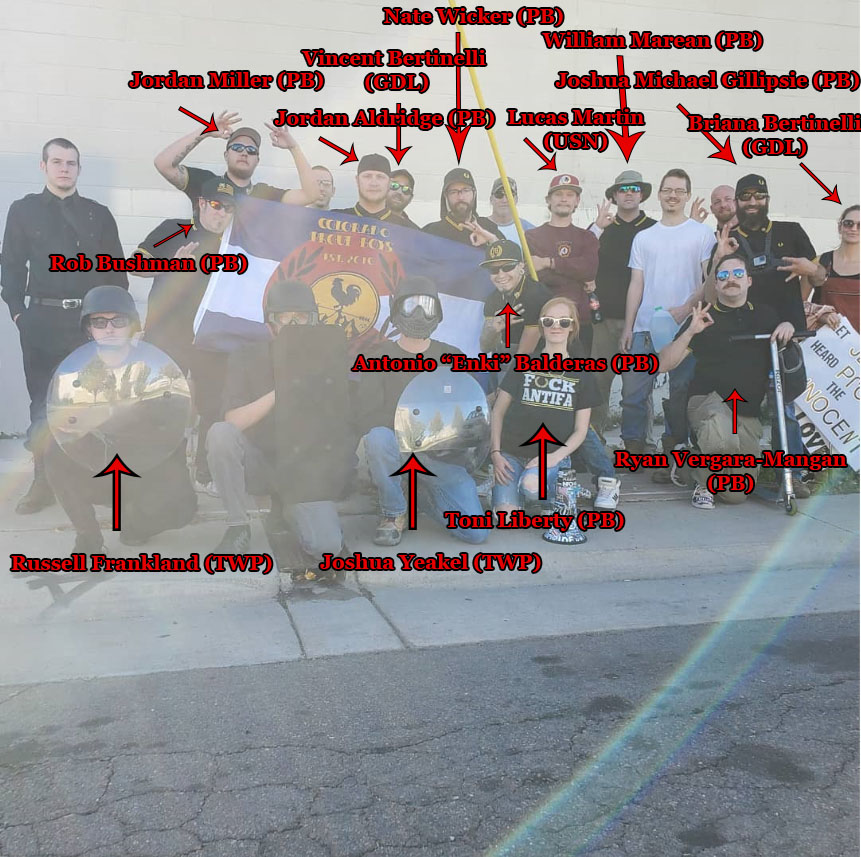 And of course, like virtually every fascist in Colorado, Samantha is close with Colorado Proud Boy Louie Huey. Here is a selfie Samantha posted with Denver Proud Boys Louie Huey, Antonio "Enki" Balderas, and Joshua Gillespie as they counter-protested one of the first Denver marches in response to the murder of George Floyd.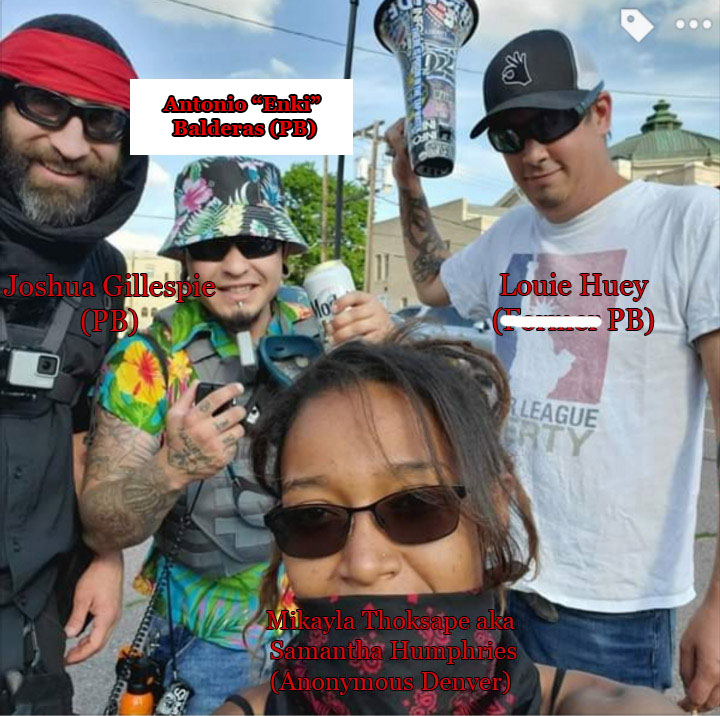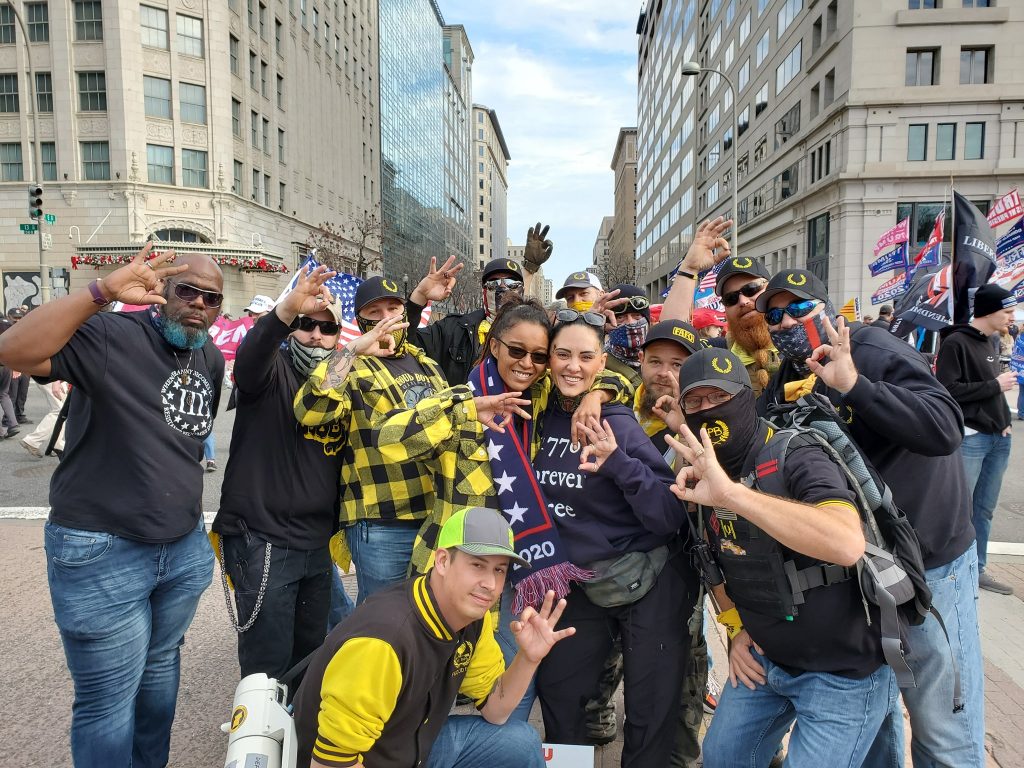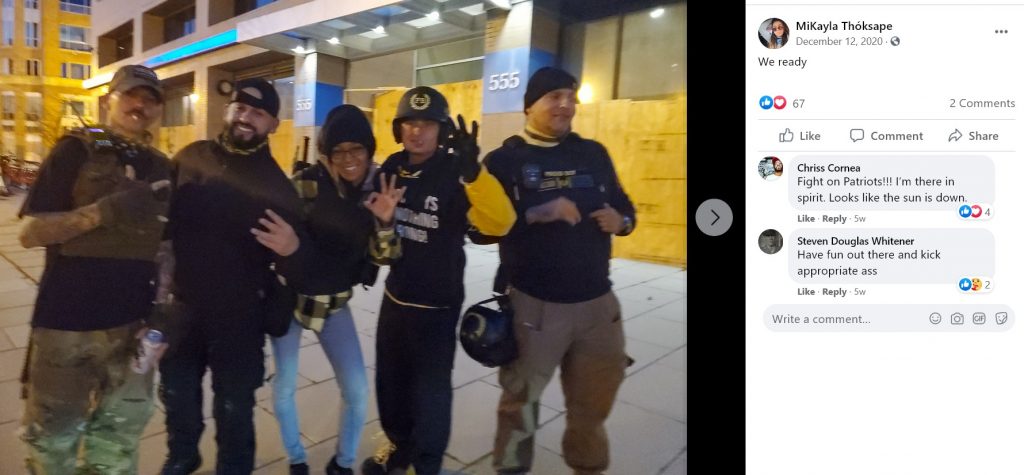 Samantha bounces around from fascist clique to fascist clique and the Proud Boys are her nest. She appears to have been ousted from the Defend Denver milieu during beef with the Proud Boys, which resulted in Defend Denver linking to an article about her arrest for a shooting, thus revealed her name.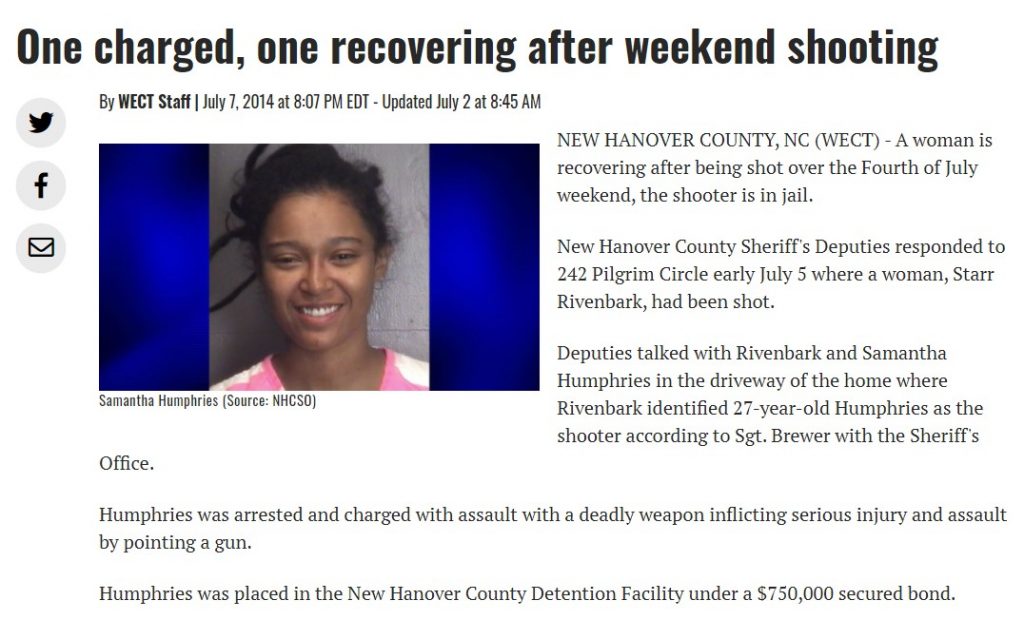 Personal Views
While Samantha may know just about every neo-Nazi in the Denver area, that doesn't mean she shares those views, right? Uh, well…
In the comments of an online video, Samantha alludes to a conspiracy theory that "men in small hats" (Jewish people wearing yamakas) are leveraging the "lgbtq movement" to sexually assault children.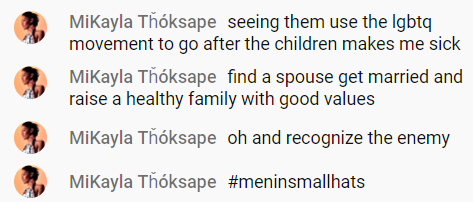 She has also peddled the unfounded anti-Semitic conspiracy theory that Jews control the media.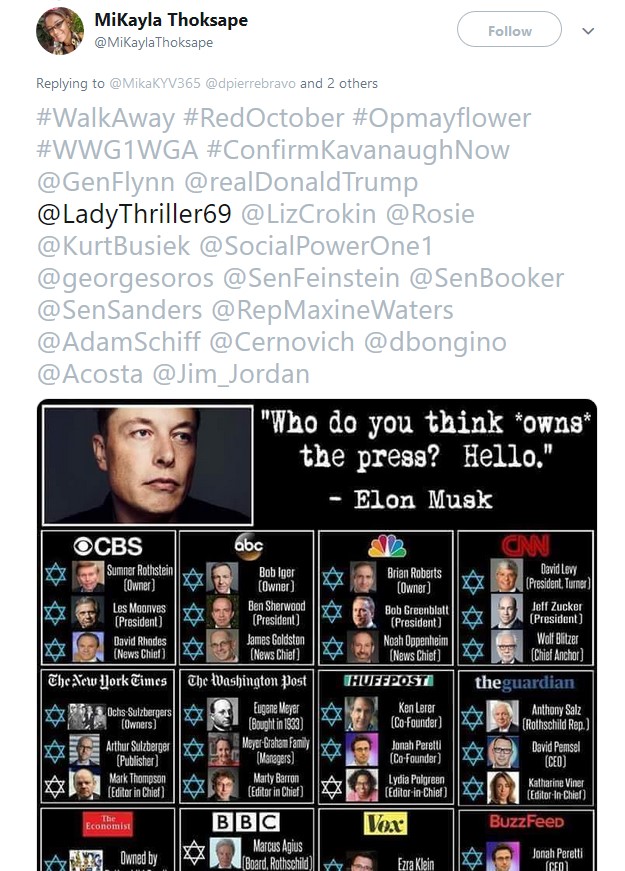 Lately Samantha has been promoting Fox News-tier anti-Immigrant racism: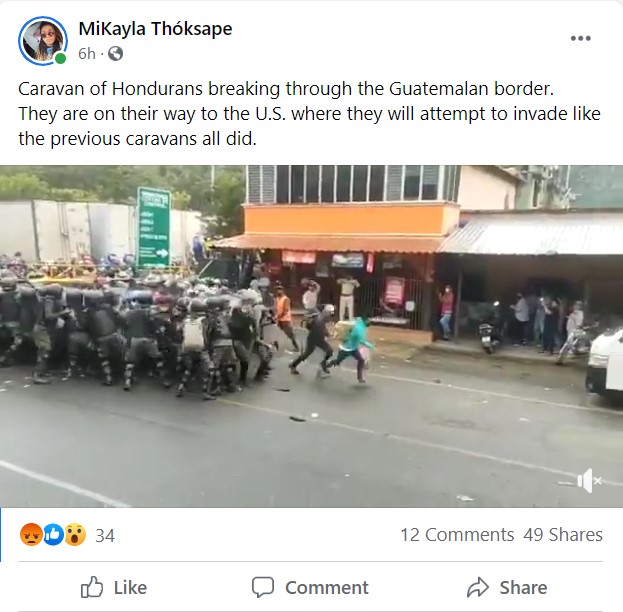 Samantha very closely identified with Anonymous Denver there is a good chance she managed their Facebook page, which promoted anti-Semitic and homophobic messages to their followers: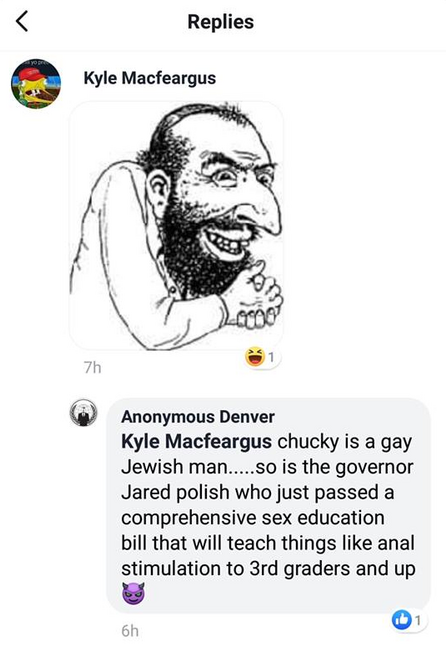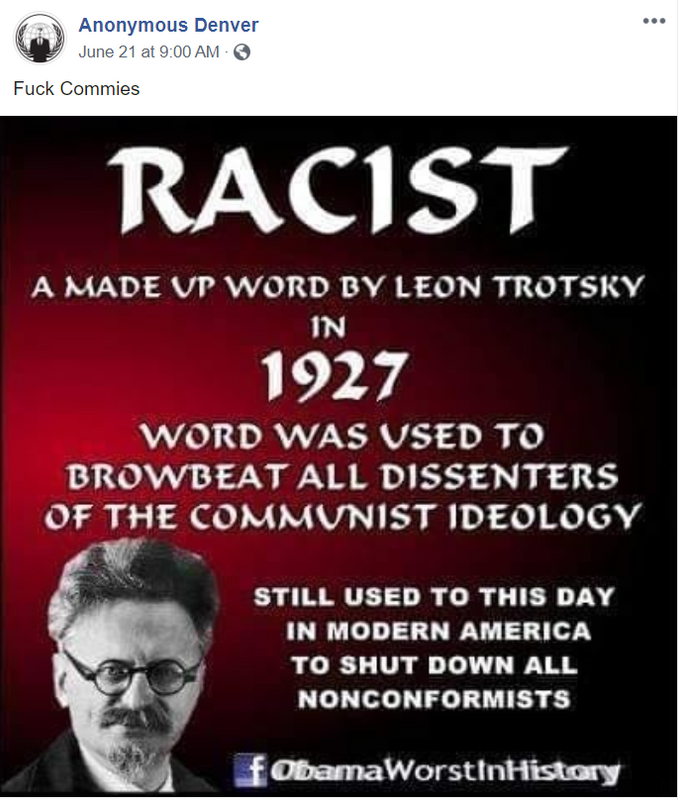 Conclusion
Despite being an Indigenous woman, Samantha Humphries is one of the most active fascist organizers in the Denver metro area. She is connected to everyone from the (former) Traditionalist Worker Party, to MAGA Patriots, to Flat Earth Nazis, to the Proud Boys. Samantha is proof that the Conspiracy Theory rabbit-hole always leads to fascism when you go down it deep enough.
Action Items
1. Contact Brown's Greenhouse and politely let them know they are employing a fascist organizer.
303.424.8536
info@brownsgreenhouse.com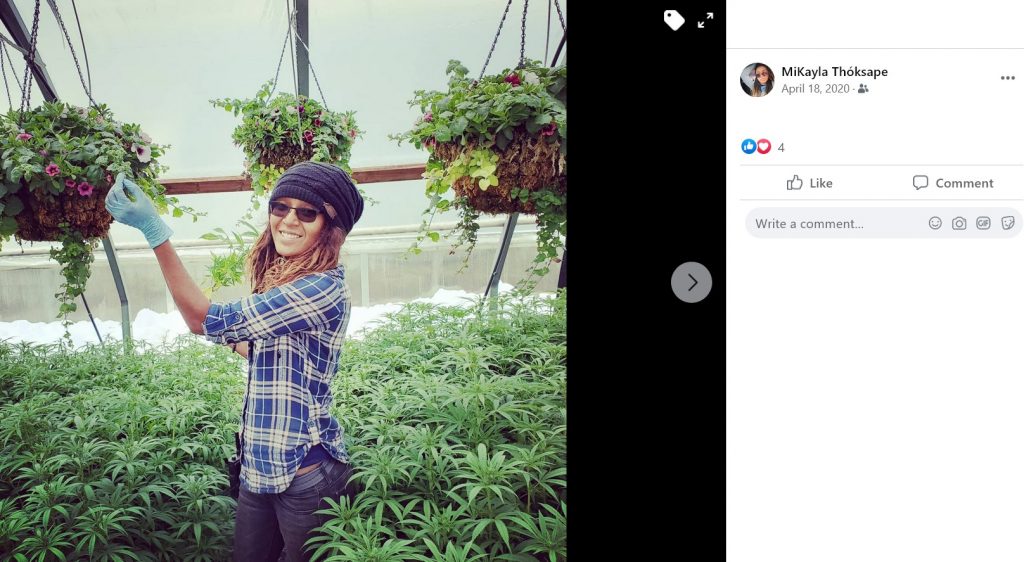 2. Whoever tagged Samantha's dumpster in June, pat yourself on the back!
Hit us up with her address: cospringsantifa@protonmail.com