Shane Reeves is a neo-Nazi member of the hate group the Proud Boys, likely living in Louisville, Colorado & working as a mover. Reeves took part in the deadly Charlottesville white nationalist rally in 2017 that resulted in the death of Heather Heyer. Shane is formerly associated with the Colorado III%ers and the Fraternal Order of Alt-Knights, and was at the June 10th March Against Sharia in Denver.
Additional information about Shane Reeves can be found here.
Update
4/26/2020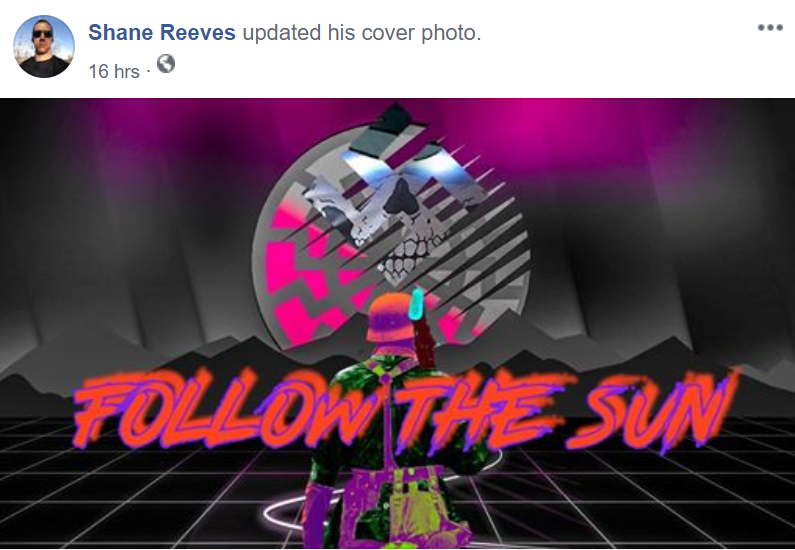 Shane Reeves is back and fashier than ever. Shane spent much of 2019 in prison after getting picked up on a warrant and was found with plate vests and a ballistic helmet. According to United States of America v. Shane Reeves, Shane was convicted of 5th degree menacing in 2011, making him a felon and making his ownership of body armor illegal. Here is an excerpt from Case 1:19-cr-00155-RBJ Document 38 in which the prosecution outlines Reeves' history with the criminal justice system:
Since the defendant was 20 years old, he has accumulated an almost unbroken record of arrests and convictions for violent offenses. Many of these arrests are for violence committed against romantic partners. The defendant acknowledges that he has had a nearly life-long problem with alcohol, and points to this as a contributor to his lengthy criminal record. However, the defendant is now a 46-year-old man, and the time has long passed for the defendant to accept responsibility for his actions instead of blaming his violent outbursts on alcohol.
Shane was warmly welcomed back from prison by the Colorado Proud Boys. Here's Shane at Louie Huey's cringey Proud Boy birthday party: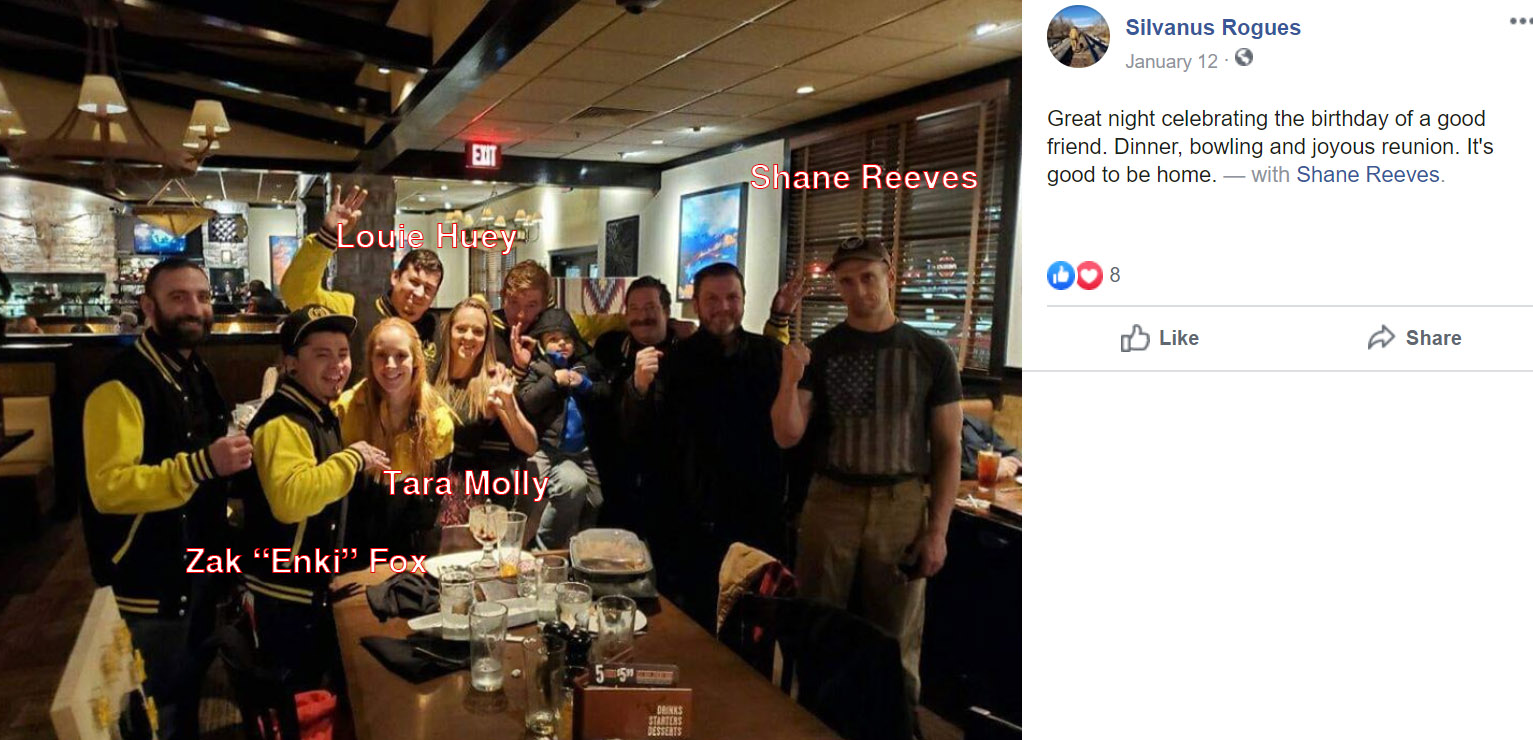 Shane Reeves attended the April 26th anti-COVID lockdown protest with Louie Huey, "Liberty" Logan Logan Schwarz, and Anonymous Denver anti-Semite Mikayla Thoksape.
Shane wore a skull mask, popularized among among the far-right by neo-Nazi accelerationists, along with a Fraternal Order of Alt-Knights hat and a "PINOCHET DID NOTHING WRONG" shirt. Augusto Pinochet was the fascist dictator of Chile who came to power in a CIA backed coup and is well known for disappearing tens of thousands of trade unionists and leftists.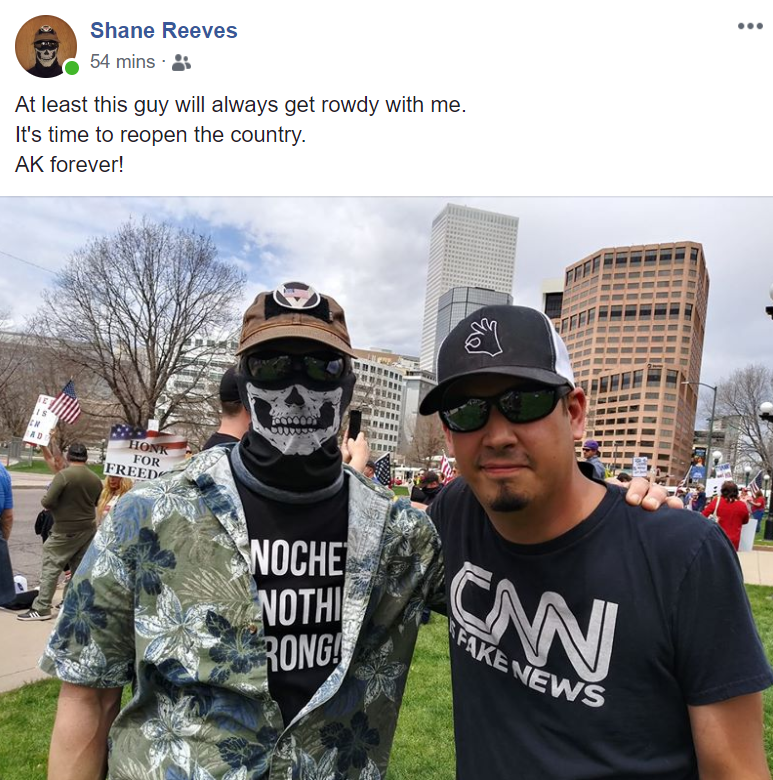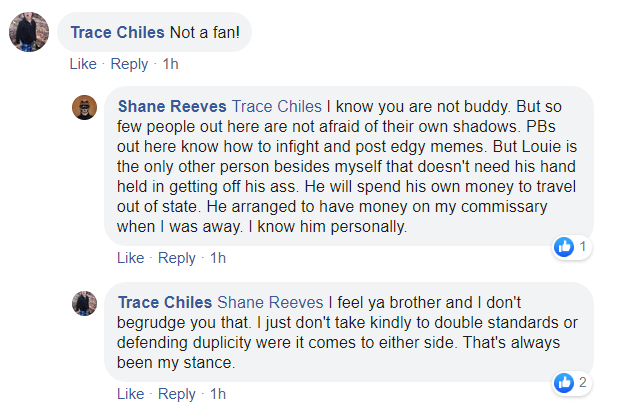 Reeves wore this same shirt and hat at the Proud Boy organized "Rally Against Internet Censorship." As Colorado Times Recorder reporter Erik Maulbetsch noted, the sleeve on Reeves' shirt says "RWDS", which stands for "Right Wing Death Squad."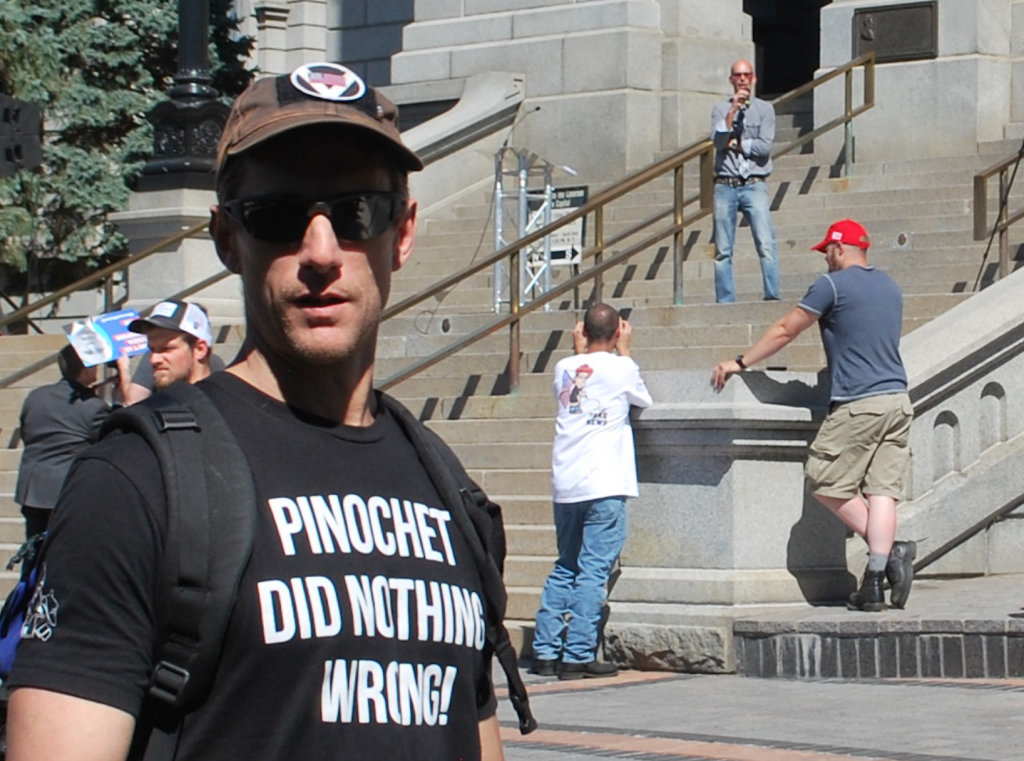 Shane is likely staying with his girlfriend Theresa Mondragon aka Theresa Rolley in Louisville.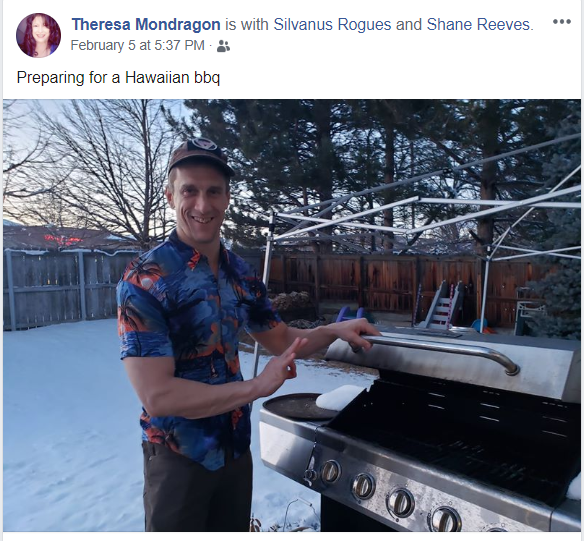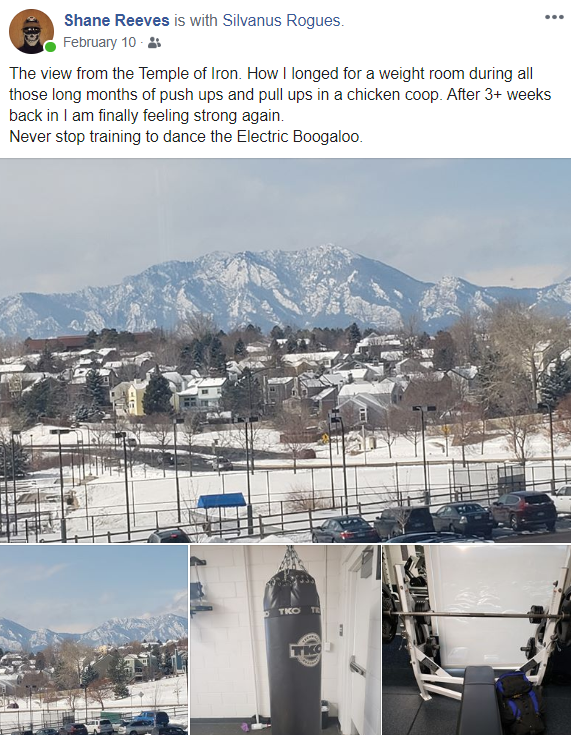 Theresa is registered to vote at an address in Louisville. She appears to be a supporter of Shane's Nazism.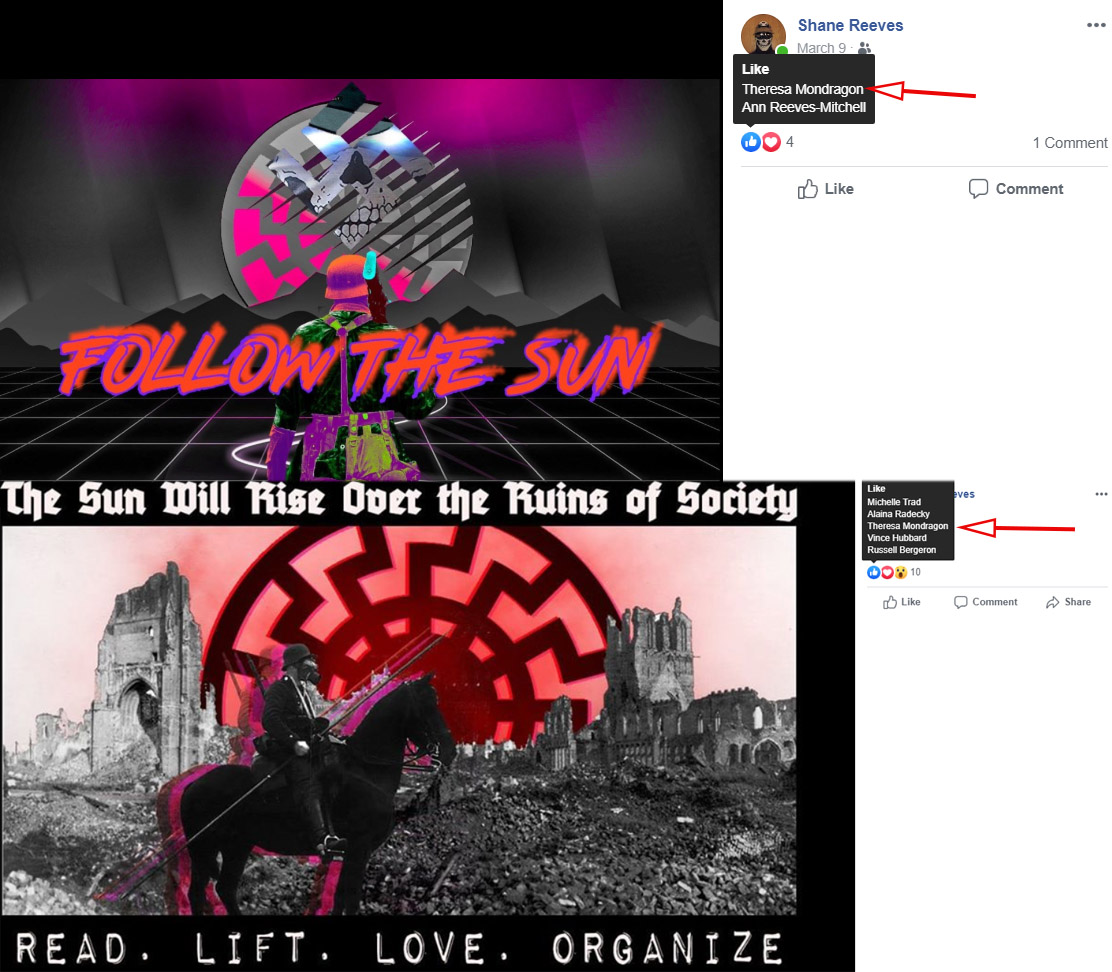 Judging by Reeves' Facebook posts, works as a mover, which he did before Unite The Right. We thought he might work at Taylor Moving, but they have stated otherwise.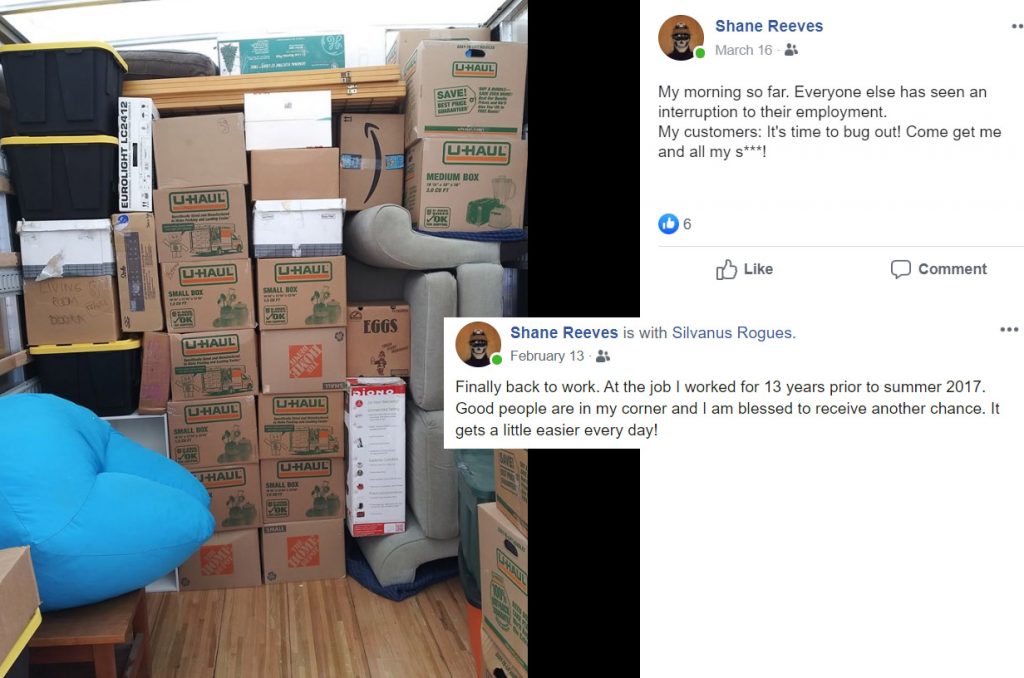 Shane Reeves is a neo-Nazi Proud Boy active in the Boulder-Denver Metro area who has a long history of domestic violence against women. Shane Reeves should be considered highly dangerous and erratic, especially for individuals with marginalized identities.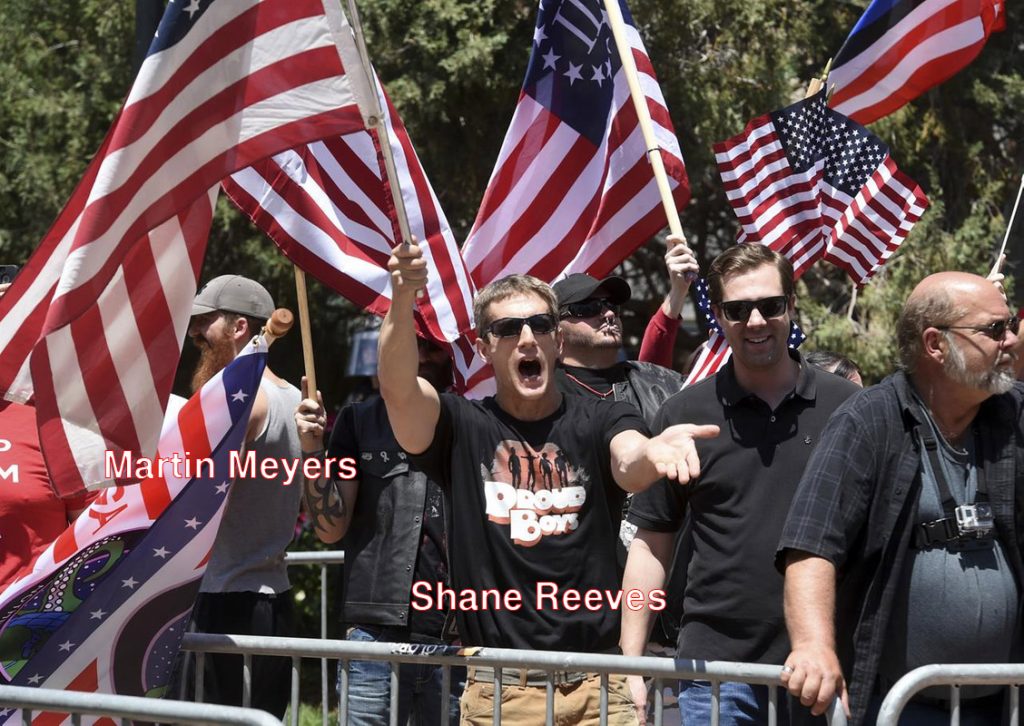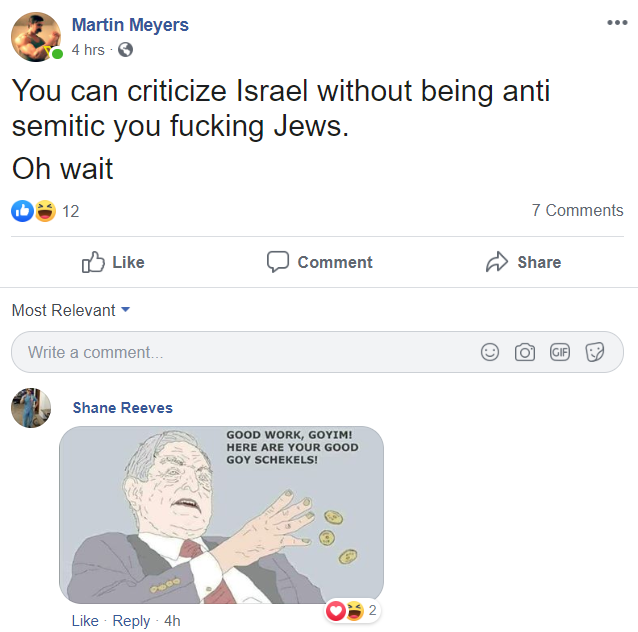 ---
Original Post
9/18/2017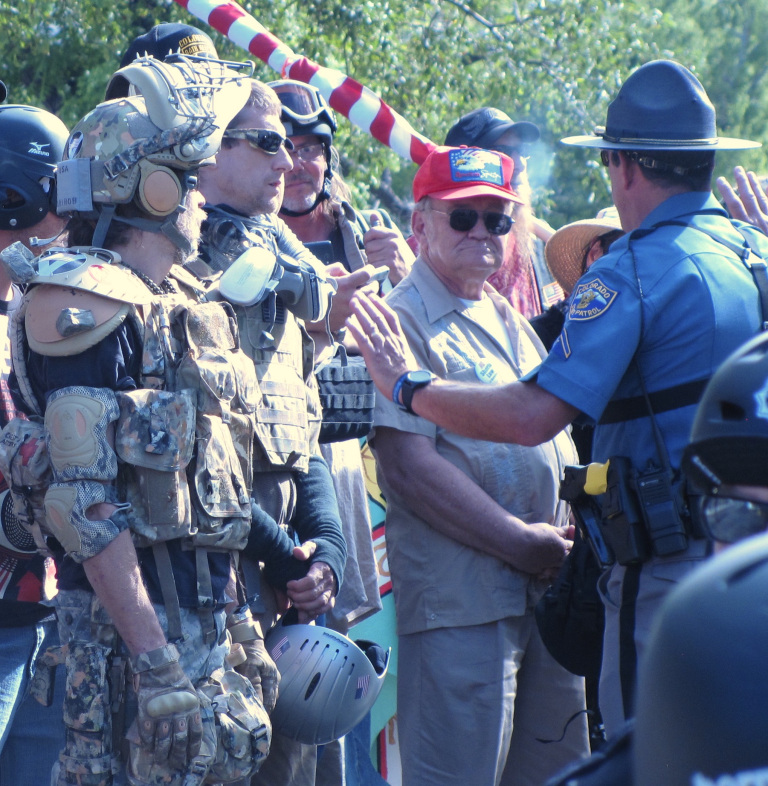 Fun fact: Shane was actually a generator mechanic in the Army. He didn't have the guts to choose a combat arms MOS where people could actually shoot at him, so now he tries to act hard by playing dress up at political rallies with the other LARPers and mouth-breathing Ancaps. You know, when he isn't attending explicitly racist political rallies across the country. It boggles our mind that Colorado Nazis would fly all the way to Virginia to get their asses kicked when they could do that here for free.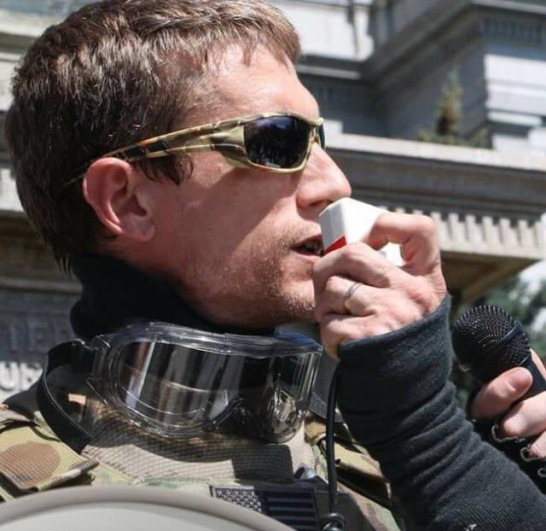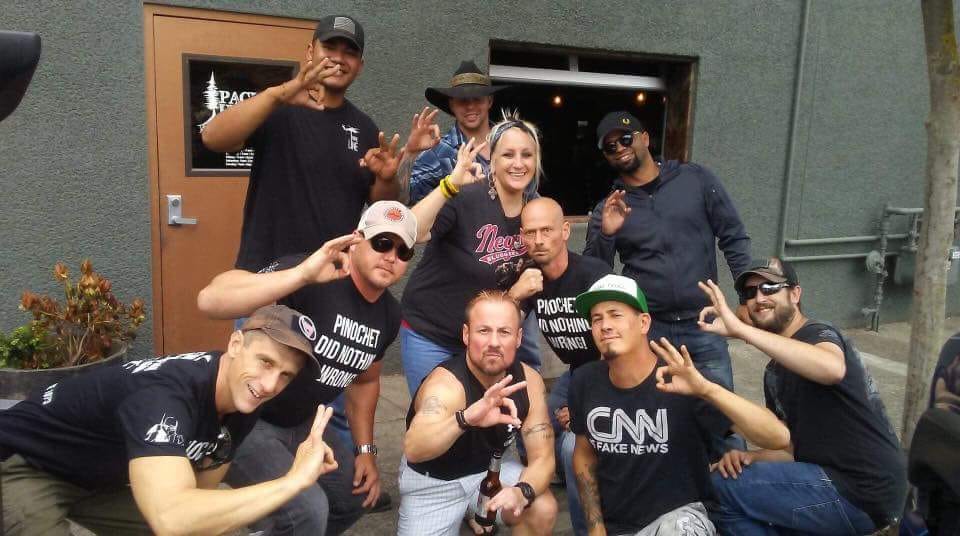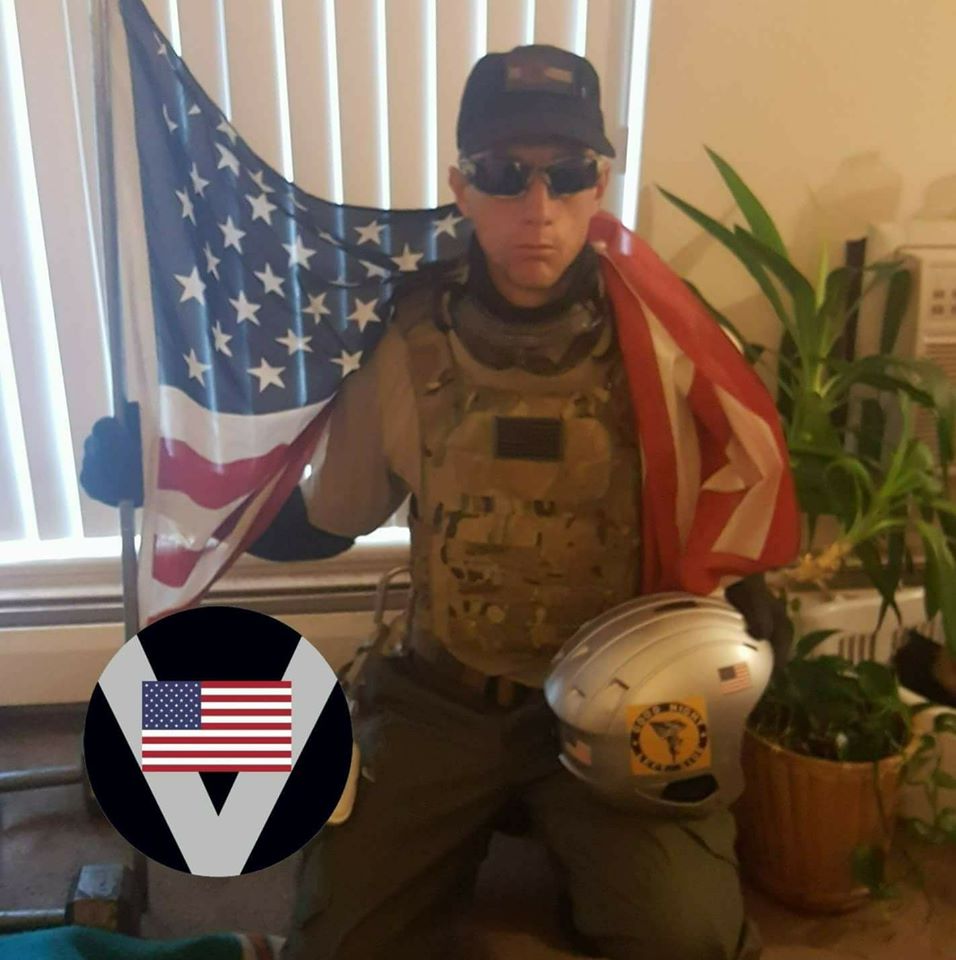 He also brags about being a member of other violent, racist organizations:

If his work is sketchy about his connection to the Alt-Knights I wonder how they would feel about the fact that he went to Charlottesville? Any movers in Boulder know Shane? If so please tell him Denver Nazi Josh Yeakel said he's a cuck.