This post was contributed by Safe Scene Denver.
This is a 2019 year-end report on the state of the Denver music scene as fascism creeps across the globe. The music scene in general is part of the battlefield in a propaganda war being pushed by white supremacists.
*Editor's note:
While we don't expect every musician to be a socialist/anarchist/communist, Anti-communism within punk and metal was spawned by Nazi punks and is almost exclusively used as a fascist dog whistle.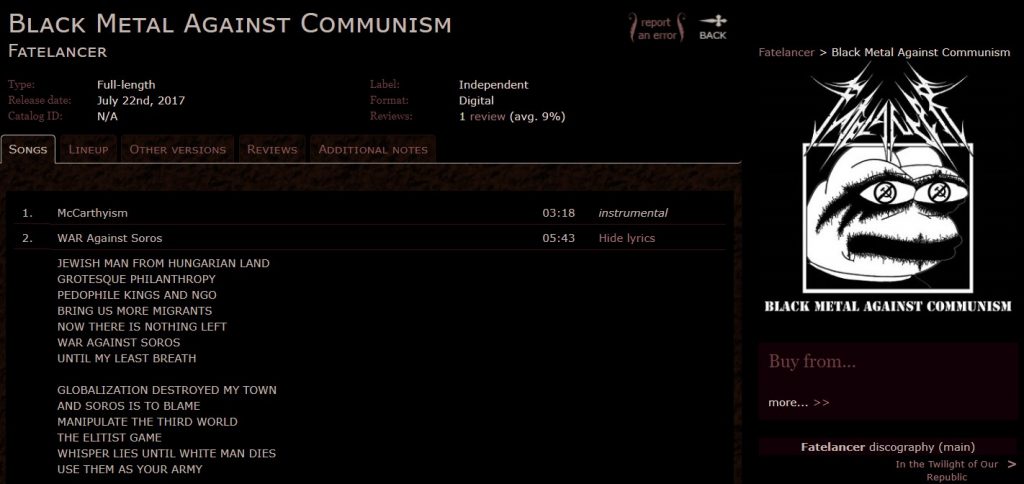 Venues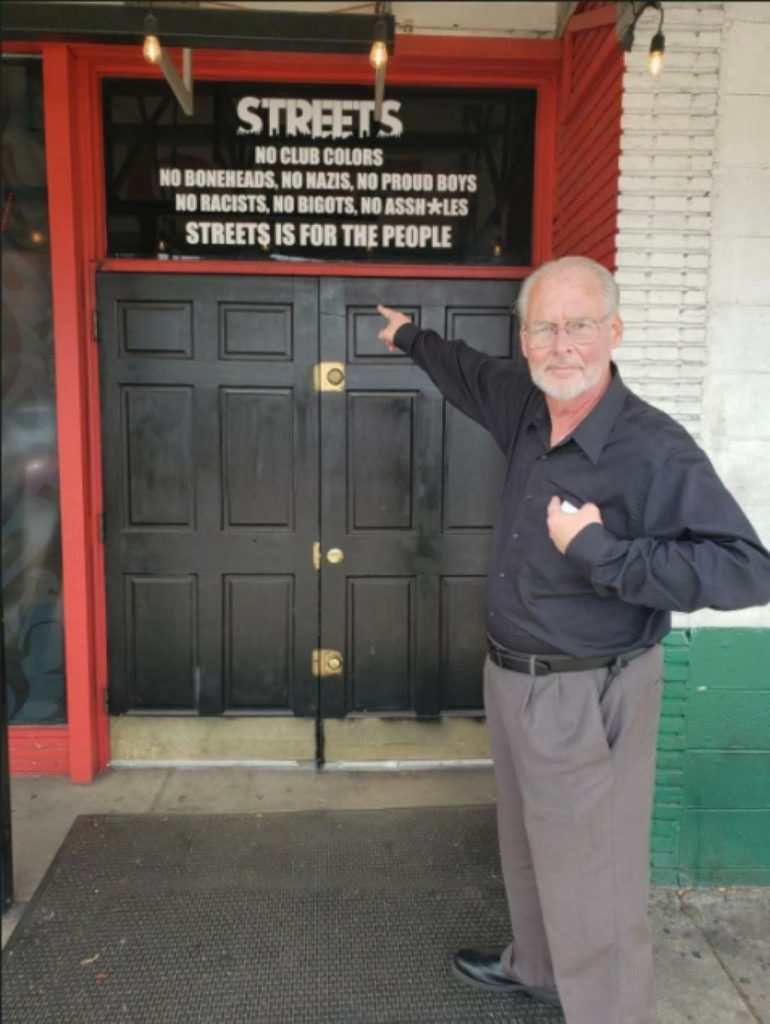 Bands
Anti-communist dog whistling* evidenced in their Facebook banner. Although their Facebook banner features a crossed out swastika as well as a crossed out hammer and sickle, the crossed out swastika appears to be disingenuous- virtue signaling with nothing concrete to back it up. There are known fascists in their fan base who continue to attend their shows. Andrew Scott of the Nazi punk band Total Annihilation plays in Chemical X, and their vocalist Kaylon Shellhorn likes a number of fascist hardcore bands on Facebook. Andrew is supposedly "reformed" but has not provided good evidence to substantiate this claim.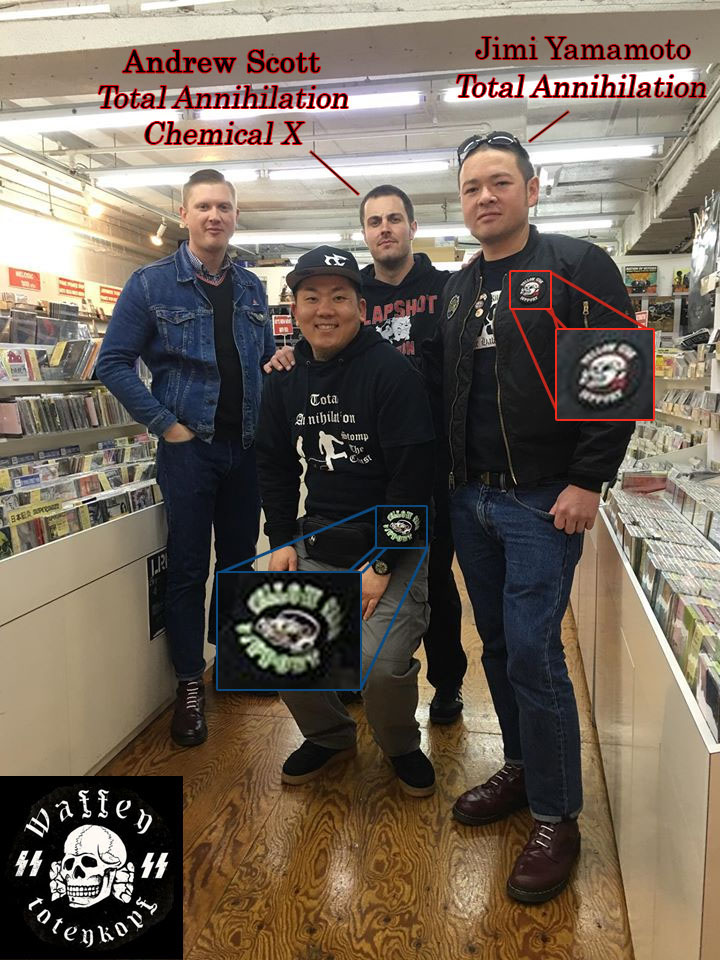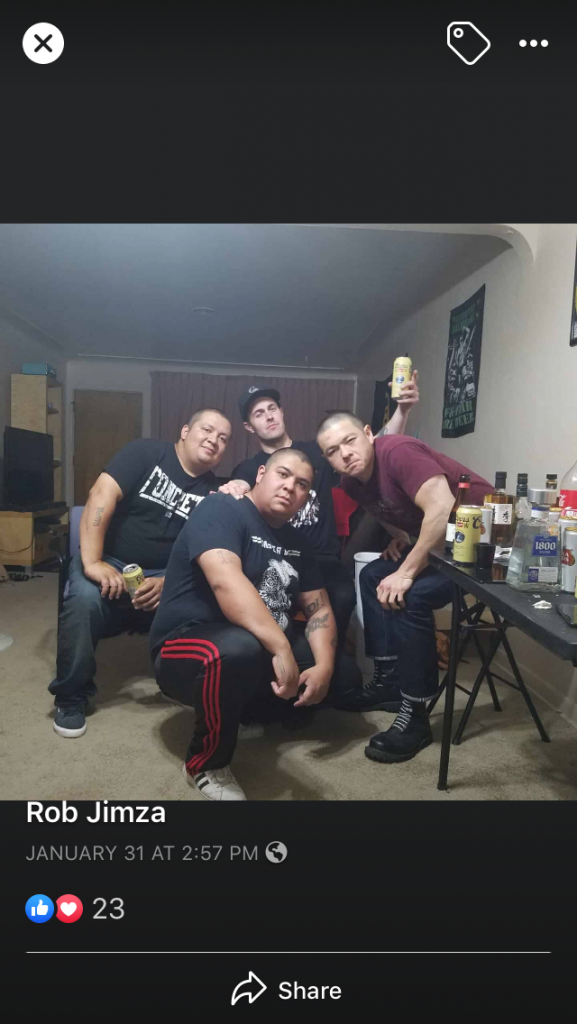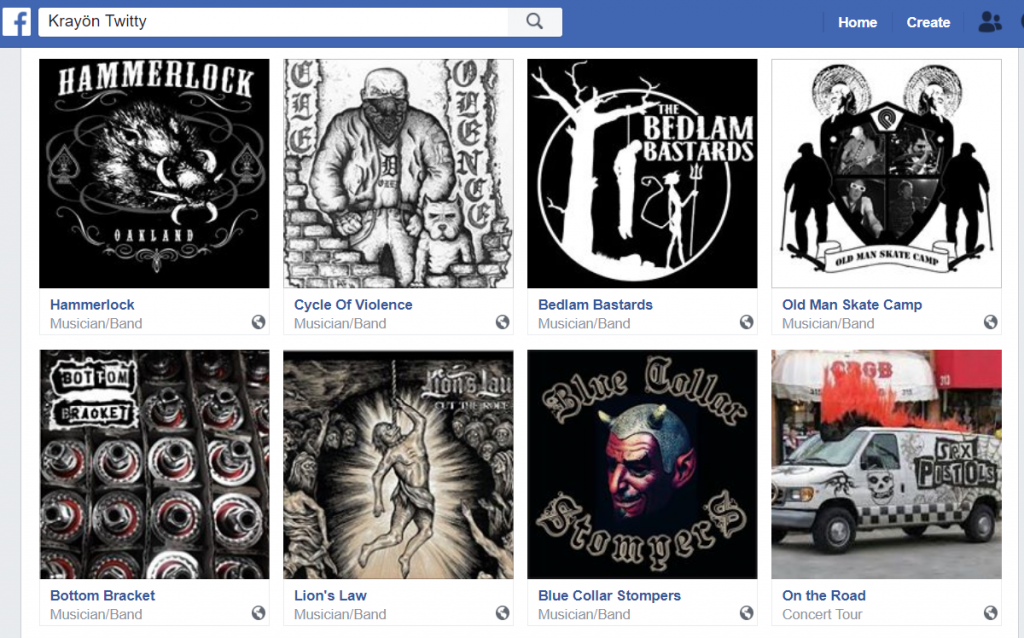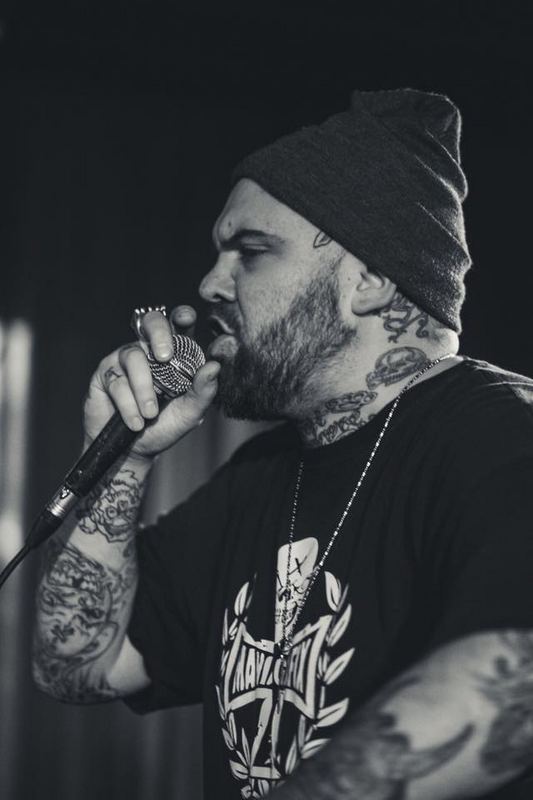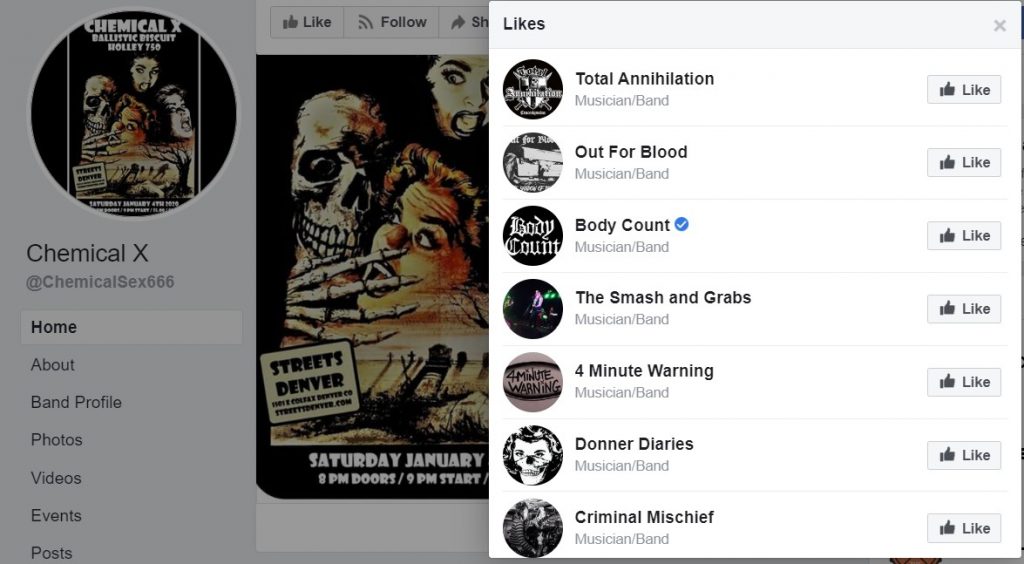 Anti-Communism as a fascist dogwhistle goes way back. The Ku Klux Klan was very effective at leveraging cold war fear to trick the public into thinking they weren't fascists, just concerned citizens willing to stop the spread of Communism. White racist terrorism has flourished since the 20th Century in the United States of America under the banner of Anti-Communism.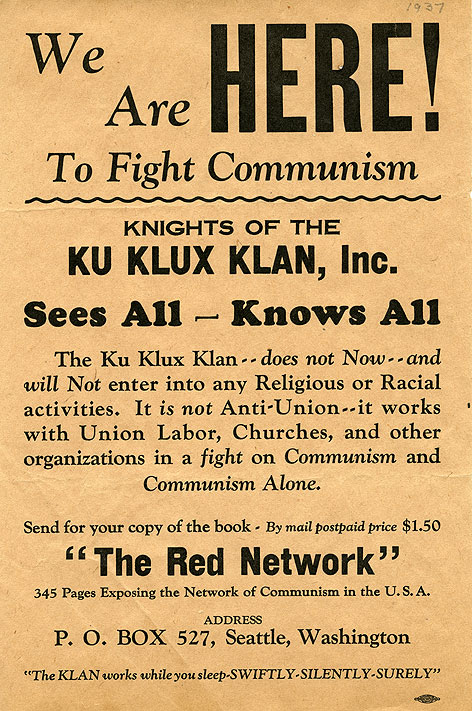 Out For Blood is the same guys from Chemical X, which means all their fascist baggage comes along with them.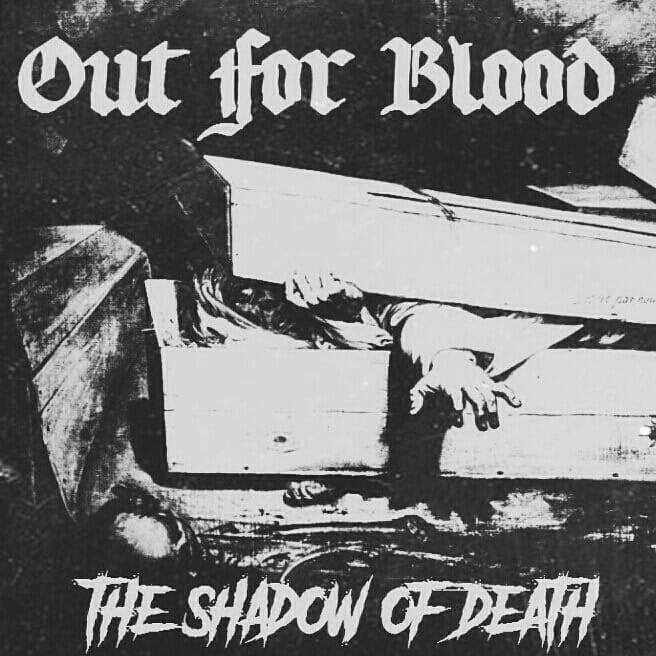 Bryan Day is the founding member of Rocky Mountain Men's Rights Advocacy and served time in prison for burning down a house after a breakup. MRA groups are considered under the umbrella of Male Supremacy extremist groups by The SPLC. Bryan may still be lurking around the fringes of Denver open mics.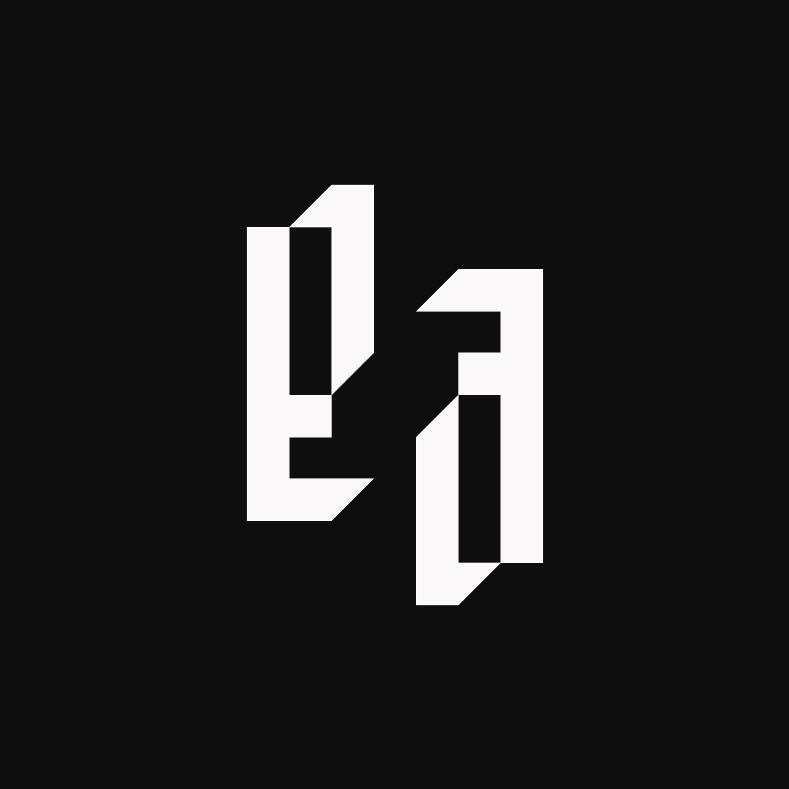 /Death Potion Productions
Derek Pettinelli books metal shows, many of which feature NSDM (National Socialist Death Metal) acts he brings in from other countries under the name Metal DP, and now Death Potion Productions. While not all of Derek's shows feature NSBM acts, how many of them do is concerning. It comes as no surprise that members of the Neo-Nazi group Operation Werewolf are frequently spotted at Metal DP events. Derek is positing himself as a hero, fighting back against the "fascist" "snowflakes" in the name of free speech. In reality, he is trying to normalize hate music in the Denver scene and should probably just give up already.
Derek has also produced fake flyers to drag other Denver area venues down with him after the public outcry of him bringing NSBM band Horna to town.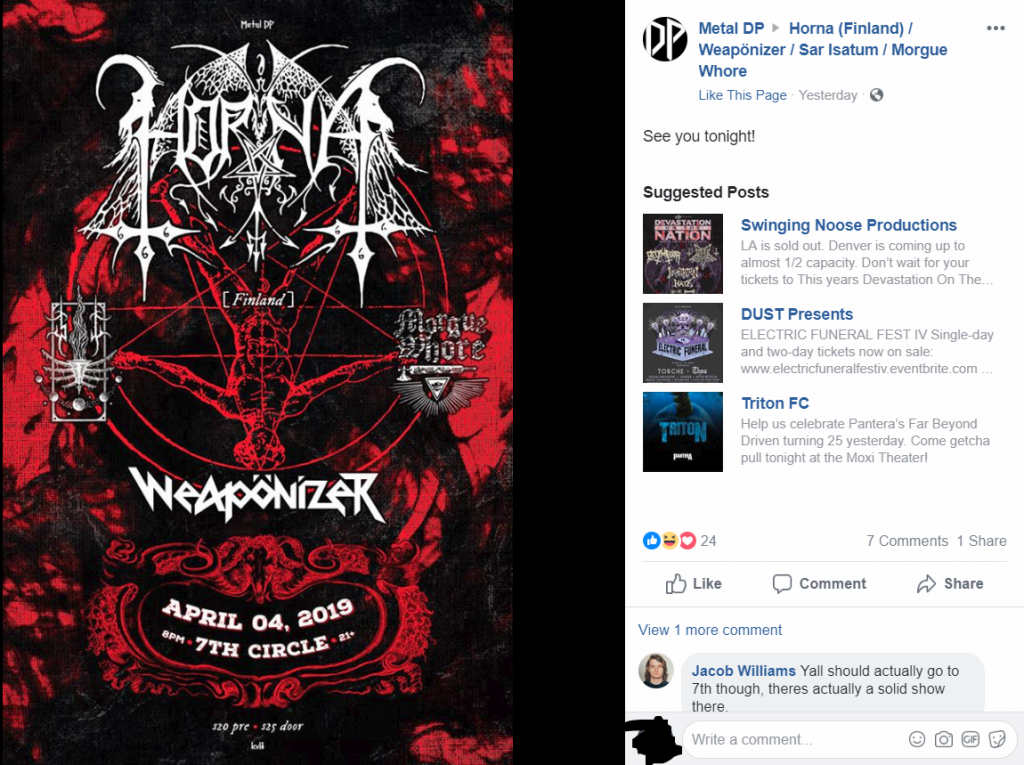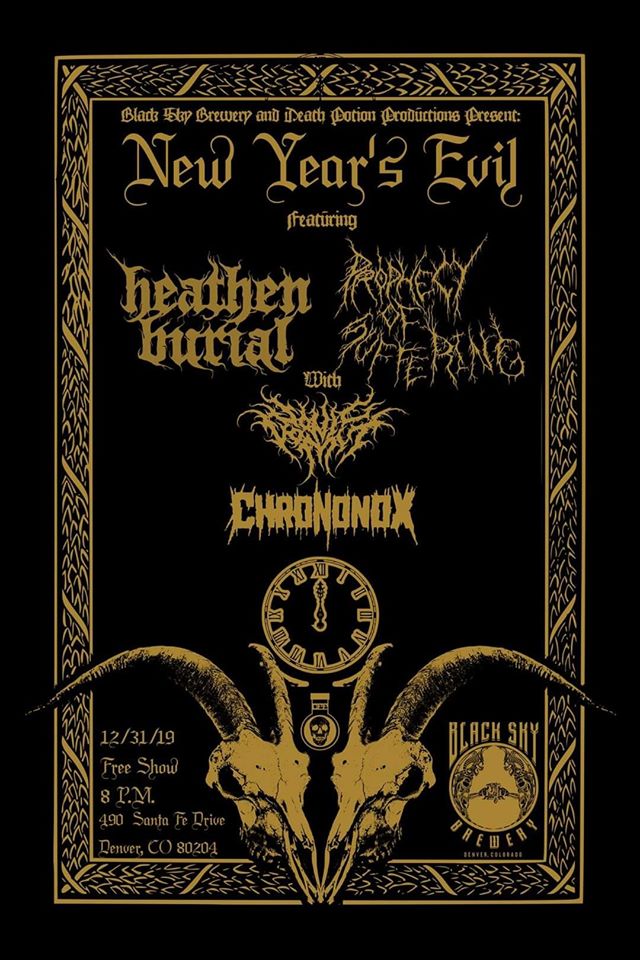 Moving Forward
UPDATE:
January 4th, 2020
We have obtained screenshots of a chat between Jimi Yamamoto of the fascist Oi band Total Annihilation and a Total Annihilation fan. Jimi urges his fan to go to the Chemical X show at Streets, saying they're a good band and two of his friends who have been involved with Total Annihilation are in it.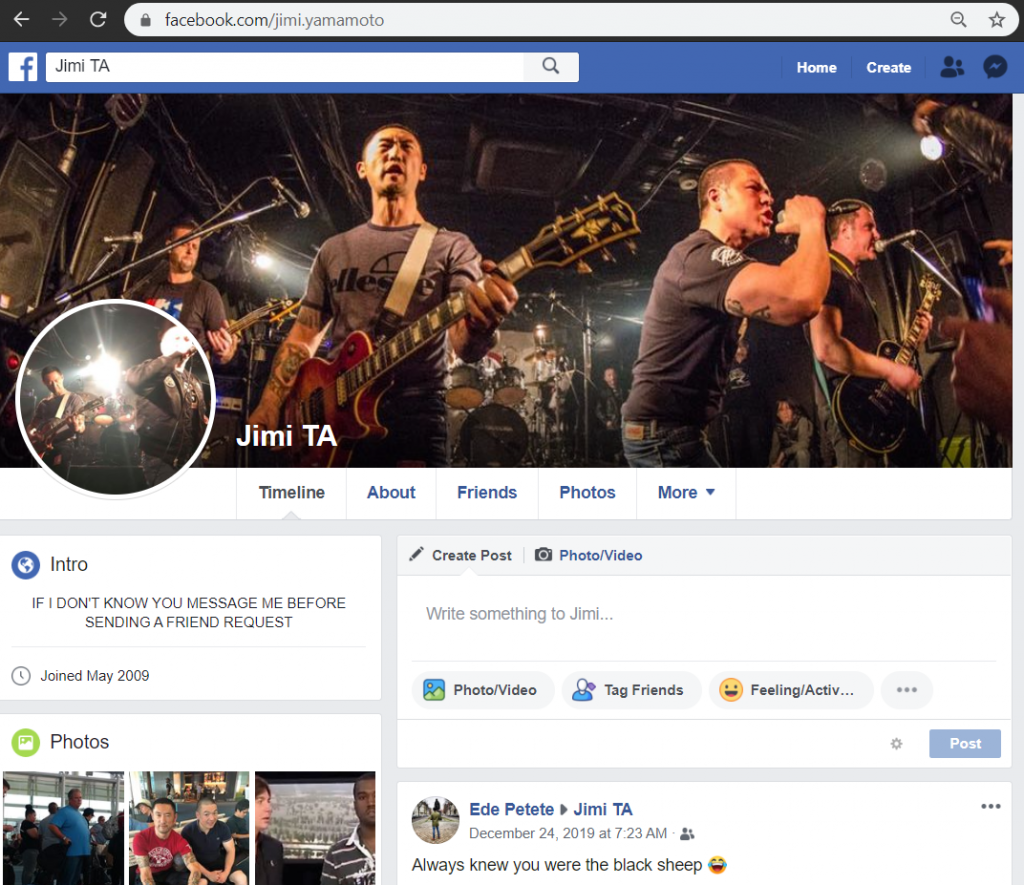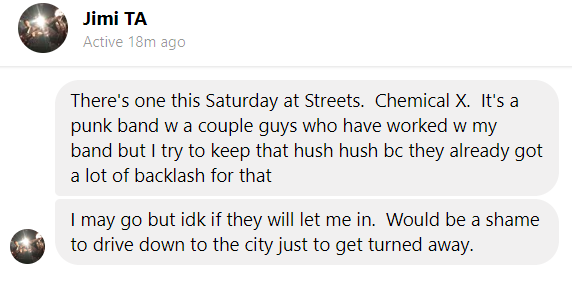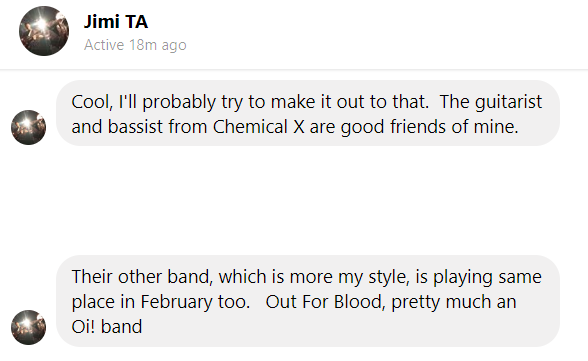 When asked about Chemical X's anti-Nazi & anti-Communist Facebook header, Jimi says that they only put that up after the bands connections with him were exposed.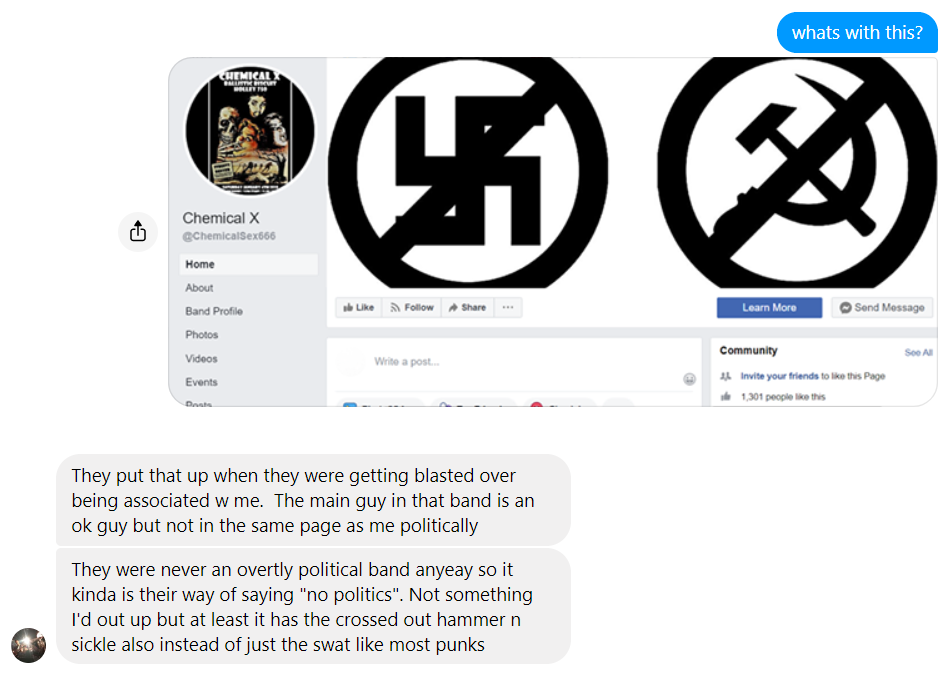 You can read the entire conversation here.